The Year Is 2039 - Travel in time, forward 20 years. It is 2039, and you've worked towards a vision for your life and career. Describe this journey, telling how you engaged the integrated whole of yourself in adding something new to the world… (Jody Ono, Class of 2018 Knowledge Report Assignment, Wise Leadership Capstone)
Since the earliest years of its MBA program, Hitotsubashi ICS has asked students completing the first year of study to envision their futures in a "Knowledge Report." Not a case analysis, nor a financial assessment, nor a team project, the Knowledge Report departs from most stand-bys of MBA curricula. The KR is an integrative, synthesizing project that encourages MBA candidates to define what good leadership is for themselves "personally" and to envision how their leadership will make a difference in the future world.
Writing the Knowledge Report is an exercise in leadership development, performed as students either conclude their One-Year MBA program, or embark upon second-year adventures like study exchange, internships or double-degrees if they are Two-Year Program Students. The challenge is to think long-term and dream big. A great Knowledge Report shows proficiency in sought-after leadership skills and qualities: intentionality, creativity, continuous learning, big-picture thinking, alignment of values and actions, and of course, the ability to visualize and communicate these clearly to other people.
In this Byline ICS edition, we share excerpts from some of the Class of 2018 MBA students' Knowledge Reports. These will acquaint you with their visions for the future, and perhaps even lead you to ponder your own. Enjoy!
The Island: Begin with the End in Mind |

Aishah Salim, Malaysia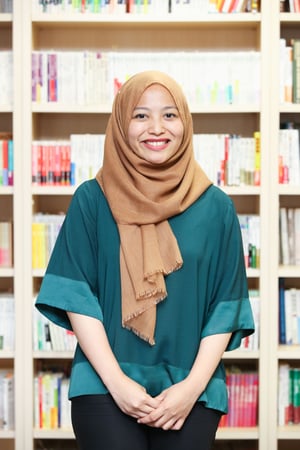 A good leader is someone who can command respect without enforcing it, create boundaries without dictating, and encourage open discussion among people. A good leader creates an environment where a collection of diverse people may strive at their own pace, self-driven. How can I do that? By establishing a common goal - a purpose as a team which acts as an umbrella that brings people together, it enables strangers to work together in harmonious way. Begin with an end in mind. I believe in this way, understanding one another, team members are able to grow alongside one another at the same time achieving the said goal by the end of the journey.
While at ICS, I became more aware of my own personal constraints, but also of the fact that I have special strengths. If you are part of the norm, it is always easier to adapt. However, every time I am outside Malaysia, I will always be THE outlier. The scarf I wear stands out in a sea of hair, the way I speak (fast & furious + in Manglish are not the best combination) confuses people, and my lifestyle's one of no alcohol and no pork/non-halal food; these might trouble even some experienced organizers in the culture of nijikais and tonkatsu/ramen. But what I thought to be my weaknesses turned out to be my greatest assets. These became a conversation starter and led to meaningful and precious friendships at ICS.
"For me, leadership is another necessary conduit for self-improvement. It is essentially a self-test; continuously challenging my beliefs, values, and idealism, either justifying these, or improving upon them. Leadership is like an art; takes time to get the hang of it, some may not appreciate while others may look on in awe. And most importantly, it differs from one to another. Create your own art in leadership, one that you feel comfortable with and can demonstrate it out loud and proud."
Aishah's Year 2039:
By 2039, there will already be material evidence that Kurzweil's Singularity 2045 prediction is coming, whereby AI will be the main driver of the economy and has surpassed humans in intelligence. Climate change and global warming remained as major issues until a pivotal point in human history, coined "The 2025": rapid declination of arctic sea ice unleashed contagious prehistoric bacteria and viruses that were dormant in the icebed… Humanity finally realized that eliminating climate change would be close to impossible, an irreparable consequence of industrialization. And, that we had disregarded the warnings back when we had the luxury of time to reverse its effects.
Since graduating with my MBA, my tangible long-term vision was to buy an island where I can live with my loved ones. My life choices were heavily influenced by this; it was the reason behind earning my salary, gaining skills, building relationships and networks. I envisioned island life as self-sustaining; I would build my skills through IoT-assisted smart farming. I would use teleportation for delivery of biodegradable supplies, machine repairs, and communication with the world beyond.
Aishah's End-in-Mind Island Objectives: Four critical success factors
Leadership and the Water Cycle | Vaibhav Dhyani (Babbi), India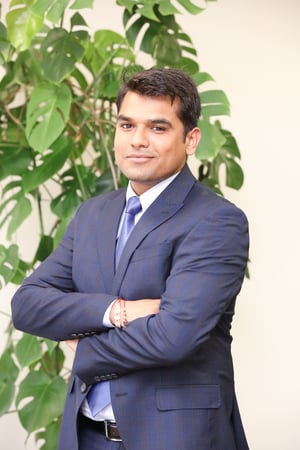 I define my leadership as similar to water: taking the shape of any object you pour it into, without losing its basic properties. It's an interconnected cycle of elements, like the water cycle. Water can convert into vapor and rise to form clouds; it can absorb heat; change its form. But it does not lose the ability to support and protect life. In the form of rainfall, it nourishes plants and animals. Leaders too have to absorb the heat of challenge and conflict, but having absorbed that intensity, they should then channel that energy to empower others.
As businesses converge towards globalization, working amidst diversity becomes imminent. But to harness the potential of people coming together from diverse backgrounds and experiences, there should be adaptability in the characteristics of the one who want to channel it for a cause.
"Another thing I learned about leadership in my MBA program: Anybody can be a leader, and no one is a born leader. Our class constituted a diverse society of students from different parts of the world and different cultures, languages, and world-views. But bonding as a class in Foundation Week and group coursework helped us to break down barriers to understanding. This is similar to the working world, where you will have to lead others who oppose you, or who are not aligned with you."
Babbi's Year 2039:
It is early summer 2039 in Khandwari, a small village in the mountainous state of Uttarakhand, situated at the foothills of 'The Great Himalayas'. I'm sitting at a table in a newly built restaurant on the cliff overlooking the valley. The village itself had been abandoned; heavy migration in the past has made the surrounding land look barren. But the main change I see is embodied by the owner of this little business, a woman in her late forties who seems to be among the very few residents of the village. I sense a change in her, in the mindset of the people. After the women's empowerment issue dominated for several decades, today I see great confidence in women as they stand next to men in every aspect of life.
As the CEO of my company "Be Friends Private Limited," an engineering venture consulting company launched with only one aim: to provide the necessary support, including M&A consultancy, to new businesses to set up and expand their markets in this country and overseas. For any company that strives to provide solutions that take into account SDG aspects and other societal concerns, we are the partners of choice. In fact, we hold a record in integrating the gender equality dimension into the solutions we suggest to our clients.
Build the Difference | Nerie Montuya, Philippines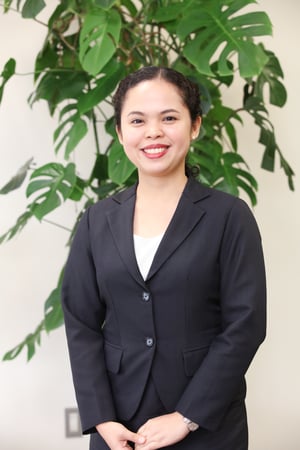 Good leadership is wanting a better world for everyone and making a difference to realize that better world. For me, a better world means better lives and better communities. Vocational service is my way to "build the difference". Service puts me in touch with the people I intend to lead to a better life, keeping me idealistic but grounded in the reality of what people need.
Before ICS, my perception of being "business-minded" was all about profit-making. But the MBA program made me realize that leading a business also means wielding the power to contribute something of value to society. I defined more clearly the purpose I want to serve and how to achieve it, and it helped me develop the mindset to think about synergies that could […] make both a sustainable company and a better society.
"This is the "why" behind the leadership journey my KR envisions: In the city where I live, most people still have to realize how impactful a well-built environment can be in improving city life. Green and open spaces often have to give way to mediocre facilities and underdeveloped public infrastructure that has been "value-engineered" because all it needs, it is believed, is to be functional. Some business owners would choose to maximize lot area to bring more profits, but no benefits to the five senses – creating a dreary setting that adds to the stress that regular working people feel every day. By sharing my talents, skills and network in building an environment that gives dignity to ordinary people, I would be able to lead them to better lives."
Nerie's Year 2039:
It's 2039 and Manila has become known as one of the best examples of a walkable and sustainable city. The Philippines is emerging as a leading global business hub in Asia known for its world-class infrastructure and highly educated and skilled workforce, attracting many global companies to set up their HQs there. Gone are the days when people have to face long lines to ride the bus or trains, or sit in horrendous traffic to get to work, or dodge dangerous drivers as they walk the streets to get home…
I am now the Country Head for my company's real estate arm. I'm responsible for all the premises operations all over the country. I get to work closely with the government and other industry leaders to make cities better through careful integration of corporate offices with public spaces and infrastructure.
My leadership journey wasn't always easy. I was raising a family; taking on more responsibilities for the company took up a lot of my time. I worried: Am I ready to take on this job? What if I fail? But all along the way, my family and others always reminded me of my philosophy of vocational service and my vision to "build the difference," that to serve would mean looking beyond myself to see that there are others whose lives could be improved by my work.
The Beauty of Personal Struggle and "Failing Forward" | Tenger Ganbold, Mongolia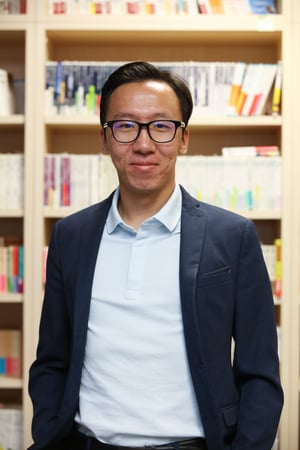 Prior to joining ICS my perception of leadership was very different. I associated leadership with individual success, fame, and power, an understanding that was narrow and limited to personal ambitions and ego. From my experiences over the past year, I have realized that success is a bad teacher, blinding us from seeing the beauty of personal struggle and limiting us from "failing forward." In the face of failures and unfortunate events, I learned how to control my mind, how to stay focused on my goals, how to stay unbowed and unconquered. I have developed consistency and resilience.
A process of continuous questioning and personal struggle has become the core of my leadership philosophy. As Rene Descartes said, "Cogito ergo sum," or "I think, therefore I am." Self-reflection, awareness of things happening around us, deep thinking, and asking myself many "whys" helped me to identify who I am and what is important to me.
"The core of my leadership philosophy is formed on inner self callings, social norms and standards and lessons learned from events happening throughout my life journey."
Tenger's Year 2039:
With the emergence of climate change, inequality, poverty, and other critical challenges we were facing in 2019, millennials got united and took the initiative to face those challenges. We took decisive steps to change the world, made progress in what we believed in. People are now united by a common goal to create a better, sustainable world; capitalism re-shaped itself into purpose-led capitalization focusing on CSV and impact investing. In 2039, I am 46 years old, and a successful politician who some might call the "Lee Kwan Yew of Mongolia" after I worked to make significant progress in reducing corruption, changing peoples' mindsets, and being a bridge connecting the country to the rest of the world.
After a career in auditing and corporate governance honed my leadership readiness and my expertise in applied skills like stakeholder analysis, I challenged myself in politics. I now direct my policymaking to making real change happen in the lives of people, extending my ability to build trust in the business world to increasing the level of trust in society and creating shared prosperity.