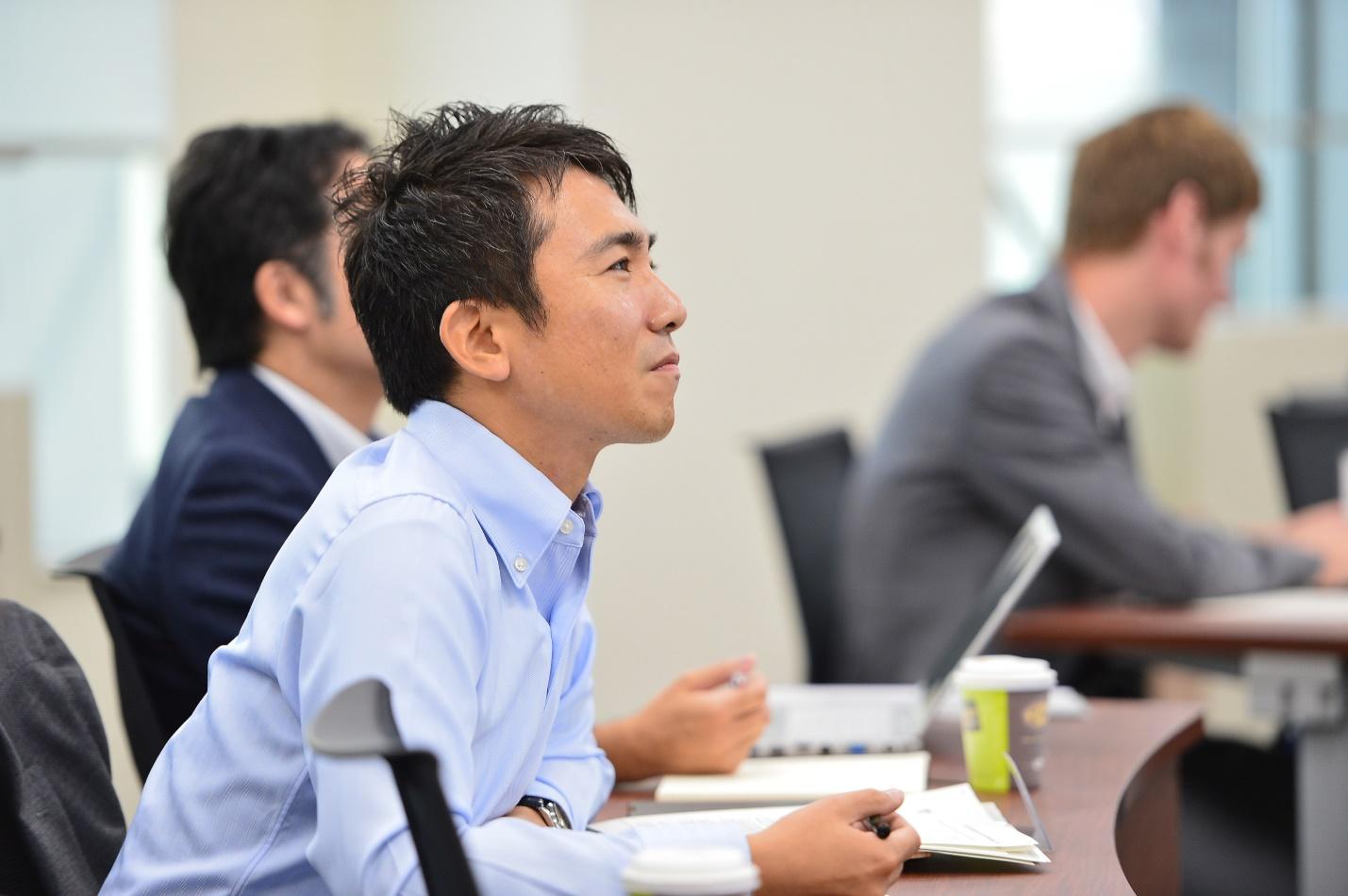 Many ambitious professionals enter a phase of their career where they wonder what more awaits. Striding out to get an EMBA becomes an alluring option for opening new doors and substantially increasing your income potential. Once the decision has been made to pursue this coveted qualification, the next step is deciding where to take it.
An international Executive Master of Business Administration (EMBA) program should not be overlooked. Taking the right EMBA program gives professionals the opportunity to study in a multi-cultural environment while developing the skills and knowledge needed to take on senior management level roles.
Graduates will find training with a high-quality, reputed international business school to be well worth the investment. Why? Here are just some of the benefits of completing an international EMBA program.
1. You Will Develop an International Perspective
The only thing that looks better on a CV than an EMBA is an international EMBA. Students of highly-ranked business schools follow a specialized curriculum that educates them in a variety of disciplines necessary for success in the business world. By taking an international program, professionals will be at an even greater advantage, having gained an international perspective on these practices. Students at Hitotsubashi ICS, for example, have the opportunity to examine the strengths and weaknesses of both Japanese and Western management styles, giving them the opportunity to learn the best practices from both. EMBA students also participate in three inspiring trips outside Japan to expand upon their experiences with international business operations in a variety of markets. During these week-long trips, students have the opportunity to see and experience international business opportunities first-hand. Gaining an international perspective helps spark inner creativity in these graduates, who are more likely to see new opportunities others might overlook. These insights can provide a decided advantage to the companies that have such graduates on their team.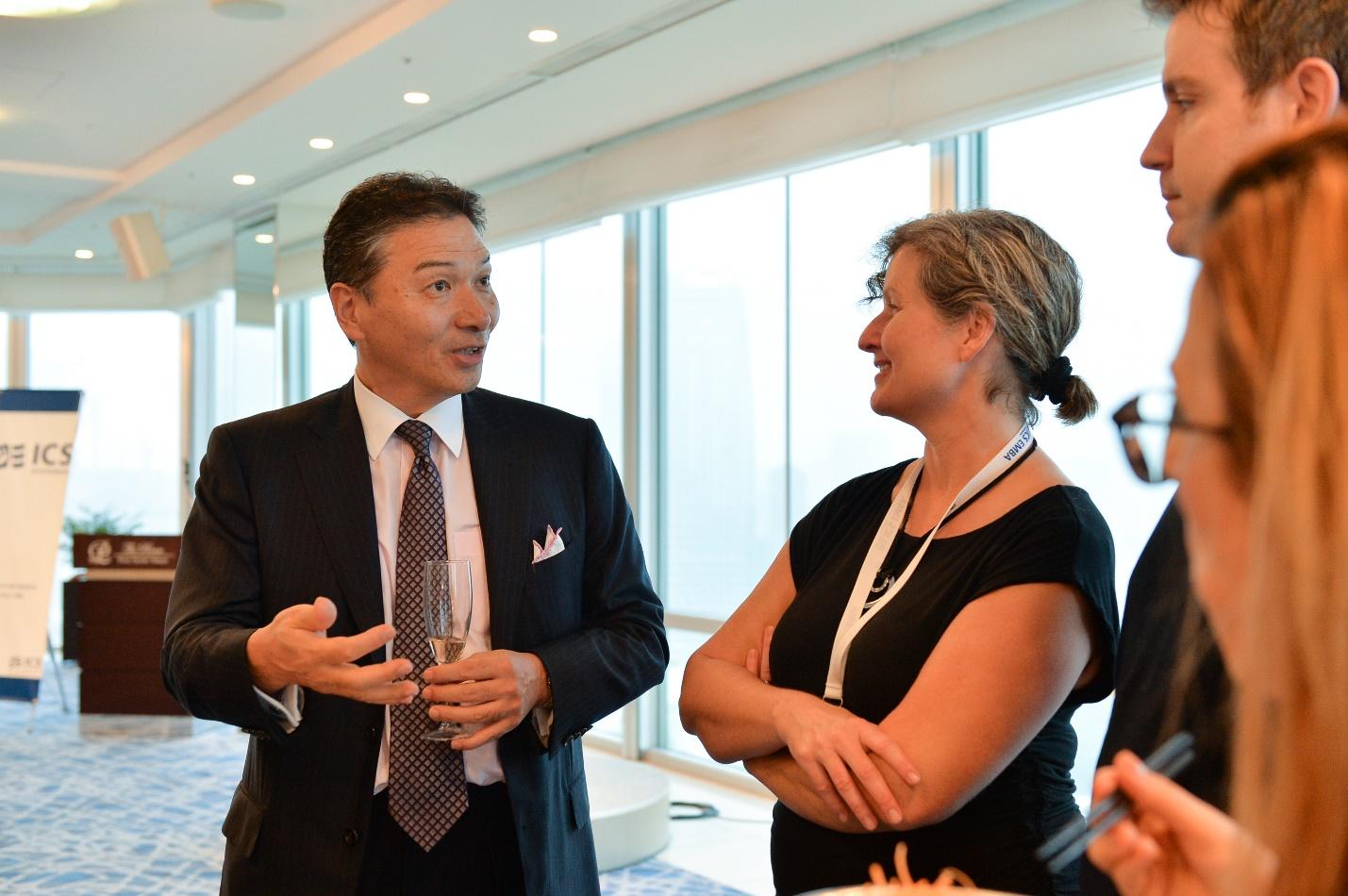 Students discover new perspectives by connecting with other experienced professionals
2. You Will Gain Valuable Real-World Experience
By taking EMBA courses, students gain unparalleled access to many successful business leaders. Based in the very heart of Tokyo, Hitotsubashi ICS acts as a hub for real-world business leaders, academics, and EMBA students to interact and exchange ideas and practices, creating many chemical reactions that turn into real-world projects. The best programs will not only give students opportunities to hear from and speak with experienced professionals at established companies, but will also provide opportunities for gaining real-world experience.
The Hitotsubashi ICS EMBA program allows students to participate in hands-on innovative projects. This culminates in the Capstone Project, where each student develops and implements a strategy to either solve a problem or tap into a new opportunity for a real company. The valuable practical experience that students gain during this experience provides immediate benefits, as students see the effects of their strategy unfold in real time.
3. You Will Make Important Connections
Taking an EMBA is a fantastic way to make new connections and grow your professional network. Not only will you form bonds with your classmates and teachers, but you will also have the opportunity to cross paths with many interesting lecturers and guest speakers from thriving companies.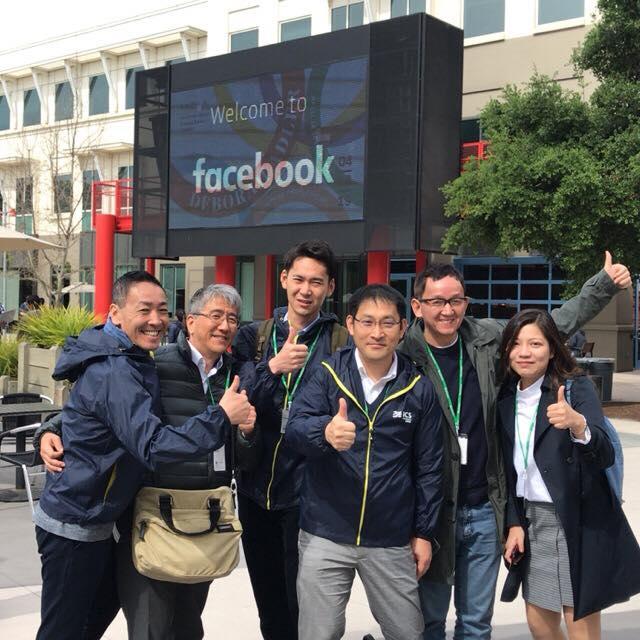 The strong connections you make could be valuable to you later on in your career
An education at Hitotsubashi ICS grants students access to many successful Japanese companies and organizations, and also to a wide network of alumni. All of the connections you make during this time could end up being important leads for new opportunities in the future.
4. EMBA Courses Help You Become a Better Leader
Great leaders are needed to move businesses forward, and companies will reward the right executives for their insights and abilities. Completing an international executive MBA program is one of the best opportunities for developing the crucial leadership skills associated with higher-level positions, with a specialized curriculum focussed on developing analytical thinking, problem-solving, and communication.
The business coaching and leadership training offered at Hitotsubashi ICS encourages students to take the necessary time to understand more about themselves through readings, global team projects, overseas programs, and careful introspection. Through this, graduates are better able to develop their own unique managerial and leadership style and gain the confidence to create a future vision that engages those qualities.
Are you interested in pursuing a career game-changing degree through the EMBA Tokyo program in Japan?
Contact Hitotsubashi ICS for more information!