We interviewed alumna, Mitsuyo from the Class of 2014, to ask how she prepared for the MBA admission while raising three kids, how she then balanced her family and studies, and about her experience after graduating from Hitotsubashi ICS.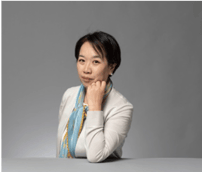 Mitsuyo Nakamura
Mitsuyo was a member of the MBA Class of 2014 (2-year program).
Before entering Hitotsubashi ICS, she worked as a copywriter and creative director. After working in Tokyo and Osaka, she moved to Kagawa to get married. After graduating Hitotsubashi ICS, she established
solutions inc.
in Kagawa to provide corporate communication strategy and ad production services.



First of all, why did you decide to apply to Hitotsubashi ICS?
I realized that the direction of the advertising industry in local cities was changing from creative jobs to consulting, and that in the future creators would also need to have business knowledge. At the same time, I was also aware of the new potential of advertising to sell regional products overseas. I chose Hitotsubashi ICS because it could provide me with both business knowledge and a network of contacts that could be used globally.
I also wanted to meet the top global and Japanese leaders in person, which is difficult to do in local areas. I was also very keen to study at a prestigious university since I had to stop my career for two years. Hitotsubashi ICS met all of my expectations.
What was the hardest part in the admission process and what are some tips?
I had no experience abroad and my English was poor even when I was a student. I didn't have any opportunities to use English at work, so my biggest challenge was to learn English in a short period of time. With three children, going to an expensive and time-consuming prep school for examinations was not an option for me.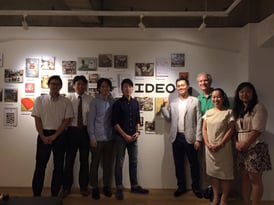 Under these circumstances, I decided to be creative. I thought of Hitotsubashi ICS as a "customer" at my job, and I sorted out what the customer wanted, the values, strengths and weaknesses I could contribute to the customer, and what I wanted to learn from the customer, among other things. Since I was a professional copywriter, I decided to use my essay as a weapon. I tried to get an interview by writing an essay that would make people want to meet me after they read it.
Photo: Visit to IDEO TOKYO with seminar members (2015)
What was the most useful class or experience from your MBA program after graduation?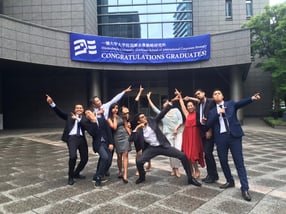 Accounting and finance classes. However, as a student, I was at the bottom of the class, and my classmates helped me out.
It was very difficult to learn about something that I knew nothing about, but it was interesting to know how to make business decisions. I was able to learn business principles here through reading many case studies of different companies' decision-making.
Photo: Commencement Ceremony for the classmates of the 1-year Program (2015)
How has the above experience influenced your career?
During COVID-19, I have been asked more often to advise business owners about the "future" of their companies. They show me their raw numbers and ask for my opinion on how to analyze these numbers and how the company should be restructured. This was exactly what I learned in class, especially when we are driving change, we need to rework the link between corporate strategy, people movement and compensation. Without the knowledge I gained at Hitotsubashi ICS, I would not have been able to do this kind of consulting as an advertising planner.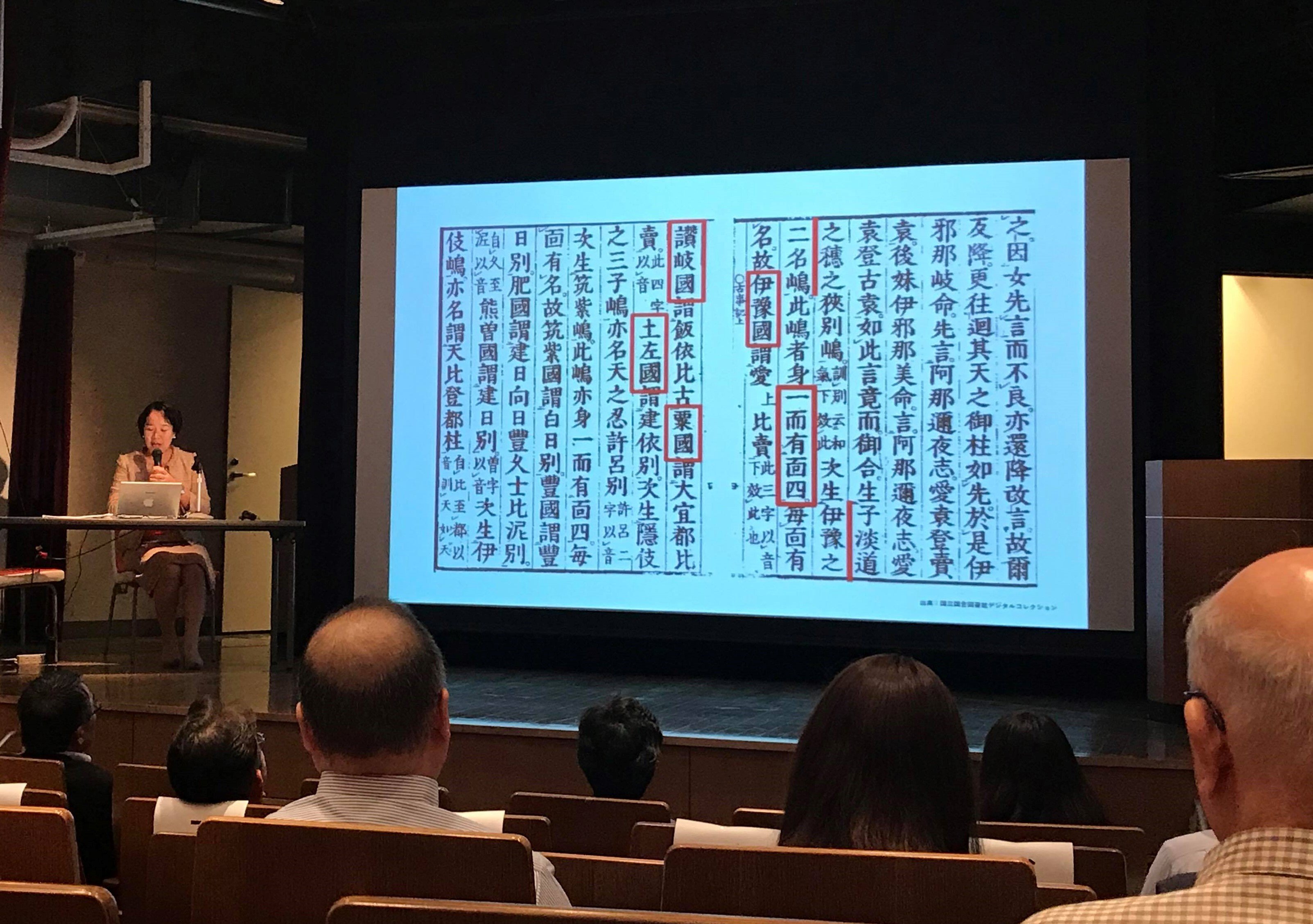 Photo: Lecture on the Shikoku Brand Concept at Hibiya Convention Hall (2019)
Please give some advice to future candidates.
'If you're interested, jump right in!'
If you're not sure what to do, why not start small? You can attend events online, which is a great opportunity for people in local cities.
Once you attend an event, the next step is to ask questions in English. You can prepare your questions in advance, so there's no risk. If you feel more comfortable asking questions than you expected, then it's probably "time" to apply to Hitotsubashi ICS.
Whenever you move forward, even if it's a small step, you'll see something, and that something will always change.