In June, as part of the Wise Leadership Capstone (WLC), a full-time MBA core course, students, faculty, and staff members traveled to the countryside around Lake Kasumigaura to kick-start the third module of the course, which offers hands-on, experiential learning through fieldwork related to social issues. Today, that meant rolling up our sleeves and planting rice.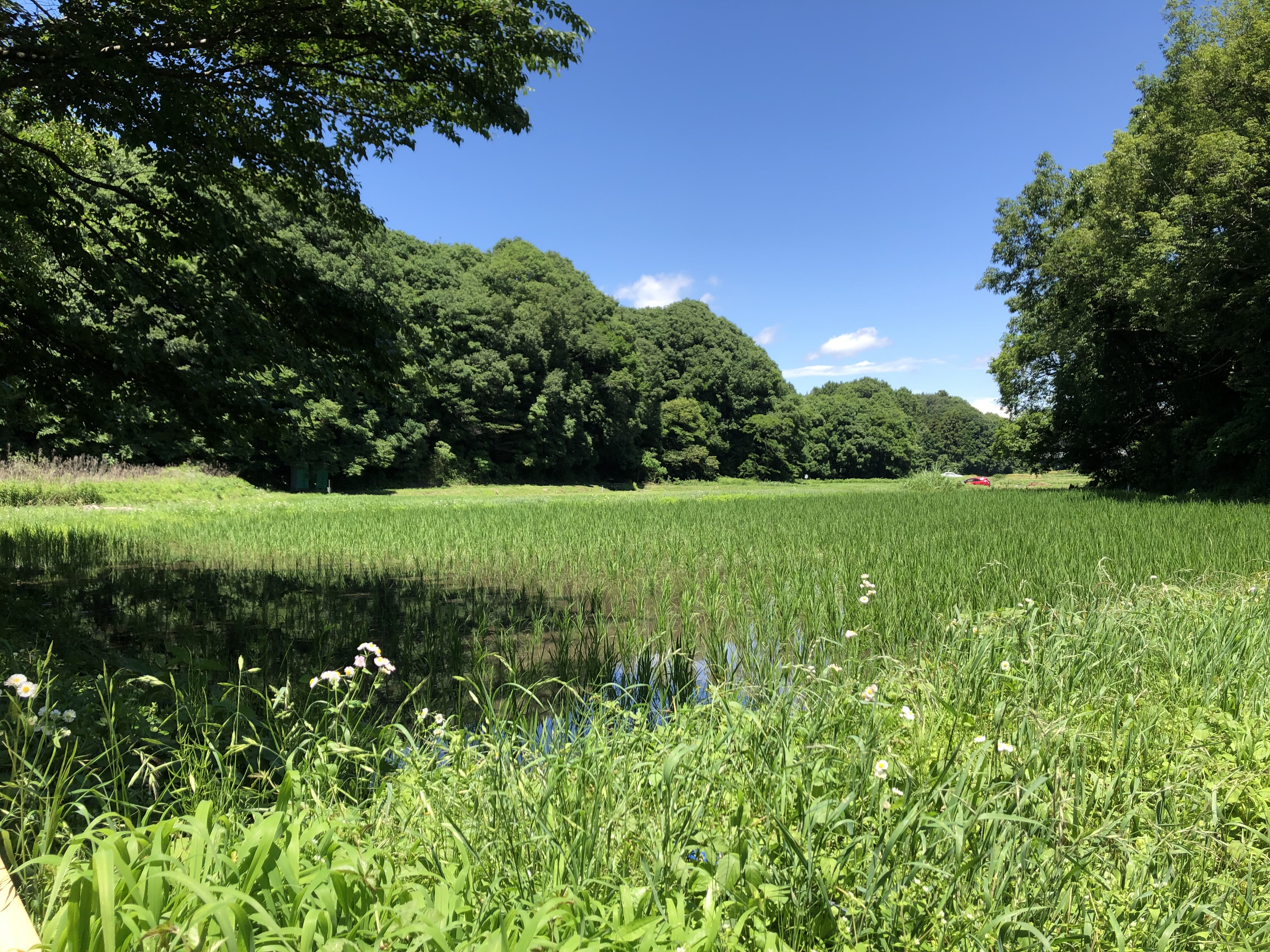 It was an early start for a Sunday, but the short day-trip to Ushiku in Ibaraki-ken, about 60 km northeast of Tokyo, was relaxing. At the satoyama, we were welcomed by members of the Asaza Project, an NPO that focuses on reviving Lake Kasumigaura and developing a closer relationship between the local community and the lake and forest.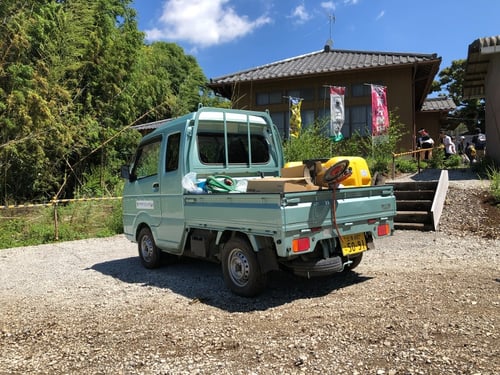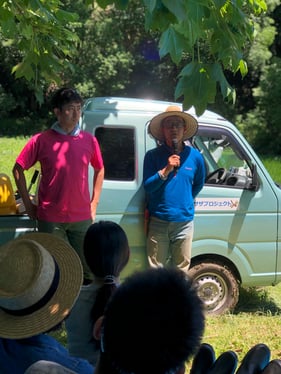 After the orientation, we headed to the rice paddies. The group was divided into two teams and we got down and dirty, literally. Students had the chance to build-on their teamwork abilities during the rice-planting process, which requires two-line callers, one at each end of the paddy, and the "farming line". Planting each paddy took a large team of around 20 people about 90 minutes to complete. We quickly realized the hard labor that farmers put in and vowed, going forward, to more fully appreciate the time and effort farmers invest to bring food to our table.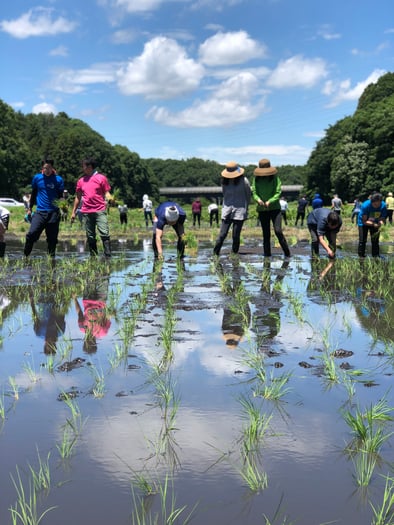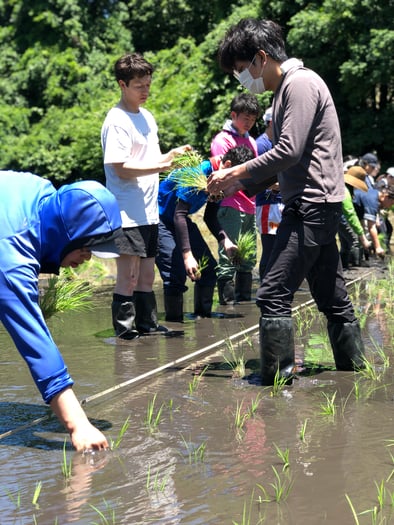 In the autumn, the new MBA students will return to Ushiku to harvest the rice planted by their senpais on this trip. After the harvest, they will leave the rice to dry and do more work in the forest. Later on, the rice we planted today will be brewed into Japanese sake and bottled under the "Hitotsubashi ICS" label. Each year, the class designs its own label for the bottle, which is then presented throughout the year to guest speakers at Hitotsubashi ICS, the final act in an ICS tradition that everyone especially enjoys.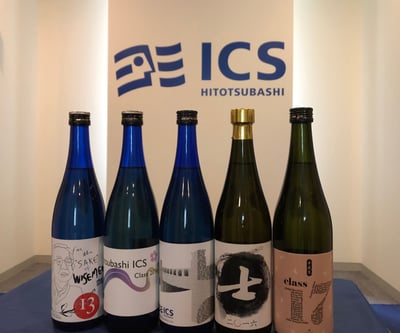 Furthermore, this hands-on, beyond-the-classroom, experiential-learning session gave us the chance to reconnect with nature and to reflect on the impact of our actions. As the fruit of our actions, the harvest season, is months away, it reminds us of the importance of planning ahead and of having the patience to wait for the results of our labor. Going forward, let this session be of inspiration to students when they go back to the real world and face the challenge of creating shared-value business models. This brings us back to the central imperative of the WLC; how to become a business leader with a holistic approach toward advancing our goals? and how can each of us instigate positive changes in the future?