These are the books and poem Professor Catherine Sibala recommends you to read during this quarantine or any time!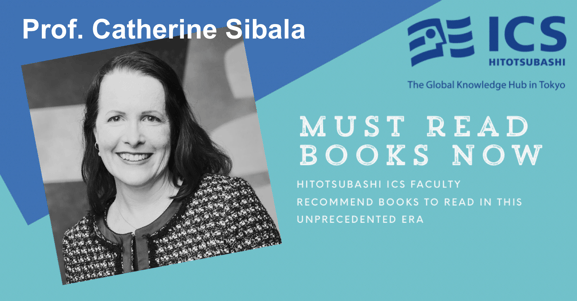 Working from home during this period of semi-lockdown

and being away

from regular in-person contact with colleagues is an opportunity to gain new insight on the role and function of interpersonal relationships not only in the organisation but in life in general. I found this

book

, which draws heavily on Adlerian psychology, very instructive on this matter, highlighting the separation of tasks and contribution to others as foundational to a person's ability to realize happiness and contentment regardless of the circumstances they find themselves in.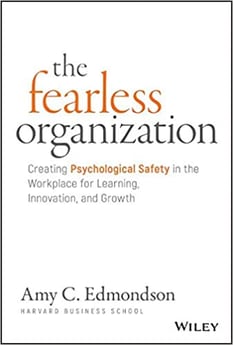 Labor relations, specifically Japanese labor relations, has long being an area of research interest for me. Last year, I co-authored a paper entitled The growing employment divide in Japan: A story of path dependence, vested interests and social psychology, which explores reasons why Japanese workers can be fearful of speaking up at work. According to Edmonson, fear of speaking up, whether it be to contribute an idea or point out a problem, is a critical inhibitor of communication, contribution and growth in a knowledge organisation. To realize the kind of innovation and value creation that can flow only from intra-organization collaboration, employees having psychological safety is essential. This is all the more true in the hyper-VUCA world we find ourselves in right now.
A very practical guide on how to form effective habits and break ineffective ones through employing mechanisms such as 'The Two-minute Rule' and 'One-time actions' that apply the Four Laws of Behavior Change, thisbookplaces emphasis on who we wish to become rather than the outcomes we want to achieve as the key to realizing positive, lasting change. An unexpected bonus was discovering the true meaning - and value - of the 'pointing and calling' routines that I see Japanese train drivers do all the time.
A great poem by American poet Will Allen Dromgoole, in which she describes the task that all of us should be undertaking - making the way for the next generation. Particularly apt to Hitotsubashi ICS, whose name means "one bridge".
Enjoy reading !
About Professor
Catherine
Sibala:
Catherine Sibala received her 1989 Bachelor of Science (Hons) and 1997 Graduate Diploma in Asian Studies from the Australian National University and her 2004 Masters in International Relations from Deakin University in Geelong, Australia.
Professor Sibala has over 15 years of experience as a national public official in the Australian Federal Government, including as a diplomat at the Australian Embassy in Tokyo from 2005 to 2008 where she was Political First Secretary. During her time as a government official, Professor Sibala represented the Australian government at numerous multilateral and bilateral meetings and negotiations, presented at domestic and international conferences and served on staff selection panels. Following the completion of her diplomatic assignment, Professor Sibala was Senior Analyst at Okamoto Associates, Inc., a Tokyo-based international political, economics and security consultancy, where her responsibilities included monitoring and analysis of international developments, report and speech writing, editing, proofreading and translation. As Assistant Professor at Mejiro University from 2010-2016, she lectured on Japan's foreign relations, Japanese labor issues, Japanese business, and written and spoken English.
Professor Sibala's research interests have a strong Japan focus and include Japanese labor issues, a field in which she has international conference presentation and publication experience; as well as Japan's foreign relations, an area in which she has published several papers.