Doing Business in Asia, (DBiA) is a three-week program combining three cities and their unique features into one curriculum. In Beijing, Seoul, and Tokyo ten students from each Business School, PKU, SNU and ICS take classes, visit companies, and experience culture while fostering relationships among each other.
Classes, company visits and students are very diverse. From consumer behavior to international relations, from start-ups to multinational corporations, and from historic places to urban subcultures. Doing Business in Asia is about context. By going local together in all three countries, students build a common ground for the future of their societies. Second year MBA student, Simon Laube, shares with Byline ICS his experience about DBiA this past summer.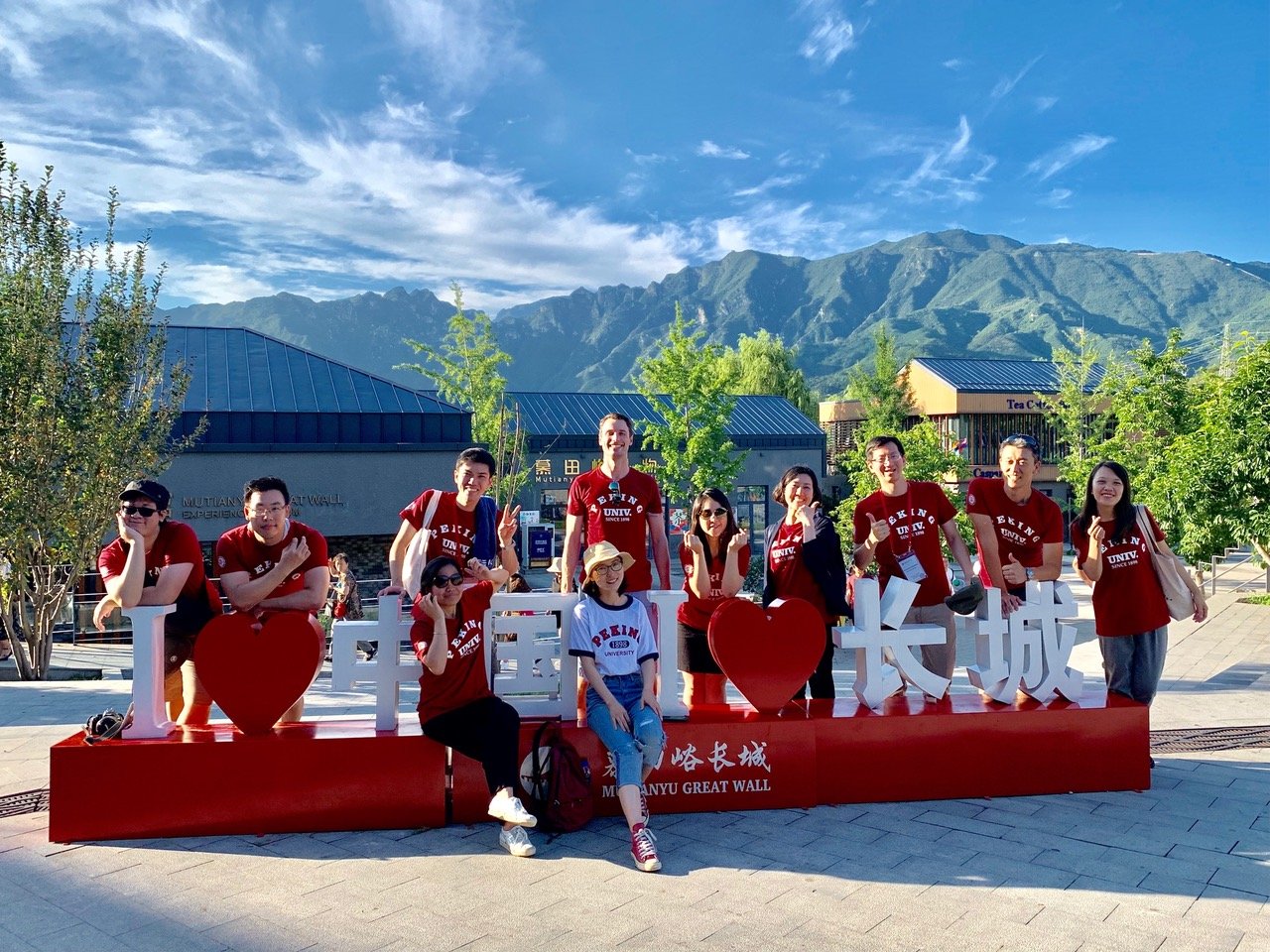 As an outsider to East-Asia, I experienced the program to the fullest. In each of the three cities, Tokyo, Seoul, and Beijing, I made invaluable experiences in regard to culture, business, and international relations. The comprehensive approach of combining classes, company visits and cultural activities, lived up to its promise: Learning by Doing Business in Asia (DBiA).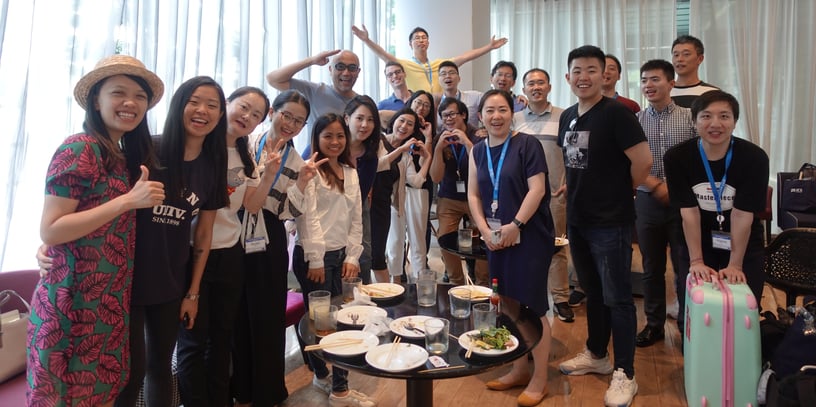 The Importance of Personal Relationships in Asia
In China, Japan, and Korea, personal relationships and an individual's position in social context are very important. This is true for doing business and for understanding everyday life. Therefore, the students of the DBiA program played the most important role. In each city ten local students were showing around twenty students from abroad. With a foreigner-local ratio of 2:1 we were able to put class discussions and field visits into context, as we experienced it with our local peers.
When you visit as a tourist you go where tourists go. When you visit on business you go where business people go. However, if you visit a friend, you go where locals go. This makes all the difference.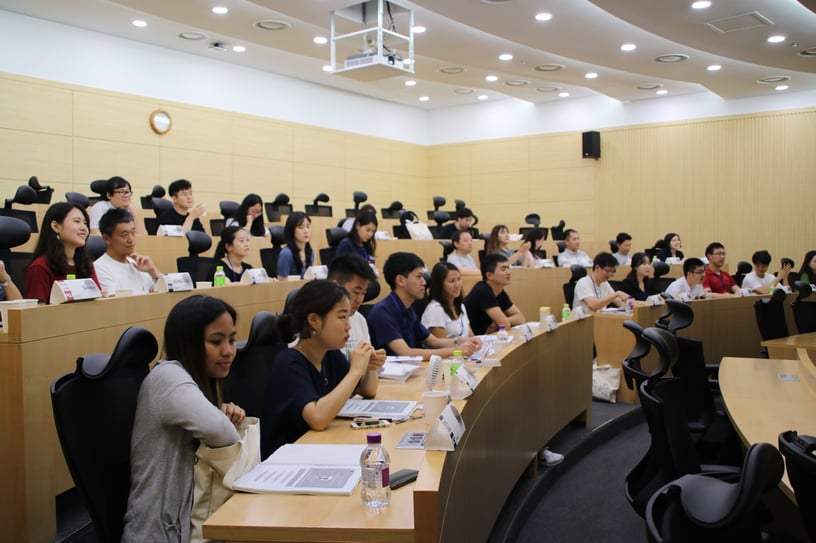 For example, visiting a local baseball game in Tokyo after class, spending the only day off in a Korean spa (which reminds me of an amusement park), or going for a foot massage after sightseeing in Beijing, were all extra-curricular and spontaneous activities. However, the fans at the game, the families in the spa, and the staff in the massage salon provided the context in which we would understand the content of classes and field visits. Being able to observe and compare social life in all three countries is the real competitive advantage of DBiA.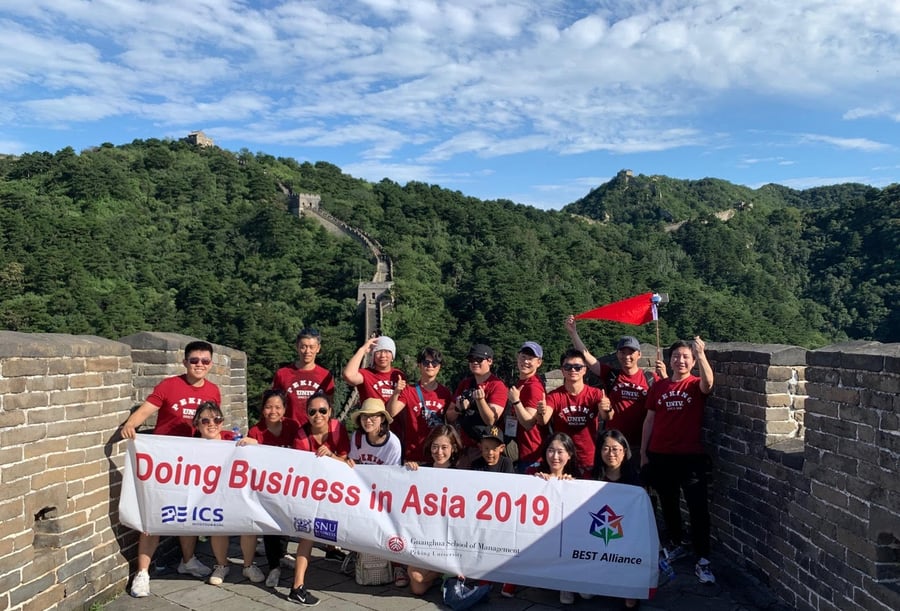 Combining the Classroom with a Local Perspective
We studied investment practices of Korean conglomerates, consumer behavior in China, and strategy in the mature Japanese market, which was followed by company visits at each location. We learned about history in class and in the field by visiting Shrines in Japan, the demilitarized zone in Korea, and the Great Wall and Forbidden City in China. Combined with the experiences from extracurricular activities, this enabled us to grasp East Asia in local perspective.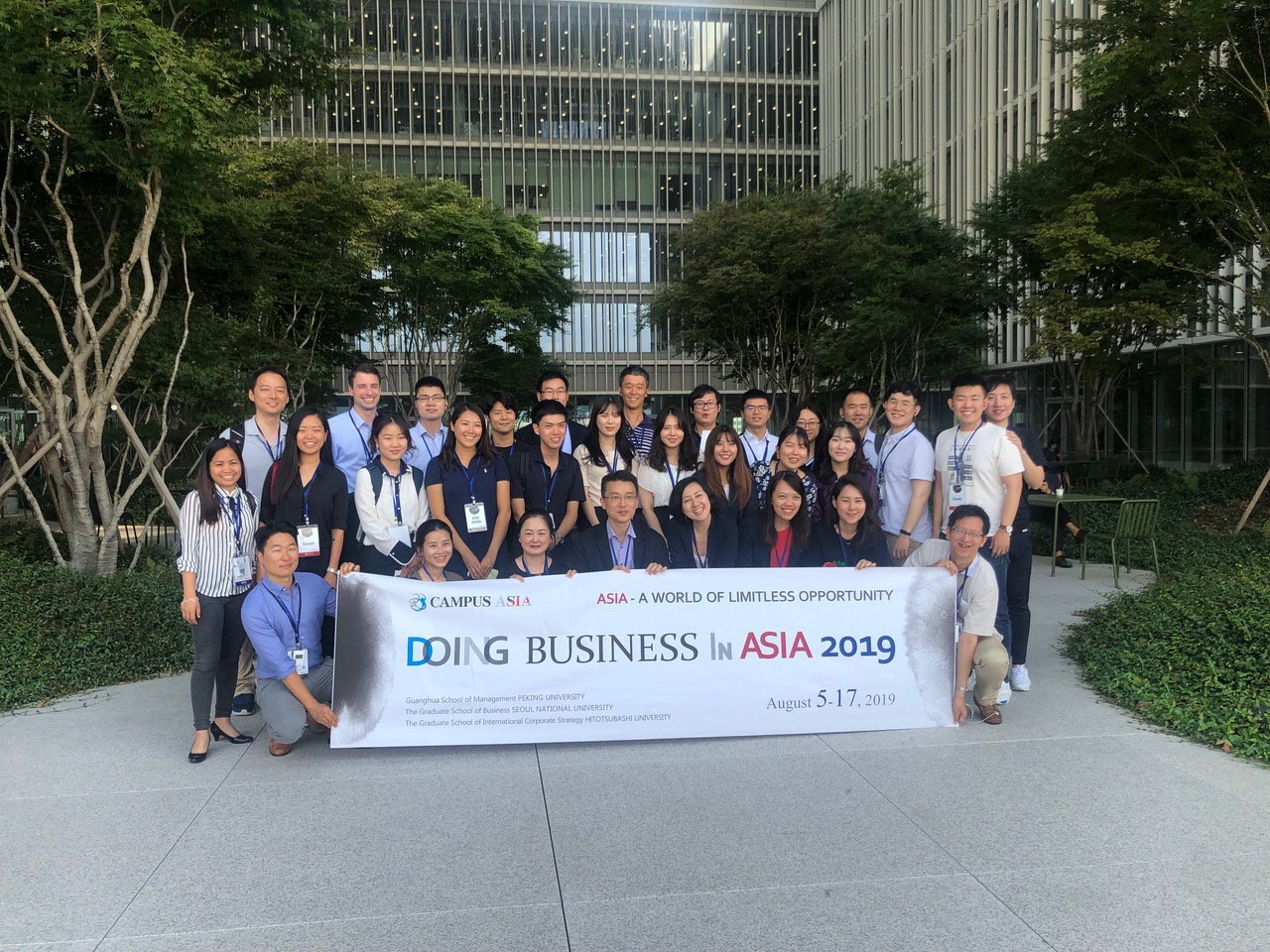 In a nutshell, DBiA is a rapid introduction into socio-economic and international relations in East Asia by providing selective classes, company visits and cultural activities. Yet, most importantly, it is a lot of fun with amazing people.
About Simon Laube

Before coming to Hitotsubashi ICS, Simon worked in sales and business development in the automotive industry.
He received his bachelor's degree in 2012 from Ludwig-Maximilians-University in Munich, Germany.