It has been three years since the EMBA program was launched at Hitotsubashi ICS. How has the program actually been impacting alumni's lives since their graduation?
The last edition is with Hiromi Nishida, an alumna of the Class of 2019, who graduated in August 2020. During her EMBA, COVID-19 broke out, and she experienced the EMBA program before and after the pandemic occurred.
Hiromi Nishida
"The immersion trip contains not only business but also culture side, which gave me many new perspectives for my career and life goals"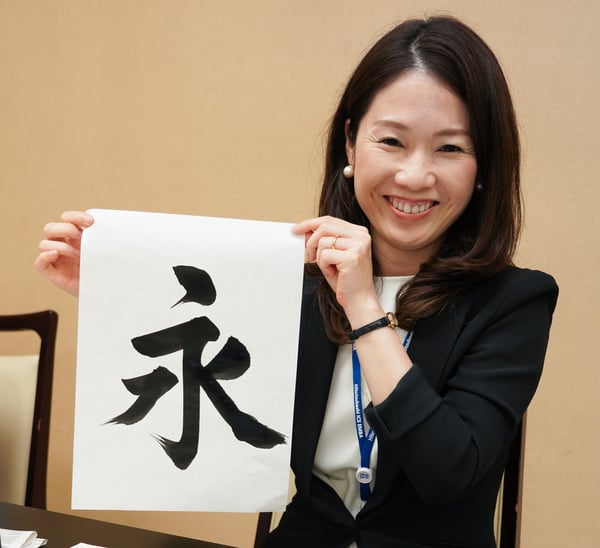 Why Hitotsubashi ICS EMBA program?
First, I could learn while working during the day and acquire global business perspectives.
Second, the faculty and program content are the best in Japan.
Third, the Capstone Project helped me develop skills for my real-life business. I could also create connections and get advice from outside experts.

What was the most memorable moment during your EMBA?
It was the Immersion trip to India. Luckily, it was in February, which was just before the COVID-19 outbreak.
"Seeing is Believing." I did case studies about the Indian market before visiting there, but the real situation showed me the key success factors and gave me specific ideas about my real business management. I also could visit Indian NPO school that holds classes for women. By visiting the female students and listening to their desire to learn more for future, I found that I wanted to support such people. The immersion trip contains not only business but also culture side, which gave me many new perspectives for my career and life goals.
It was also a good opportunity to communicate directly with classmates.
Visited Indian NPO school during the immersion trip
What would you say were the 3 key lessons from the program?
Strengths and weaknesses of Japanese management styles and practices
I have been working in Japanese companies, so it was so interesting to compare the Japanese management style with global ones. Knowing their strengths and weaknesses gave me lots of ideas about how to manage my team more effectively and to improve our strategy.
Digital disruption and the impact on management
Through this program, I could understand the real situations and how to utilize such an evolution turning into value. I could also learn by studying some of the latest business cases, which inspired me to improve my management of digital technology.
Implementation and execution of strategy
Strategy is necessary both to implement and execute, but sometimes doing both is difficult. Course instructors emphasize the practical application of theory in workplace leadership as well as management sharing their experiences and perspectives. In the Capstone Project, I developed a strategy to solve a business challenge in my company, and now I will be implementing it as a general manager. The program not only helps to integrate what is learned but to prepare your ability to lead the businesses in the future.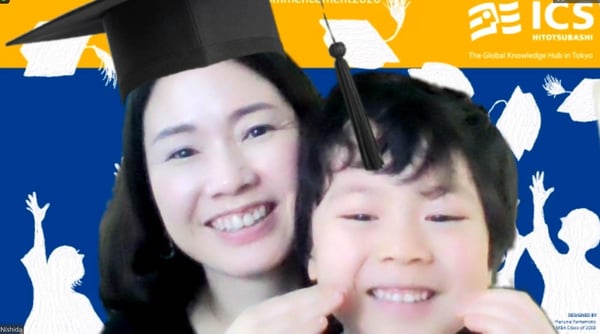 With her son at the commencement day.

How did the EMBA program impact your career?
I could soak up the latest global business information. In actual work situations, sometimes I must focus on internal issues, so I tend to lose wider perspective about social and economic issues. This program made me recognize that such a learning is necessary for businesspeople to create better strategies and to get things done with a wider view. In this program, I could learn from real business people guest speakers, and they inspired me to manage my business with enthusiasm.
In addition, through the Capstone Project, I was able to propose a future company strategy to the top management, which was a great opportunity for any business professional.

Advice to "Kohai" or future EMBAs
The EMBA program is just one year, so it will be so hard to handle both your actual business and your studies. But the faculty, students, and EMBA staff members are very supportive, so I am sure you can enjoy such a busy life. I think management roles always need new input and opportunities to discuss things objectively. This program will give you such a chance as well as connections to outside, influential experts.

Hiromi Nishida's career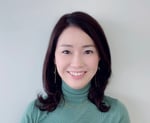 Before& After
KAGOME CO.,LTD, General Manager of Beverage Business in Marketing Division
Also read the first edition|Two years after graduation,and the second edition |One year after graduation