Rethinking the Ideal Worker in the Reiwa Era Event I Friday, May 24, 2019 @Nagatacho GRID, 18:30 – 21:00
The decidedly non-corporate atmosphere of Nagatacho GRID, with David Bowie posters on its exposed concrete walls and an open food and drinks bar, made it the perfect venue for Hitotsubashi ICS's first public panel event, on "Rethinking the Ideal Worker in the Reiwa Era".
As the packed venue buzzed in conversation, Florian Kohlbacher, Economist Corporate Network director, North Asia, launched the forum by zeroing right in: "So, what is an ideal worker?"
Conceding that everyone answers this differently, Kohlbacher cited the most frequent recommendations: 1) robots/automation and humans—not in competition, but in collaboration; 2) older workers—which Japanese society needs to learn to embrace; 3) women—Japan, ranked 28th out of 29 in The Economist Glass-ceiling Index for working women, and below the OECD average, must create opportunities for women to move from part-time to full-time employment; and 4) foreigners—to whom Japan is finally opening up by issuing work visas more easily and easing restrictions on citizenship.
The Mindset of The Ideal Japanese Worker
First of the panelists to speak, Hitotsubashi ICS Professor and HRM expert Hiroshi Ono reminded the room of the large-scale transition Japan experienced in past decades to produce the current situation. From the 1950s to 60s, the workforce that drove the nation's miraculous economic development was predominantly male, and steady income was secured through lifetime employment. But later, in the 1980s and 90s, Japanese firms had to learn how to live with advancing globalization. Yet today, he warned non-Japanese job seekers, even as the country undergoes a deep demographic change due to its aging population and low birthrate, many firms still expect a Japanese mindset. In a job interview, for example, a non-Japanese candidate might be asked if she is a regular reader of the Nikkei.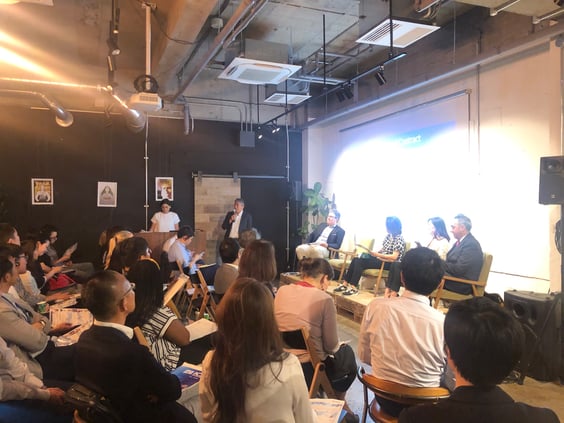 Increased Happiness Leads to Higher Productivity
Next, Yuka Shimada, HR&GA Director of Unilever Japan Holdings K.K., emphasized the importance of making Unilever employees happy through a number of initiatives for work-style reform, including WAA (Work from Anywhere Anytime), a program launched three years ago. She calls it WAA for its positive connotations in Japanese; wa means harmony, Waa! is a response to a nice surprise, and Waaaa! reflects her hope that this program is widely adopted as a best practice.
Citing a study that found that when employees become happier, their productivity improves by 30% and their creative output by up to 300%, she said with a laugh, "There is no use demanding employees to work more productively or creatively. Just help them get happier."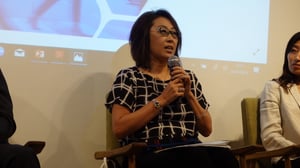 Another important distinction Shimada makes from the wisdom of Positive Psychology is that between accomplishments and achievements. An employee who feels he is accomplishing part of a continuous improvement process will experience greater satisfaction and well-being than when the focus is on achieving a single ultimate "target".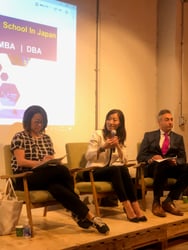 Mariko Magnan, founder and CEO of TPO, Inc., Japan's first corporate concierge firm, also trusts in the positive effect of happiness for both the employees and the employer. Formerly of Goldman Sachs and now an entrepreneur, Magnan started her concierge service to meet to the needs of organizations that want their workers to feel fulfilled both personally and professionally. Her mission is to "continuously invigorate business and society through small accumulations of individuals' happiness". Explaining her credo "One small happiness at a time, society can change", she emphasized the need to bring about a new workplace paradigm and to redesign the workplace to make employees happier and less stressed as they manage the multiple dimensions of modern life, and thus, more engaged and productive.
Build Trust and Harmony First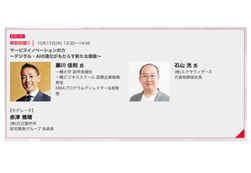 HR Development Leader Adam Kassab of Terumo Corporation, a major medical device manufacturer founded by Dr. Shibasaburo Kitasato, the father of modern medicine in Japan, addressed the "ideal worker" concept from a practical standpoint. He laid out the skill sets that he believes are necessary now, and in the future, in Japanese industry.
Having worked in numerous high-profile domestic firms, Kassab found his virtually "perfect" workplace in Terumo, which he describes as a "best kept secret". His interpretation of Japan's ideal worker, based on his cross-cultural experiences, resonated strongly with the attendees, especially the international ICS students. Kassab alerted aspiring non-Japanese business professionals in Japan not to expect their future colleagues and supervisors to offer immediate feedback or even explicit goals, as Japanese managers still tend to prefer keeping things nuanced and contextual, and weigh harmony over individual expression. Drawing on his long experience in Japan, he advised, "Once you succeed in building trust through communication in the informal network, that is when you can start proposing your ideas".
After each of the five panelists spoke, an open discussion followed. On the Japanese mindset, Dr. Kohlbacher observed that the old perception of "the husband should go to work and the wife should take care of household chores" has not yet faded fully away. Professor Ono expressed his support for Ms. Shimada's connection between happiness and productivity. Ms. Shimada responded with an appeal to the Japanese to have more faith; to worry less, for example, over old-style career paths, to help spur new mindsets and paradigm shifts within the workforce. Ms. Magnan proposed that the Japanese stop公私混同 (keeping work and personal matters perfectly distinct) and, instead, welcome a new four-character idiomatic compound she created, which is 公私融合 (accepting that public and private matters can coexist). Still, Mr. Kassab noted, there is a virtue in the tendency of Japanese people to worry; it helps them identify potential risks and prepare for bad scenarios. He added, "The Japanese should consider adding more values to prepare for their future, while keeping their inherent, strong attributes unchanged".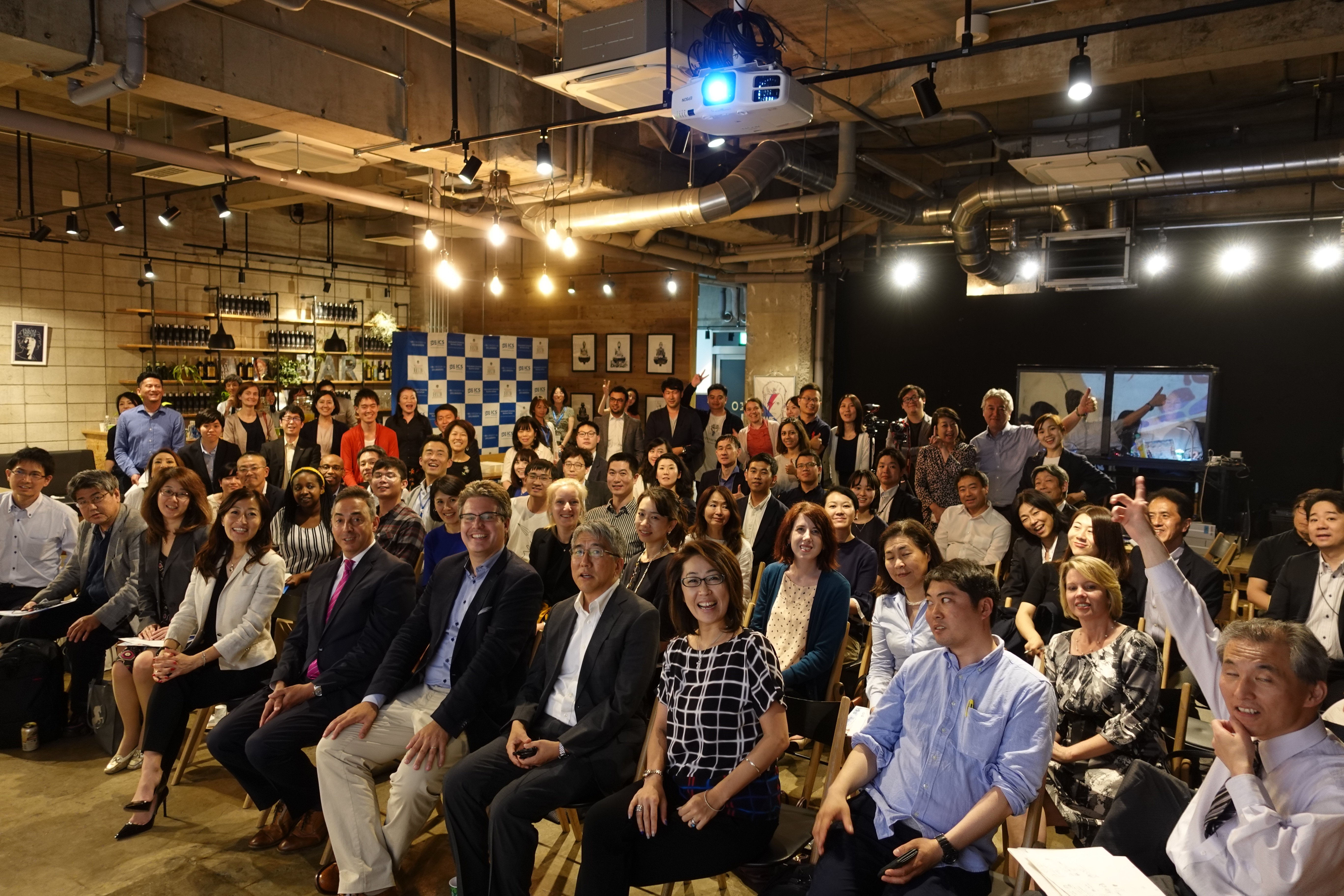 The panelists then took questions from the audience until the forum was officially adjourned, but no one thought of leaving amid such a stimulating discussion.
After the success of this, our first Hitotsubashi ICS public forum, we look forward to hosting additional events that share the deep connectedness and relevance of Hitotsubashi ICS expertise, as the Reiwa era advances, and as Japan meets the challenges it faces.