Chinmay and Sai, two MBA students of class of 2019 interviewed Shingo Oue, ICS Professor, and from this autumn, our new MBA Director. They asked deep, penetrating questions like "What is the one thing from your childhood that has impacted you the most?" before diving into his vision for Hitotsubashi ICS. Below are excerpts from our interview, edited for brevity: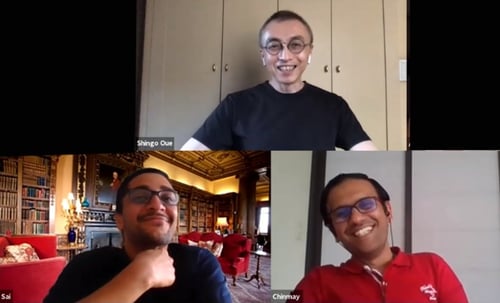 Let's start with your childhood. Where did you grow up and what was it like?
I was really an otaku kid. I loved manga and science fiction. I wanted to become a superhero when I was 10. I spent hours listening to radio and to this day, listening to music is still my best hobby. When I travel abroad, I spend hours in record shops. To see the music selection, for me, is to understand the place.
Do you have a favorite band?
I have a huge list! My journey into rock music started with The Beatles. They and Led Zeppelin are my base. I'm now into American indie music.
What is the one thing from your childhood that you think has impacted you the most, that stays with you even today?
Due to my father's work, we moved about every 4 years around Japan. So I have never felt rooted in a community. I always saw myself as separate from the world; I observed it. And this somehow led me to data analytics.
You are well known for your wit and humor: have you always been like this?
I see things from a different perspective, so that can sometimes be funny and sometimes not. I developed my humor when I studied in the US to cover for my limited English vocabulary. It was my survival kit.
What does teaching mean to you on a personal level?
I joined the university to do research, but was then told that the job required me to teach. I found that I love teaching, maybe because I really love the subject. When alumni tell me they use analytics in their business and projects, I feel very happy. Teaching is a way for me to share my love of the subject with students. If they take in even a bit of it, for me, that's the joy of teaching.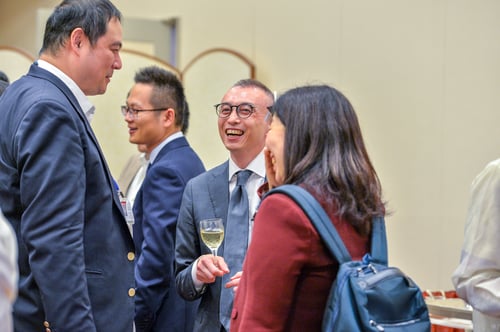 What would be your message to students who aspire to pursue careers in Analytics?
The analytics profession is not about learning more techniques and models but learning about the data ecosystem. I would recommend doing training to identify data; learn how data and technology interacts within an organization and customers. If you can convert data into useful information quickly and automatically, you can succeed in a data analytics role.
Congratulations on being named MBA Director! In your new role, what's your vision and goal for ICS in the next 5-7 years?
I'm not really interested in MBA rankings. A high ranking is good, but it's a result, not a goal or purpose. I want to keep Hitotsubashi ICS "premium", "boutique", and "bespoke". I want to appeal to a niche market. That's my vision. Hitotsubashi ICS is attractive to people who want to be unique, to develop a unique career. This kind of person doesn't choose to study in the US. This is who I want to attract. I want our students to be comfortable working in a global community. That is one thing Hitotsubashi ICS should not change. We are not trying to be Harvard Business School or Stanford Business School. We're Hitotsubashi ICS.
Also, Hitotsubashi ICS will become more digital. We were already on that path, but COVID-19 has accelerated it. And we need to keep pushing our digital transformation forward. It has advantages; it saves time and students can join simultaneously from all over the world. Even when this current crisis calms down, we will continue to develop the video component of teaching. We can even more easily invite alumni to observe in the classroom or to be guest speakers. So I definitely want to expand these functions in our teaching in the future.