We sat down with Professor Hiroshi Ono, the new EMBA director from September, for an in-depth interview on the "many corrections in his life trajectory" in which he turned his childhood passion for math into an engineering degree and then switched to sociology, economics, and statistics after falling in love with social sciences. Drawing on his deep learning in these diverse fields, Ono also publishes award-winning research on human behavior.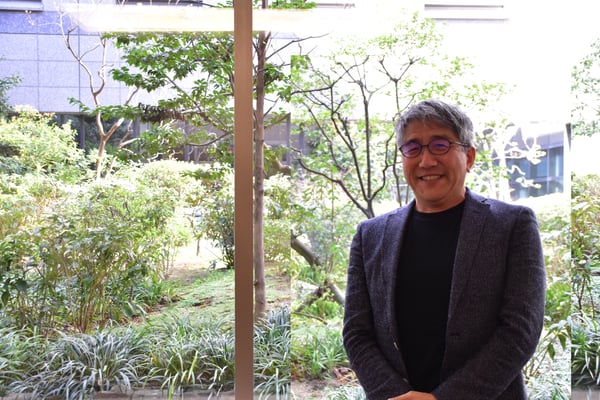 You majored in science and engineering in undergraduate, and switched to social sciences in grad school. Could you talk about how you become a professor in social science?
I always wanted to be an engineer and I'm still passionate about robotics. I certainly never dreamed of becoming a professor. Many corrections in my trajectory led me to an academic life.
I have liked mathematics since childhood because it gave me clarity. So it was natural for me to progress into science and engineering.
After earning my engineering degree, I joined the Nomura Research Institute. Many engineering students sought going to grad schools, but I wasn't ready for that. I hadn't found anything that would fuel my passion enough to get through two more years of study. I thought getting a job was the right thing to do.
At the Nomura Research Institute, I was in the research and consulting division, and I analyzed social trends and made market forecasts. That was when I really became exposed to human subjects and began to apply my mathematical skills to social science.
The turning point was when Nomura Research Institute gave me the chance to attend graduate school. Almost everyone who gets this chance chooses a business school, but I chose sociology. I wanted to do something more scientific than what a business school offered.
I fell in love with sociology at grad school. I knew I was meant to do this and that I would never return to consulting.
Your research covers a variety of topics on human beings. What made you so interested in human beings?
They are endlessly fascinating! My research always comes from what inspires me personally. I studied happiness because I was going through important events myself, and I wanted to know what made me happy. And what makes people happy changes based on what they experience; marriage, employment, having kids, and so on.
What kind of methods do you use for your research?
One of my first courses in graduate school was on research methods in the social sciences. I learned the importance of having an objective starting point for any research. I strongly emphasize this with my students too. Be objective, be neutral, and question the obvious. There is no such thing as "common sense". Things considered common sense in Japan may not be so elsewhere.
The one thing that I don't use a lot in my work, which may surprise some, is culture.
When you use culture as an explanation, it's very easy to say, "Well, Japanese people are very unique." To me, culture is a black box. A good statistical model can explain about 50% of the variance, but that still leaves a lot that cannot be explained. We have no idea what's in there. Statistically speaking, that's what culture is, a residual. Culture is important, but there are many other ways to explain things without resorting to culture for answers.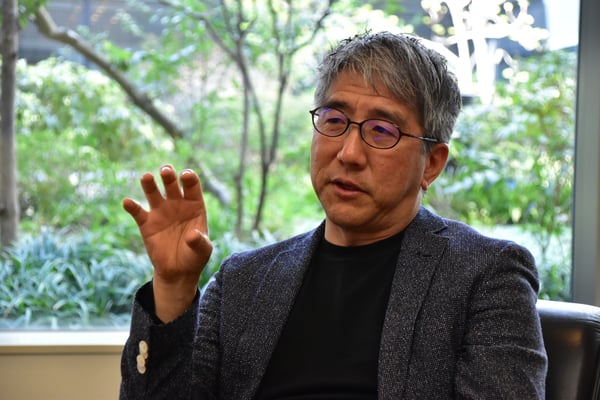 Why did you decide to teach MBA courses over more academic courses?
During my years in the United States and Sweden, I developed a lot of contacts with business schools. Six years of consulting also got me closer to the business world. Also, some graduate schools are too academic. The professors are absorbed in their research and theories without any practical applications. The atmosphere at Hitotsubashi ICS is completely different. I feel as though I'm in a consulting firm and my research has practical applications. Hitotsubashi ICS needed some more research-based and academically-oriented people, so it was a good match. I believe a good business school has both – good research and good practical courses.
What is the advantage of getting an MBA/ EMBA in Japan?
The business world is globalizing more than people think. Many students are drawn to big schools, like those in the U.S., but some search for more interesting locations. They eschew the "Harvard" mentality that prioritizes global recognition. The market is now much more competitive and global. Grad schools in Asia and Europe are becoming very competitive in certain areas.
It seems obvious that students who choose the Hitotsubashi ICS MBA are interested in Japan. I tell them to follow your passion. Many Hitotsubashi ICS students are quite fluent in Japanese by the time they graduate. They pick up the language fast because they find something they are passionate about. Whether you love manga or Japanese sports or whatever, if you are passionate about something Japan offers, definitely come to Japan and immerse yourself in it.
The overall change in the Japanese society is still slow, but there's been a dynamic shift to a more diverse labor market over the last five years. Japan has much to offer to international students beyond an MBA/EMBA.
This year, I will co-direct the EMBA program with Tom Ito. It will be a good opportunity for me to work closely with Tom who was the founding director of the program, and has done so much to develop it.