As the nights get colder and longer after a hot and muggy summer, the leaves tell us that it's autumn in Japan. Colorful foliage, called koyo in Japanese is just as magnificent as the pink cherry blossoms in the spring. For centuries, the Japanese people have enjoyed the koyo, and we can see many poems and haiku dedicated to the autumn foliage. The spectacular blend of red, orange and yellow is truly a breathtaking palette created by nature.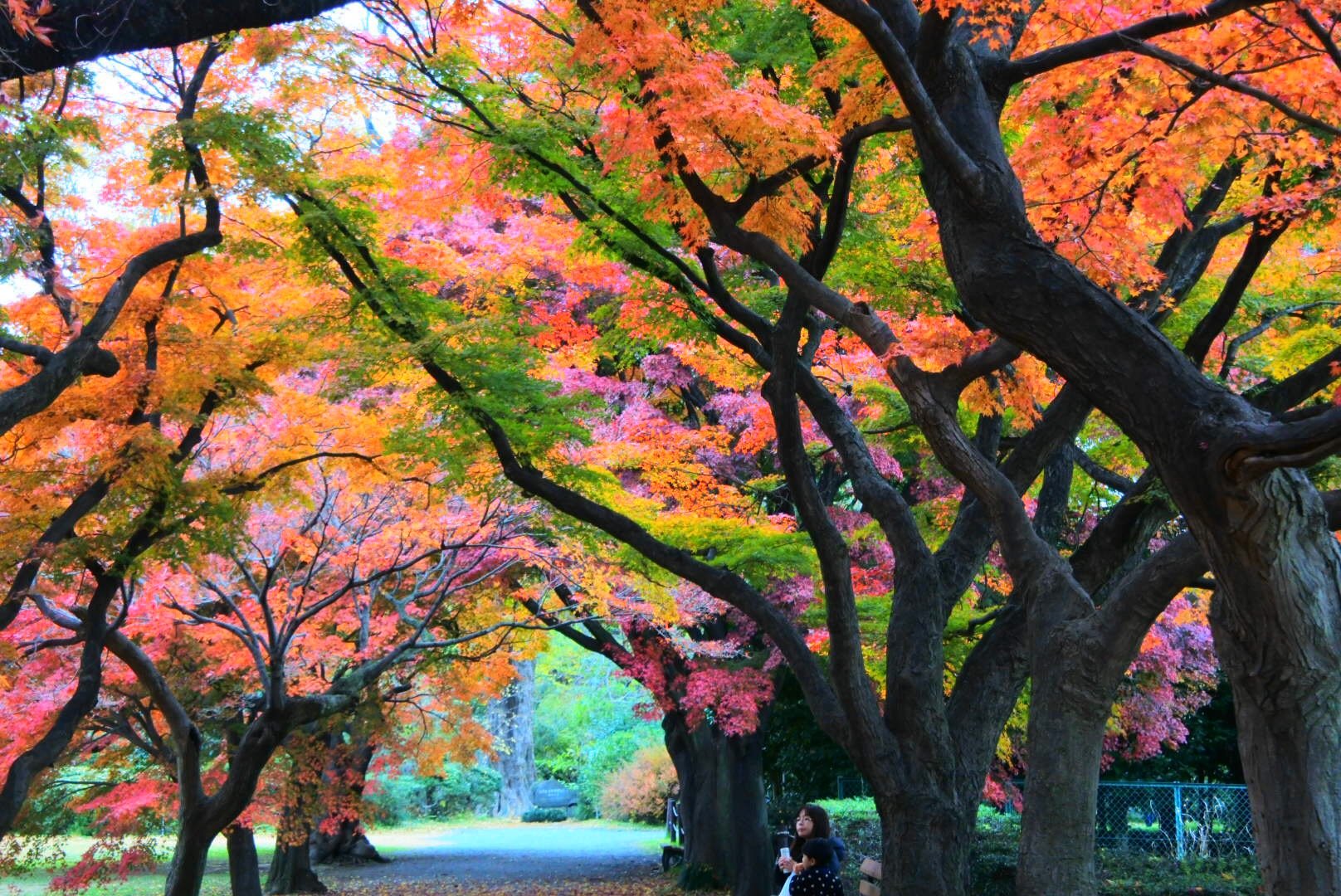 Meiji-Jingu Gaien
There are many places to visit to enjoy the koyo. Meiji-Jingu Gaien is perhaps Tokyo's most famous foliage spot, with endless gingko trees on both sides of the road, is a golden delight. It is just outside of the Aoyama Dori Street Exit from Aoyama-Itchome Station. Just outside Hitotsubashi ICS, there is a line of gingko trees that turn gold during the foliage season.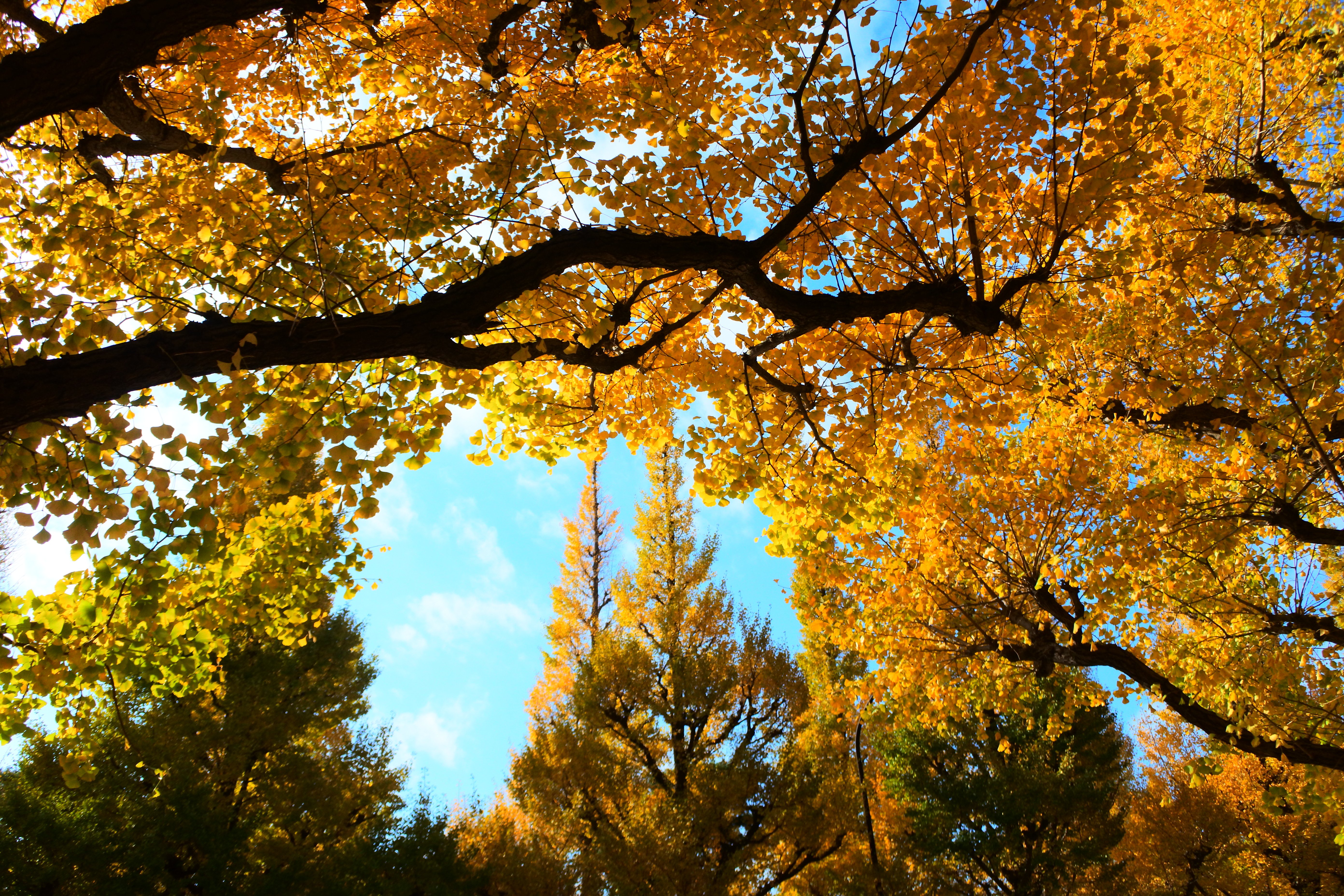 Rikugien garden
Rikugien garden in Komagome is another favorite of Tokyoites. Rikugien is a truly authentic traditional Japanese garden established in 1702 by the Shogun of the time. The garden has a special light-up that takes place each year during the foliage season after sunset. Enjoy a stroll around in the magical scenery.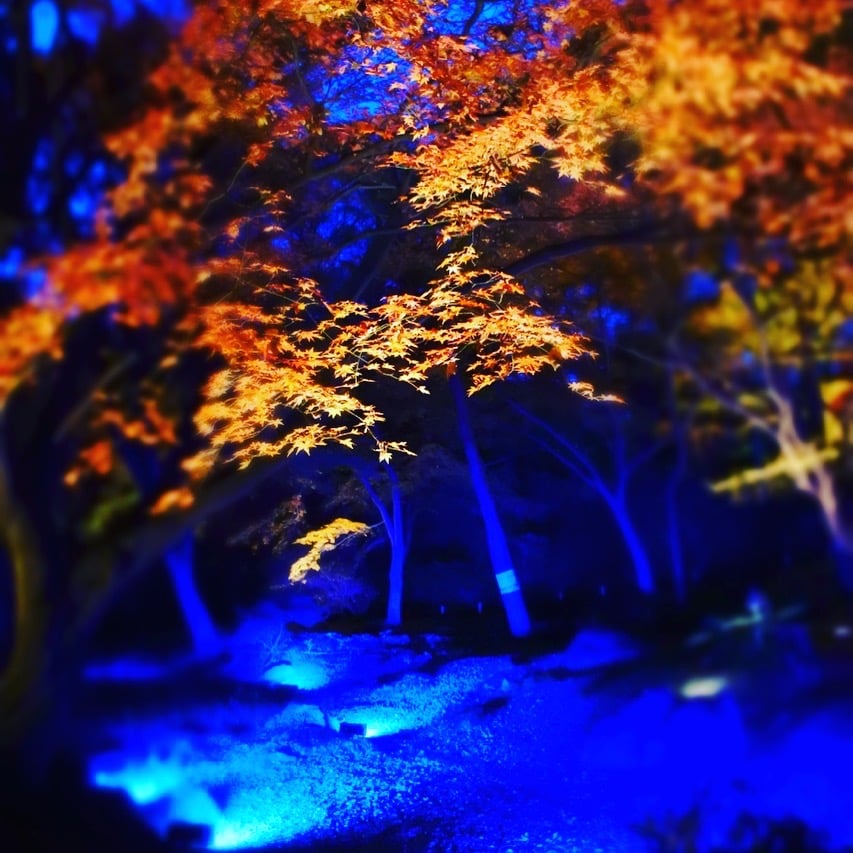 Kamakura
A little outside of Tokyo, other colors await you, especially in the ancient city of Kamakura. Home to numerous temples and shrines, you can find beautiful foliage in tranquil surroundings.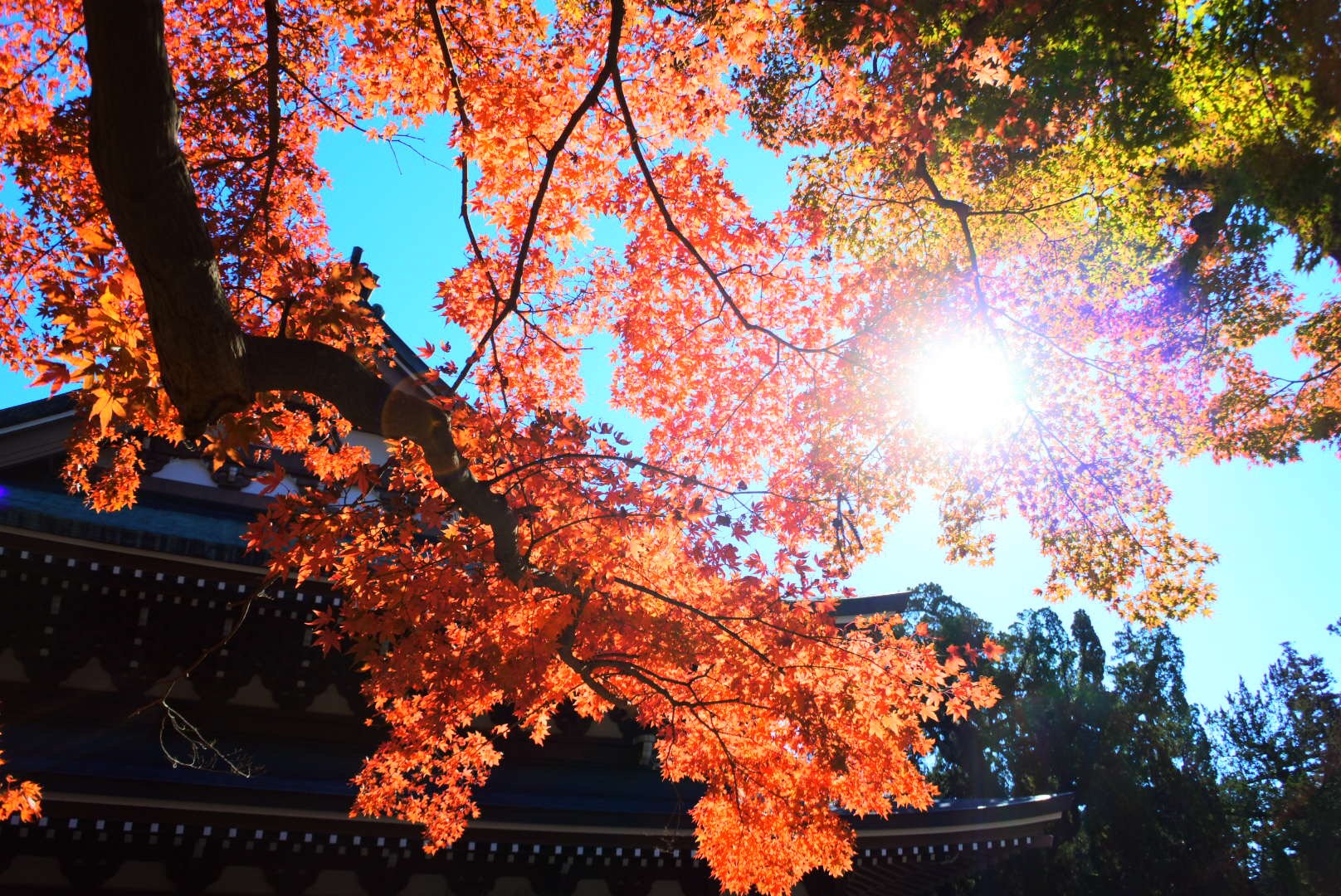 In Japan, we enjoy the foliage in many ways. We enjoy the leaves sparkling in the sun, but also love the fallen leaves glowing after the rain on the ground. Find your own special way to cherish the autumn colors.