Last January, my classmates and I visited the Trusco Nakayama ("Trusco" hereinafter) logistics center in Saitama, Japan to learn about its management and operations. We were very impressed by the state-of- the-art logistics technologies and unique human resource management system.
The tour started on the door of Hitotsubashi ICS' Campus, where a bus was waiting for us to take us on a one-hour drive to the "rural" side of the greater Tokyo, to TRUSCO Planet Saitama, the Company's newest Distribution Center. There we experienced first-hand the cutting-edge, mostly solar-powered logistic center that hosts more than 500k SKUs and is ran by less than 100 employees. However, for me, this experience was more than just learning about the company. It was special because the visit happened as a result of my quick business card exchange with the Trusco Nakayama's President at Hitotsubashi ICS.
I would like to share my takeaways by telling the story of how this happened.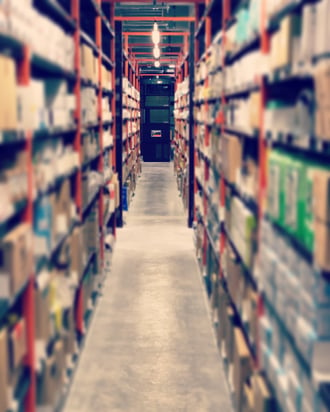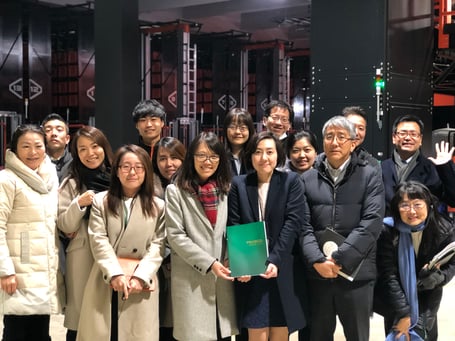 1) Opportunities Are Everywhere
Hitotsubashi University's Business School's School of International Corporate Strategy (ICS) has been running a business award called the Porter Prize every year since 2000. As an ICS student, I had an opportunity to attend the 2018, the Porter Prize, Conference on Competitiveness, where selected Japanese business are recognized for their remarkable and unparalleled competitive business strategy and Trusco Nakayama was one of the winners this year. During a coffee break, I was chatting with a gentleman who turned out to be Mr. Tetsuya Nakayama, the President of Trusco Nakayama. The next day I sent him a thank you message, and he invited our class to the company visit.
I admit that I was at the right place at the right time. But the thing is, those "right place, right time" situations seem to happen a lot at Hitotsubashi ICS. We often have guest speakers and almost in every occasion, we have the opportunity to exchange opinions with them after class.
2) Students Can Take the Initiative
I decided to take on the coordination of this company visit. One of the important things for me at this stage was to extend the invitation to faculty and staff members, because I wanted to make this visit more than just an observation and include an opportunity for academic field research as well.
As a result, four faculty and two staff members expressed interest in participating in the visit. Unlike the typical image of Japanese top-down structure, faculty members were pretty open to this invitation.
3) Support from Faculty and Staff increase Opportunities
With the cooperation of the company, the planning went pretty smoothly except for one thing, the arrangement of an interpreter. This part was a little tricky because, to be honest, the interpretation fee was too expensive for us. I consulted with my friend Vikki and we went to talk to admin staff and a professor Hiroshi Ono, to get their advice. They took on our concern as theirs and thought sincerely about solutions with us. Thanks to them, we were finally able to hire a very capable interpreter.
This is just my opinion, but I feel that everyone in our MBA program, our professors and admin staff always try to give us the best academic opportunities. Call me naïve but I think they genuinely care about students as individuals. By the way, I am not writing this to please anyone. This is my objective observation based on my six months experience at ICS.
4) Cumulative Knowledge and Continuous Relationships
In January 2019, with the cooperation of Trusco, faculty, and admin staff, we had a very successful visit to the company and learned more about its unique human resource management system and operations management. The only regret was that we ended up not having enough time for Q&A at the end of the visit. However, thanks to the generosity of Trusco, we were able to ask follow-up questions.
Moreover, ICS has already arranged another visit to the company. Our group's learning and questions can be passed on to the next cohort. In this way, the learning can be taken to the next level, following the Knowledge Management approach that is a key foundation of our MBA studies.
ICS is a relatively young business school. However, as a full time MBA student, I can tell that we are benefiting from the cumulative knowledge creation of our faculty and alumni all the time.