Next week, Hitotsubashi ICS will host the 18th edition of the Porter Prize, a highly anticipated annual event. The Porter Prize is awarded to businesses that display especially distinctive and competitive business strategies in a particular industry, in three major categories:
High-performing individual business divisions/sections within a large Japanese company

High-performing Japanese companies competing in a single business or industry

High-performing business divisions within a small-to-medium sized company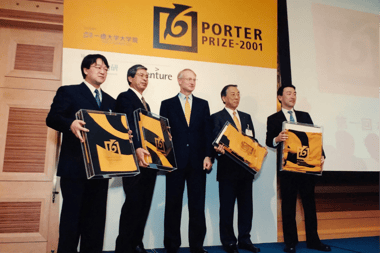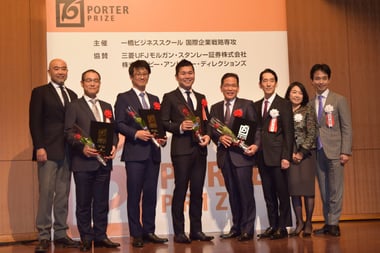 Porter Prize 1st Edition Winners with Michael E. Porter Porter Prize 18th Edition Winners with ICS' Faculty
The Porter Prize
The award bears the name of Professor Michael E. Porter, the Bishop William Lawrence University Professor at Harvard University, a leading authority on strategy. Professor Porter has a longstanding interest in Japan, and has been connected to Hitotsubashi University for almost 30 years.
Preceding the prize's inception, Professor Porter and members of Hitotsubashi ICS faculty conducted research on Japanese companies' strategy and its implication in the national economy. Professor Porter was invited to be the keynote speaker at the inauguration of Hitotsubashi ICS in 2000, and since then, has devoted his time to multiple joint efforts. Hitotsubashi ICS established the "Porter Prize" in 2001 to honor Professor Porter's life-long dedication to the development of the theory and practice of competitive strategy, and to disseminate the importance of competitive strategy among Japanese companies.
The Prize was a natural initiative for Hitotsubashi ICS, well aligned with its mission to bridge the worlds of academe and business practice. At the time, many Japanese companies, especially in manufacturing, needed to shift from competing on operational excellence to competing on competitive strategy. To assure that the Prize selection process and award criteria were in line with his theory of competitive strategy, Professor Porter became the advisor to the award and is a frequent keynote speaker at the annual award ceremony.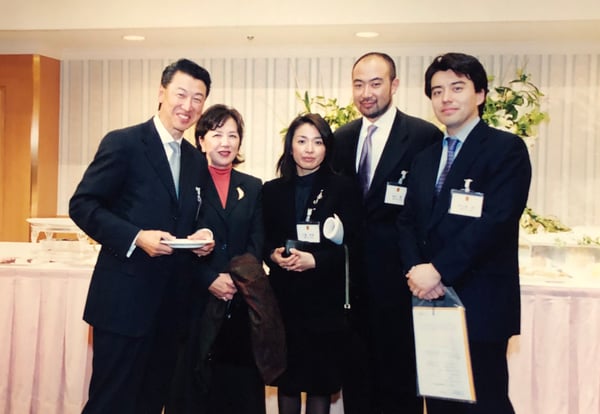 Today, the Porter Prize is well-known among business leaders, investors and entrepreneurs in Japan. Prizewinning companies benefit from the associated prestige and visibility, and become members of the "Porter Prize Club," a unique network of leading companies where industry insights, best practices, and relationships are shared and forged. Following the lead of Japan and Hitotsubashi ICS, leading institutions in other regions have initiated Porter Prize programs, each with a different dimension of business.