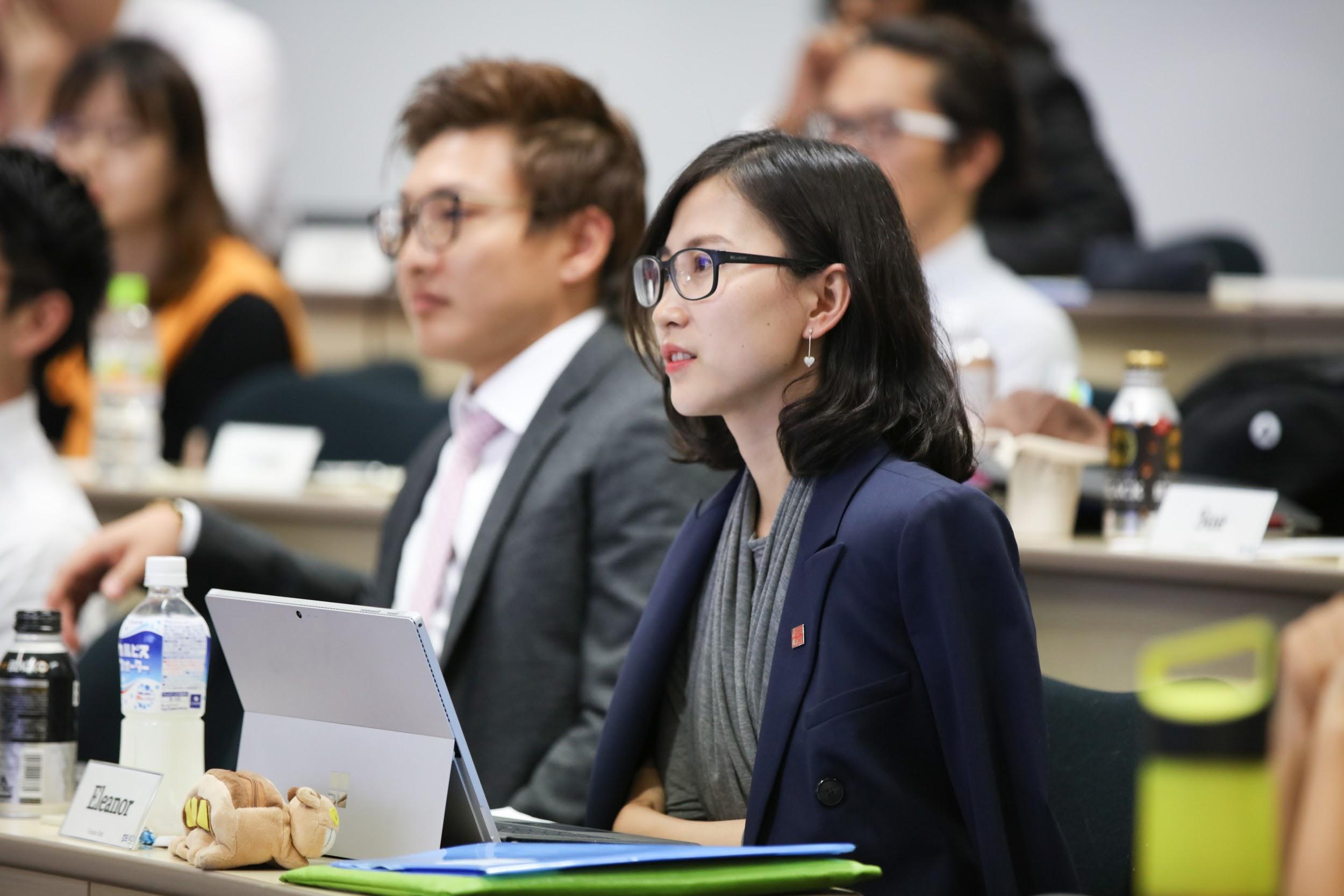 If you want to work in Japan, the first step is choosing the best program to prepare you for it. Hitotsubashi ICS is committed to helping our students establish themselves in Japan, a commitment reflected by the fact that 72% of our graduates work in Japan after their studies.
There are a number of ways that Hitotsubashi ICS accomplishes this. For example, important services such as Hitotsubashi ICS' Career Services Office (CSO) assists students in finding employment, connecting with companies, and seeking out internships. The CSO also assists students with resume writing, personalized career coaching, mock interviews, and helps students connect with school alumni in order to broaden their network. Together, these services can be especially valuable to students looking to switch job functions, change industries, or establish themselves in Japan.
In addition to the dedicated efforts of the CSO, Hitotsubashi ICS also offers training through its core courses as well as elective courses.
The Right Program Teaches You How the Japanese Business World Works
Understanding the history of Japan's business culture from past to present, as well as the challenges it has faced, currently faces, and will face going forward can help students understand how to work in the Japanese business landscape and find opportunities within it. How does Japan's debt-to-GDP ratio affect its economy? What opportunities and challenges are created by an aging population and declining birth rate? How will the upcoming Summer Olympics in Tokyo be remembered and received? What are the strengths and weaknesses of Japanese business styles? Nurturing a strong familiarity with how Japanese businesses function, as well as the macro and microeconomic trends affecting them, will be key to the students' preparation for working in Japan.
There are also many unique insights that students can gain by studying Japan's business landscape. More than 33,000 Japanese businesses are at least 100 years old—a number higher than anywhere else in the world. What lies behind this stunning longevity? For many of these century-old businesses, the answer lies in expertise within a specific domain, exceptional customer service, the prioritization of longevity over quick profits, and a balance between tradition and innovation. Students dive deep into the DNA of these companies and try to understand the essence of success. One CEO of such companies once told the students - "You must be constantly changing in order to survive and keep up with the times. What is important is to fully understand what to let go of and what to keep to pass on the corporate DNA to the next generations."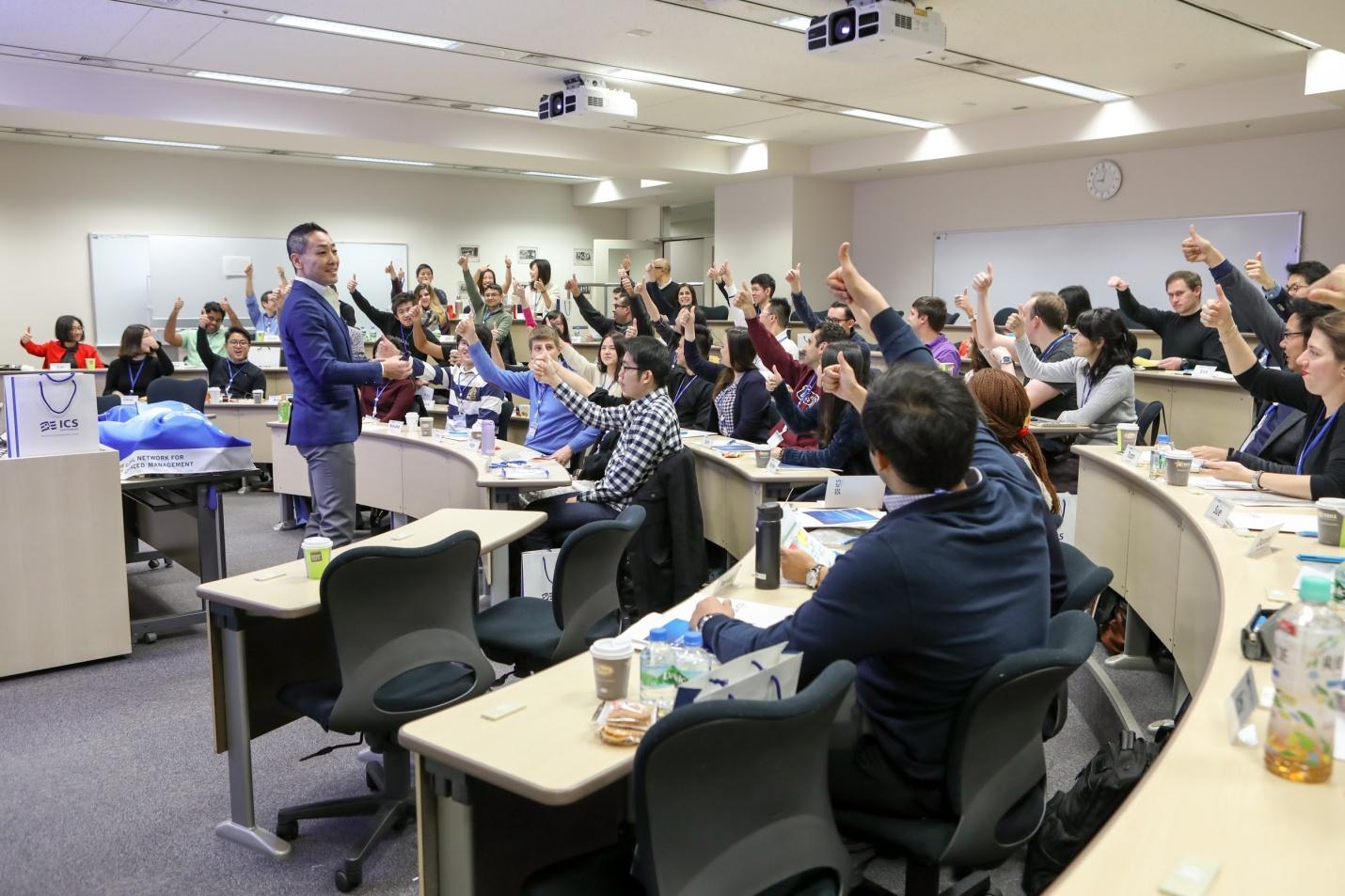 Students learn about Japanese business culture in order to help them thrive after graduation
A Japanese Business Program Should Also Teach Students About Japanese Culture
Living and working in another country can be quite a challenge without a firm understanding of its culture and proper etiquette. This is why it's important for students at a Japanese business school to learn about Japanese culture, both past and present. Students will then be able to use their understanding of both traditional and modern Japanese cultural trends to deepen their understanding of Japan and place it in a more global context, as well as re-examine their own culture.
Japanese culture has many traditions which act as tools for introspection. Through various field trips such as a tea ceremony at an authentic tea house or a zen meditation session at a prestigious zen monastery, students learn to equip themselves with ways to tame the mind and look within themselves for answers, which is crucial for leadership in an ever more uncertain world.
Hitotsubashi ICS also offers a new course, Japanese Business and Economy 2: Practicum—the school's first fully-Japanese course, which helps improve students' understanding of business Japanese both written and oral, and prepares them to work in a Japanese business environment.
Learning From the Best Helps Students Gain Unique Insights
Students doing their MBA in Tokyo shouldn't simply learn about Japan's business culture through classrooms or textbooks. At Hitotsubashi ICS, we give students access to international business leaders and CEOs of various long-standing Japanese companies, who can speak to students either as guest lecturers or guest speakers.
Examples of guest speakers over the years include high-ranking officials from Apple, Rakuten, S&P Dow Jones Indices, Unison Capital, and Toyota Financial Services. Students have also received visits from officials representing various other Japan-based companies, such as ExaWizards, Japan Tobacco, Trusco Nakayama, Yamato Holdings Co. Ltd., Orix, and Shiseido. In addition to these well-known corporations, Hitotsubashi ICS also invites CEOs of small start-ups for students to understand the entrepreneurship ecosystem in Japan.
Hitotsubashi ICS' location in the heart of Tokyo gives students greater accessibility to these leading business professionals, and interacting with them plants seeds in our students that change them drastically. Company visits are also available for our students, which can show them first-hand how Japanese businesses function and operate on site.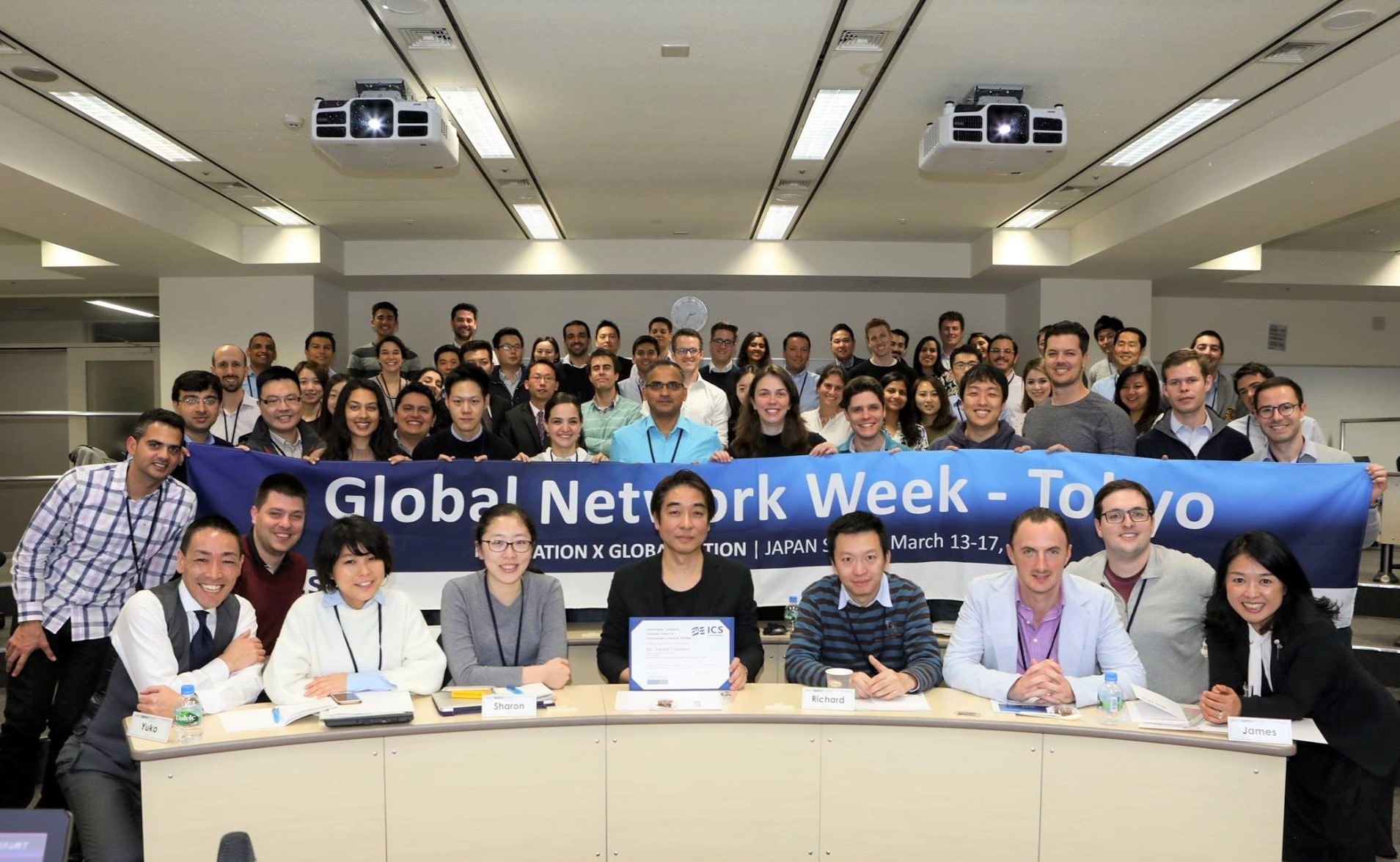 Students can learn from guest lecturers from prominent Japanese companies


Do you want to enroll in a Japanese business program?

Contact Hitotsubashi ICS today!