As a person born and raised in the West, I get asked this question a lot – usually within 5 minutes of a conversation starting. Why, with the multitude of prestigious business schools in Europe and across the pond in the US, have I flown half way across the world to a place where the concept of an MBA is merely starting to find its feet? I take a deep breath and begin my usual talk of bridging cultures, of enjoying life in Japan, of the fact that Japan is a case worth studying both in the present and historically. As the list begins to whittle down, I hit the unavoidable wall, and my eyes start to shift nervously. Should I tell them? Should I tell them the real reason? After a brief pause, the words inevitably escape my lips: "I was also brought up watching Anime and reading Manga." This is usually met with great enthusiasm, and a bond of mutual appreciation for the art is formed. Why was I even so hesitant in the first place?
I, like many people around the world who are infatuated with Japan, was first exposed to the country and its culture through the medium of Anime and Manga. For some it was something they picked up and left behind, but for others it has followed them throughout their lives: watching Nobita causing mischief with Doraemon's gadgets as a kid, hot-blooded battles between alien super-warriors as a teenager and appreciating the delicate storytelling of a Ghibli film as an adult. It would be difficult to find any foreigner in Japan who hasn't had any contact with it whatsoever. While it is a stretch to say that this was the main reason I embarked on my journey at Hitotsubashi ICS, it certainly led me down this path, and one of the first things I made sure to do was to be completely open about it.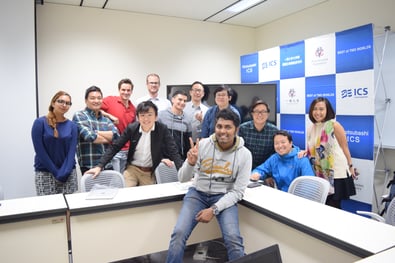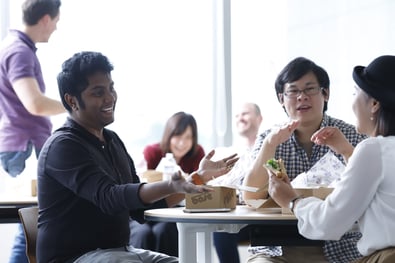 As luck would have it, this openness led to an internship in Tokyo, with Dai Nippon Printing's (DNP) Content Communication division, which offers various services such as rights management, merchandise production, and marketing with a big focus on the Anime, Manga and Games industries. I was assigned to the FUNS Project team, who are in charge of curating the "Tokyo Anime Center", an exhibition and events space where the exhibit changes monthly and fans of the series being shown can purchase limited merchandise and immerse themselves in another world. They are also in charge of the titular "FUNS Project", an initiative to support content creators by offering online courses and workshops so that they can level up their skills and find a way into the industry. The project team is still relatively new, and DNP is a newcomer to the contents business, so they were very much open to experimenting and trying new things and this gave me the opportunity to experience the Japanese workplace.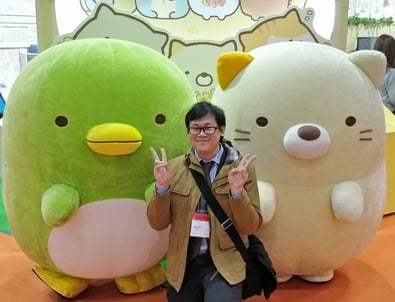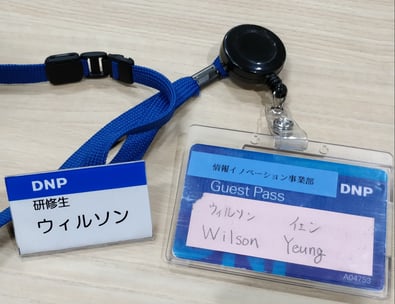 My internship at DNP was one full of wonderful new experiences, and I met many people from the Anime and Manga industry. A small list of some of the things I did include: helping at a company booth at a trade fair, meeting social media influencers, judging presentations for undergraduate interns, becoming a virtual salesperson, picking winners for an art competition and meeting one of my favorite Anime voice actresses! From a professional standpoint, my time at DNP gave me the opportunity to immerse myself in Japanese company life in a very traditional Japanese company – something that we learn all about during our time at ICS but never get to experience first-hand. It was a fantastic chance to navigate a Japanese business environment, coming to grips with all the cultural subtleties and seeing both the "good" and the "bad" for myself. I wasn't limited to just my project team either; I was often invited to meetings and talks by other divisions as well, allowing me to further my understanding of an industry which I had zero knowledge of before starting. It all culminated in a presentation to my colleagues and executive staff about ways in which they can improve their current business projects as well as potential strategic avenues and marketing tactics they could pursue in order to expand their footprint further.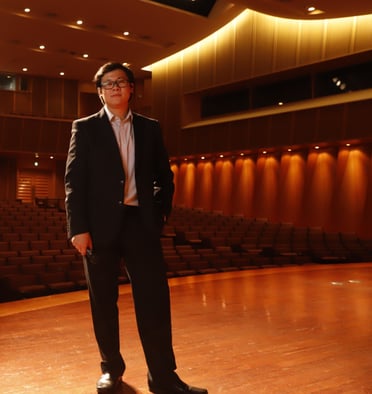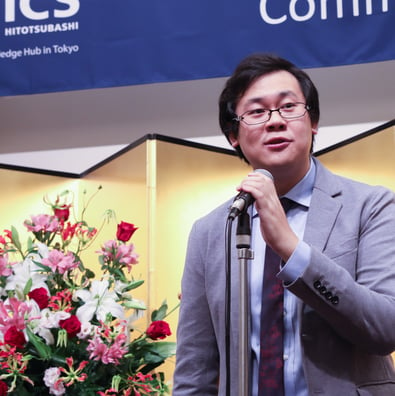 I am extremely thankful for Hitotsubashi ICS's career services office for making this internship happen and to all the wonderfully friendly people I met during my time at DNP. My time at the company was rich with experiences and very informative for my professional growth; it allowed me to put my knowledge into practice and gave me the opportunity to involve myself in business areas that I had never been exposed to before. Naturally, it was also personally satisfying as I was afforded a behind the scenes look at something I feel passionate about and was able to participate in activities that others could only dream about. It just goes to show how rewarding it can be to be completely open about yourself – it can lead to internships, jobs, long-lasting friendships, or even just a chance to become a virtual idol for an afternoon!