As the final deadline to apply for the EMBA program approaches, we sat down with the EMBA Program Director, Tomonori (Tom) Ito to get an overview of the Executive MBA program.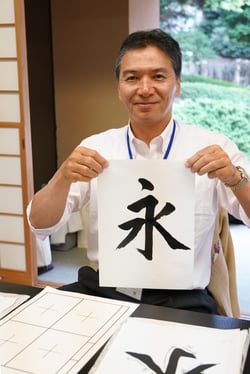 Marketing team: Can you tell us a little bit about how the EMBA program was created?
Professor Ito: The faculty, as a group, saw there was the demand for young executives to study management without disrupting their careers, and we thought that this demand would grow in the future, which is why we decided to create a new program.
Marketing team: So, you created the EMBA program from scratch. What was that like?
Professor Ito: It was very challenging at the beginning to fix the format. Fortunately, as our faculty is highly experienced in executive education, we knew what these executives were looking for and the skill set they required. So, we combined all of these things and, through brainstorming and planning meetings, designed the EMBA program.
We decided to include three Global Immersions in the curriculum, so that the students can witness with their own eyes what is happening at the forefront of management globally, so we chose India and Silicon Valley as the two locations. We knew we wanted to offer a very practical and application oriented program for the young executives, providing the most in the shortest time. Therefore, we made the foundation stage, where they study the basics of management theories, relatively short with ten courses (now eleven courses) over four months, and the application part, the mastery stage, about seven months long.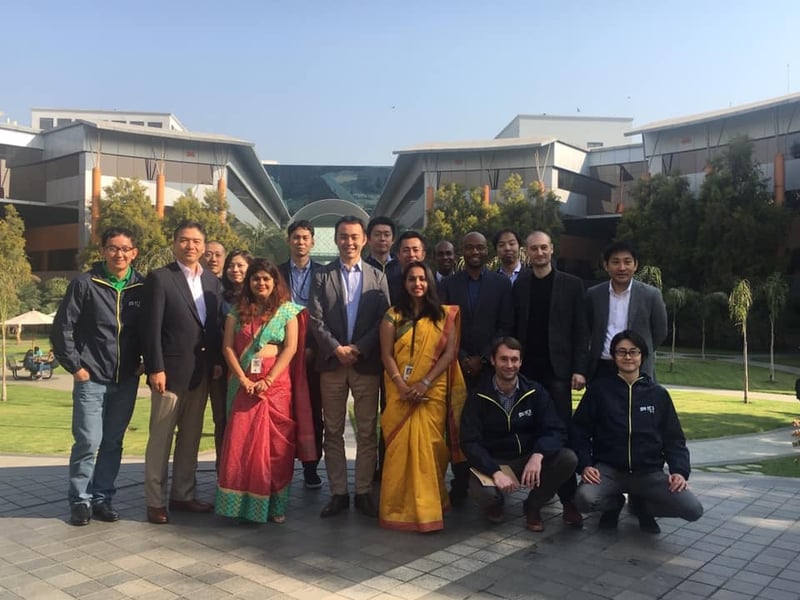 Marketing team: Wow, that was quite the process!
Professor Ito: Yes, and it has been a learning experience for the faculty too. We did not realize how difficult it would be for executive students to switch their mindset from work-mode to study-mode as we were only used to having full-time MBA students at ICS. So, the first batch of the EMBA students struggled along with us, as we gave them too many assignments. We took their feedback, and from the second year, we reduced the number of sessions and assignments, but we then gave students ample warning about the rigor of the program. We are continuously upgrading the program.
Marketing team: The first EMBA class graduated in August 2018. What were some of the most significant changes you saw in the graduates?
Professor Ito: They all had a good business background and understood management, but by the end of the year, they had really grown and developed as managers. The way they viewed the corporation totally changed. They learned how to look at their organization through the eyes of the CEO; to look at strategy, marketing, human resource deployment, financing, and everything else from the top of the organization holistically, not from below and from a sectoral viewpoint. This is a huge difference. This holistic point of view widens their horizons, so it is an exciting transformation that happens to the students, which is very interesting to witness.
Japanese students usually comprise about 50% of the class. Some didn't have a strong command of English at the start, but by the end of one year, they were completely fluent in English, and they no longer sigh away from arguing with their overseas cohorts. They had no difficulty engaging in business discussions and were making friends with people from different countries and backgrounds. A few of them even seemed like different people. They had become outgoing and confident.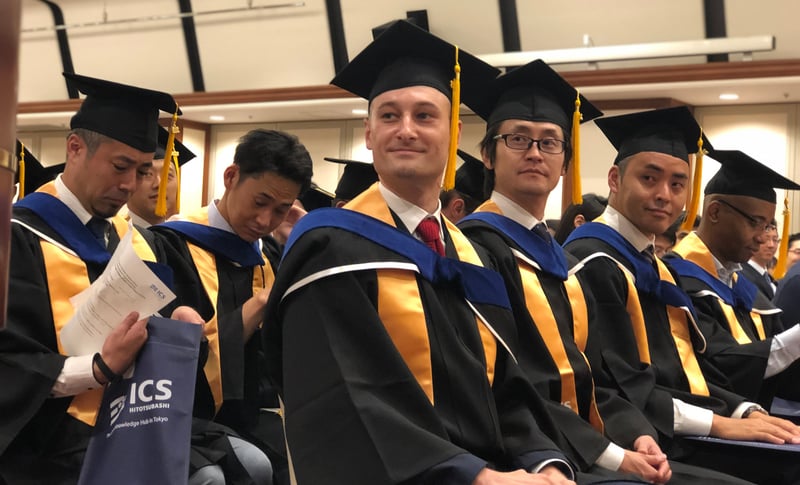 Marketing team: What about ROI? This is a question that we constantly get from candidates.
Professor Ito: During the Mastery Stage, students work on a capstone project designed to make a strategic proposal to solve a real issue their company is facing. Through the number of presentations they make to their cohort and to the faculty, the students brush up the proposals to a level which will be real value to their respective organizations. It is like getting free consulting service for the companies. We encourage all students to present their project to the CEO, chairman, or board of their company. Many of the proposals are truly value-added ones, which are evaluated highly by the executives. Thus, some students get promoted and/or get the chance to implement their capstone project in their organization. Also, throughout the Mastery Stage, students work closely with a faculty advisor. After graduation, alumni have told us that these advisors have become like life-long mentors to them. The ROI, in my view, is very high.
Marketing team: What kind of prospective students are you targeting for the EMBA program?
Professor Ito: We are looking for agents of change. Managers and executives who are motivated to drive innovation and change in their organizations, whether it is at a Japanese corporation, their family business, startup, or a multinational company. We seek to train and develop the next generation of leaders that will help Japan and Asia realize its full potential.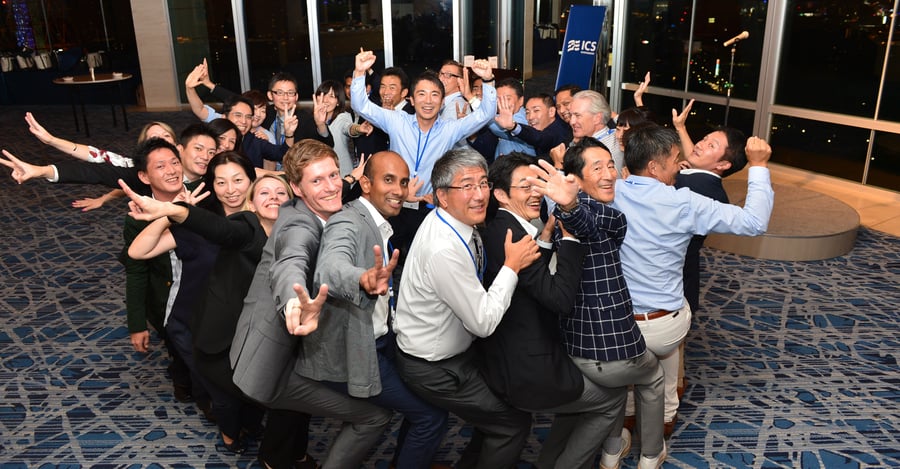 Marketing team: So, mostly international and Japanese executives that live in Japan?
Professor Ito: Not necessarily, every year, we have at least one student participating from overseas who commutes to Tokyo to join the classes. The EMBA program was designed in a way that as long as students can come to Tokyo once a month, they can go through the program. This year, we have one commuting from Taipei and another one from Seoul. So, the network students gain extends beyond Japan.
Marketing team: Speaking about networks, what would you like to share with candidates about Hitotsubashi ICS's networks?
Professor Ito: Well, all our faculty members have very strong ties to the business community in Tokyo. In fact, about 40% of the program sessions are taught by industry leaders. Also, we intentionally keep the classes small so students can truly interact with these industry leaders. Our student-faculty ratio is unmatchable, almost one-to-one.
Furthermore, Hitotsubashi ICS is the only business school in Japan that is part of the Global Network for Advance Management (GNAM), a network of 30+ top business schools across the world. Our students get to interact with those students during the annual Global Network Week. So, the program is based in Tokyo, but our EMBA program is truly global.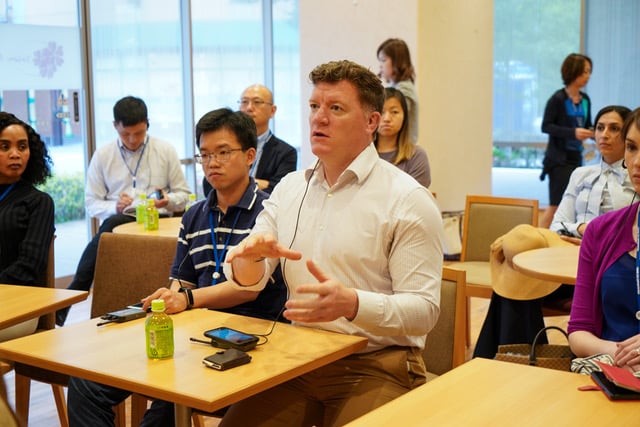 Marketing team: What sets the Hitotsubashi ICS EMBA program apart from other programs?
Professor Ito: Several things:
We teach management theories and practices not only from the US, but also from Japan, highlighting the strengths and weaknesses of each framework and cherry-picking the best practices of each.
The unmatchable student-faculty ratio of almost one to one.
We give students the skill set to switch their mindset from short-term thinking to long-term. In a country where corporations devise strategies for the next 100 years, this is essential.
Three global immersions – each with a different focus and aim and a truly diverse class in each cohort.
The format itself, which focuses on practicality. All the Core Courses emphasize implementation challenges and best practices. The real-business application in the Capstone Project and the peer and expert feedback in the Mastery Forum Sessions.
Marketing Team:
Thank you very much for your time and your insights. The second and final deadline for joining this year's EMBA class is April 2nd. Check out the application requirements here or start your online application now!