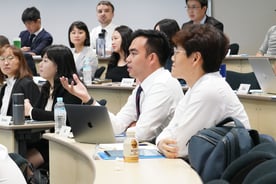 Al, who just graduated from the MBA Class of 2019 this past August, shared his year-long experience as an MBA student with us in this blog post. Six months of his MBA life has been shifted online due to COVID-19, but what did he learn from the year he spent at Hitotsubashi ICS?
* This entry was written on Sept 30 2020 by the author.
The past one year has been amazing. Like what Ariana Grande always sings in her Thank you next hit, I do feel the same. Like her, I've got so much love, patience, learned from the pain and I turned out amazing. I have officially graduated from Hitotsubashi ICS on 22 August. While I am now counting hours to go back to work, I would like to share key takeaways that I have learned from this experience.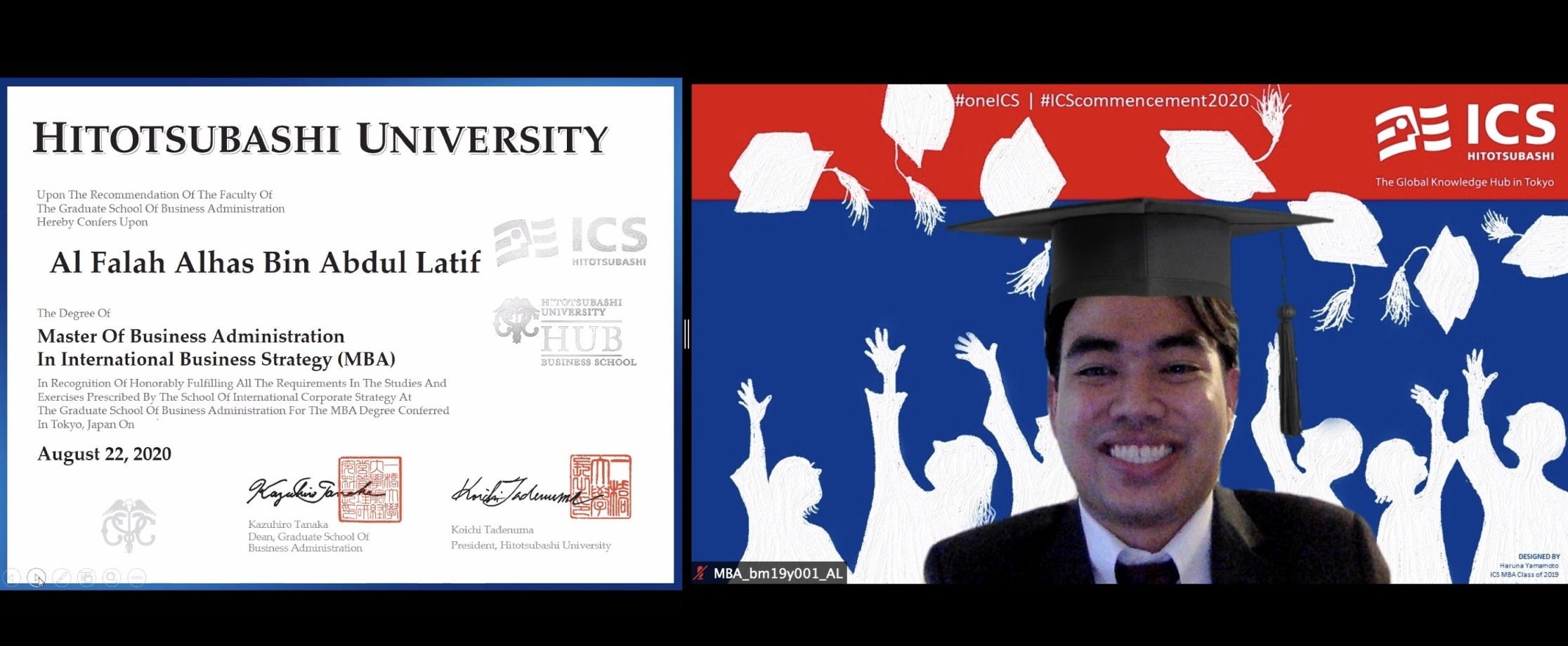 Worldview & purpose
I still remember coming into the program unsure about the path I want to take in the later stage of my life. While I have rough idea of how I see myself in 5, 10 or 20 years to come but I didn't really feel convicted to it. The past 1 year has provided me with ample opportunity to reflect and redefine things that matter the most to me. I got to know myself on a deeper level and identified my personal values (personal compass) that I hope will be the guiding principles in any decisions that I will be making in the future. I became aware of my personal worldview and purpose. If before I was too consumed with the idea of life goals, I realised setting life goals is like setting a coordinate on Waze / Google map. It will take you to the destination regardless how do you feel about it. The training taught me about finding the purpose as a tool to enjoy the journey (self-fulfillment).
Growth mindset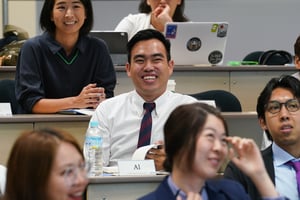 While this may sound cliche, I have to say this is the biggest learning of the year. It never came to my imagination that I will be reading more than 50 cases in the past 1 year and yes I did that (woww majime まじめ and i got an award for that.lol). Being open to new ideas and future challenges would require a growing mindset that would not be limiting my potential. I would love to bring this back to my personal and professional life. To always find new ways to approach things and be open to feedback. I also learned the value to see people in multi-dimensions. That way I would be able to empathise with people more in the journey to become a wise leader.
Relationship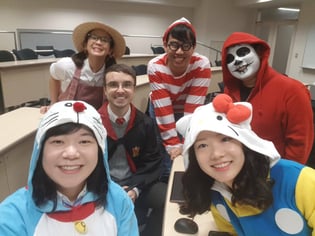 Hitotsubashi ICS stays true to its Premium, Boutique and Be spoke tag line. Being in a small cohort of 46 people, we bonded well. We were able to form a support system to support one another especially during this trying time of COVID19. While not all were able to smoothly transition to online learning, our interaction and support system were not restricted. Personally, I have come to embrace digital setting very well. Working from home for 6 months unveils different working style which makes me more versatile. The whole experience makes me to explore more creative ways to connect with people around me. I co-organise with fellow colleagues several online social activities as a way to check on each other. It redefines physical boundaries and ways to connect with people who matter to me.
Diversity and inclusion
One year in Japan definitely has taught me to become a global citizen who celebrates diversity and inclusion. Especially Japan which is known for its homogenous society. I aspire to serve my team as an excellent collaborator able to articulate views and feedback professionally and gracefully, and act as a bridge to connect with people from diverse settings and backgrounds.
Now with fresh mind and spirit, I will resume working with PETRONAS; serving my nation (Amanah) before taking bigger challenge in the society. Otsukaresamedeshita!! Thank you next.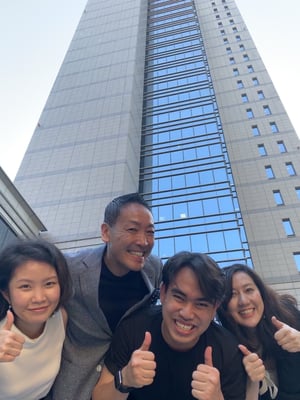 Al is originally from Malaysia and after completing his engineering degree at The University of New South Wales in Australia, he worked for oil and gas company and enrolled at Hitotsubashi ICS with YLP scholarship in 2019.