In January, Hitotsubashi ICS launched a new course titled "Japanese Business and Economy 2: Practicum" (JBE 2), as a response to the MBA students' requests for learning and speaking practical business Japanese to help them thrive in a Japanese professional environment.
This is the first course in the history of Hitotsubashi ICS to be conducted entirely in Japanese. JBE 2 help students to prepare to perform well in a Japanese-speaking business environment. The ultimate goal is to aid their job search in Japan.
Module 1: Japanese Business Environment Training
The 3-module course was carefully designed by faculty and the Career Services office to integrate feedback from the students. Module 1 prepares students to perform well in a Japanese-speaking business environment. In the introductory sessions, students learn about the cultural background of unique Japanese business practices. Handling business cards, understanding seating arrangements in a meeting room, taking off your coat, and bowing are all subtle but important aspects of Japanese business culture.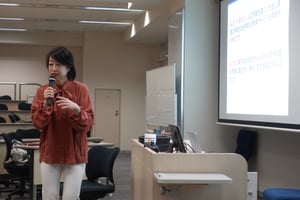 Following the introductory sessions, students learn important business Japanese vocabulary/expressions. As a practicum session, they also prepare their Japanese CVs and undergo mock interviews with real-world HR managers in Japanese. The feedback and insight from the HR managers is extremely helpful to the students.
Students also hone their presentation skills in Japanese. Speaking confidently and delivering one's messages effectively to the audience in a different language require practice. They learn and practice commonly-used Japanese presentation phrases and improve their Japanese through feedback from their peers and instructors.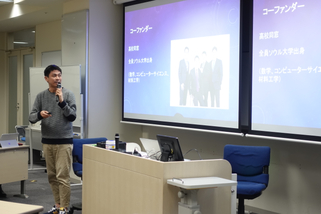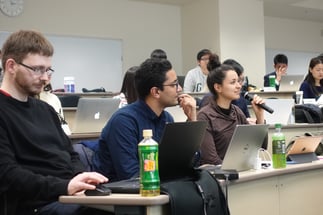 Module 2: Japanese MBA Cases
In Module 2, Hitotsubashi ICS professors and students discuss MBA cases in Japanese, covering all of the MBA essential topics including Service Management, Corporate Finance, Human Resource Management, Accounting, and Strategy. Module 2 applies action-based learning in which the students utilizing frameworks they have learned in their main MBA courses.
This term, Modules 1 and 2 were successfully completed by the end of February. Due to Covid-19, Module 2 was conducted online in consideration of everyone's health and safety. Students actively discussed the cases and exchanged opinions in Japanese. Through the cases, students gained a deeper understanding of global and Japanese businesses.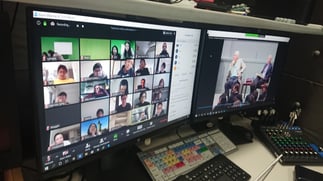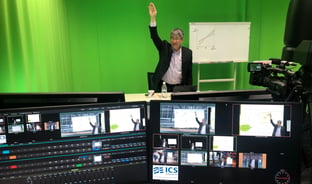 Module 3: Internship at a Japanese Company
The third and final component of JBE 2 is a 1-week internship at a Japanese company, which is scheduled for March 23 - 27, but also canceled due to Covid-19. Students were to spend the week in Tokushima prefecture working on various consulting projects. This final component of JBE 2 was crucial for students as it provides an environment to utilize all the knowledge and skills that they have learned in Modules 1 and 2.
Read more about Hitotsubashi ICS MBA students' internship placements in Japan here.