I first regained awareness of how much time had passed since we first embarked on our MBA journey when I noticed an extra line flashing on the metro turnstile screen as I rushed through to catch my morning train. The message shown was the date, December 21st, and it took me a short moment to realize it was the day my three-months commuter pass was due to expire. This subtle tap on the shoulder served not just to remind me to top up my transport pass, but also that we would soon be one-quarter of the way through the academic year.
Like many of my cohorts, the MBA program at Hitotsubashi ICS represented my first time to undertake graduate studies, and I was unsure of what to expect. While Foundation Week filled in a lot of the gaps, for the most part, there were still many things I had to learn as I proceeded clumsily through the first few weeks of class, barely managing to fit in finishing assignments between visiting wards to complete registration documents. However, amidst the ambiguity of the situation I found myself in, there was also an undeniably nostalgic, ever-present warmth rekindling within; the adventurous mixture of excitement, curiosity, and challenge one encounters whenever embarking on a new chapter in life, that fuels one to give it all they have and get the most out of a once-in-a-lifetime opportunity. With this newfound sense of purpose, I decided to run for a position in the student board and was nominated the YLP representative for our year.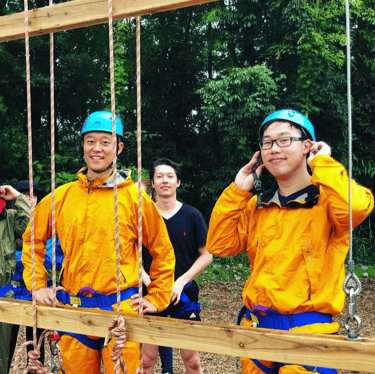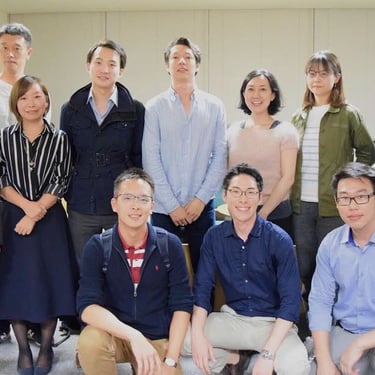 As our workload as students intensified towards the end of Term 1 (1), so did our roles as student board members. I recall how the Auction Day – a traditionally student-run event where participants offer items and experiences up for bid, with all proceeds going towards the student funds for the entire year – was slated to happen less than four weeks after our board appointments. After getting together with our second-year representatives and laying out what needed to be done, I concluded that it was not going to be an easy task. Juggling academics and organization of such an important event was like accepting a difficult side quest when you were already struggling on the main story in an RPG game. The big difference, however, was that from the very beginning we were working with a well-balanced, highly skilled party, and a guild eager to assist us on our quest. With the cooperation of fellow students and the guidance of supportive staff and faculty members, our Auction Day turned out to be nothing short of an incredible success for everyone involved. In retrospect, it provided a precious chance for us to express a little more of ourselves and who we were through what we offered and what we bid for, and to learn who shared similar interests and values, thus acting as a vehicle to bring us closer to each other.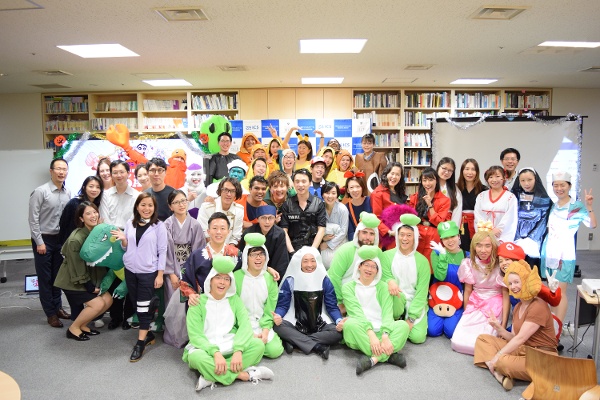 There was no respite between Term 1 (1) and Term 1 (2); after completing an intensive, two-day Presentation Skills course immediately following our final exams, we dove straight into the second half of the first term. To our surprise, many found this latter half to be less stressful than the former. Perhaps it was because we have gotten used to the workload; perhaps we were doing better at managing our time; or maybe it was because we had become more adept at analyzing cases, we found more time for ourselves to appreciate Japan and its rich culture, attend networking events and seminars on our interests outside of class, as well as properly rest up and take better care of our health. Like Term 1 (1), this schedule continued for the next six weeks, and then before we knew it, our final exams were upon us.
December 20th was the last day of classes. Submitting my exam paper shortly before the due time, I let out a long sigh of relief as I sank into an empty seat in the open area outside our classroom. For the next few minutes, I sat in silence with my eyes closed, allowing time for my exhausted mind to catch up with the moment. The first term was indeed over. Soon we would all be on our way enjoying our end of term gathering. I would turn off my alarm clock that night and get the best sleep I would have had in a long while.
Then the metro turnstile screen flashed afresh into my mind, reminding me that we were already a quarter of the way through our program. Doubts and questions formed inside my head. What had I accomplished in this time that would propel me towards my current goal? How confident was I in putting the things I had learned so far into practice? What could I have done differently to have achieved a better outcome on something I was unsatisfied with?
The answers to those questions came naturally as soon as they were asked. I had joined open seminars, joint sessions, and networking events, connecting with guests, company representatives, and businesspeople. I had sought out and discussed opportunities and guidance regarding future employment with faculty members and career services, aligning and enriching, systematically establishing understanding of myself, my skills, and my ambitions vis-a-vis potential job opportunities. Moreover, I had been able to apply my knowledge in casual discussions with friends and colleges involved in businesses and related fields of expertise, linking reasons to theories and frameworks I had newly acquired. My analytical skills and insights were perhaps still relatively unperceptive and unpolished, but the learning process is an unending road, and I am still early on my journey.
Oh - and of course – it was time to top up my commuter pass. I decided to do that first thing back from the winter break, so the next time I saw the same message flash, I would be nearing the halfway point through my MBA, marking another milestone in my journey.