Starting the Master of Advanced Management (MAM) program at Yale School of Management after my MBA was among the most adventurous decisions I have made, not only because it was a costly choice, but also because it pushed me out of my comfort zone, knowing that Hitotsubashi ICS and Yale SOM are very different environments. As a graduate of Hitotsubashi ICS, class of 2017, and MAM, class of 2019, my memory is still fresh enough to share the highlights of both programs and the differences between them.
My MBA Journey
When I targeted Japan as the location for my MBA degree, Hitotsubashi ICS was the most prominent option for its well-developed curriculum, affordable tuition fees, and generous financial aid for international students. After this first year, I realized that Hitotsubashi ICS offered even more than I had expected. Let me share the highlights with you.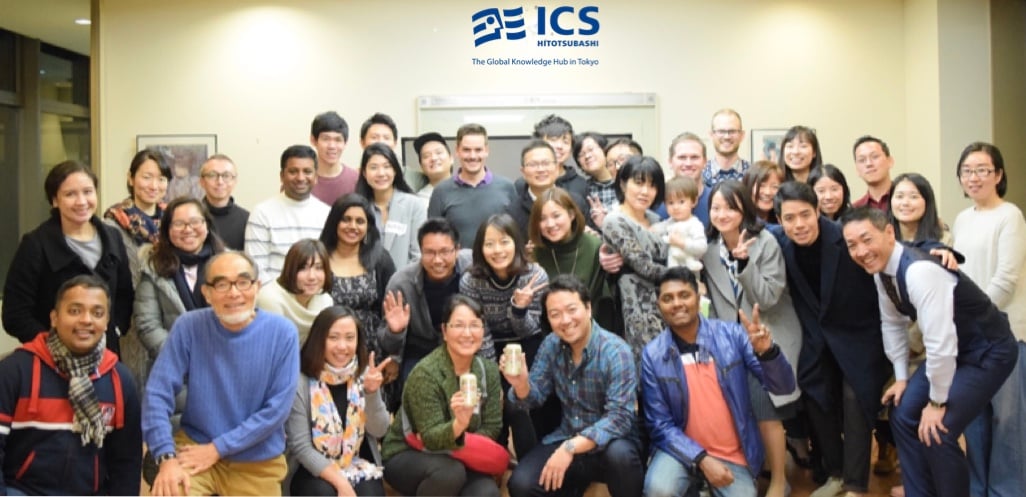 GNP with UBC Sauder Business School
As part of our curricula, we had the Global Network Project , a three-month consulting project with UBC Sauder Business School (Vancouver), where half of each team were Hitotsubashi ICS students and the other half were UBC students. To equip us with the necessary skills to handle international teams, Hitotsubashi ICS integrated all the courses in Term 1 from Marketing and Corporate Finance to Organizational Behavior (OB). The courses' content and timelines were designed in such a way that we could learn the theoretical concepts in class and then practice them in real time on our project. Sessions on how to deal with virtual global teams, negotiation, and team conflict resolution were conducted not long before we actually faced these issues. This helped us to learn, and more importantly, remember these concepts, which might have otherwise quickly faded after the final exams.
After a long (immersion) week of hard work in Tokyo, we had a lot of conflicts, but thanks to the OB classes, we handled them well and remained great friends afterwards. (I have just returned from a trip to Vancouver, where I got free beer from my UBC teammates, so I am pretty firm on this point.)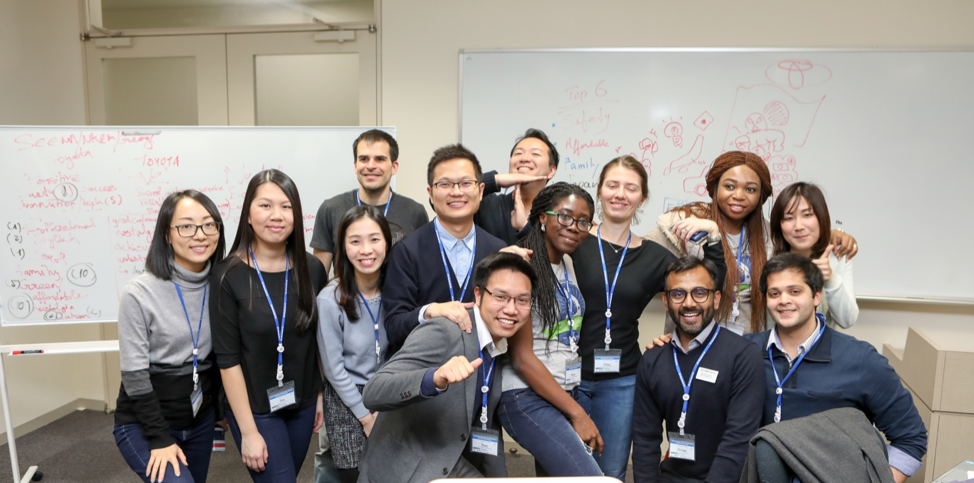 Global Network Week - GNW
As a member of GNAM, another resource from Hitotsubashi ICS is GNW. Hitotsubashi ICS allows its MBA students to explore one of GNAM's partner schools once a year. I cheerfully grabbed this opportunity to learn about technology advancement at Renmin University in Beijing, the city that I had always longed to visit, while my friends travelled to more exotic locales such as South Africa or Nigeria. Besides enjoying a new city and a new culture, I interacted with my counterparts from all over the world, which was very helpful for my growth and learning.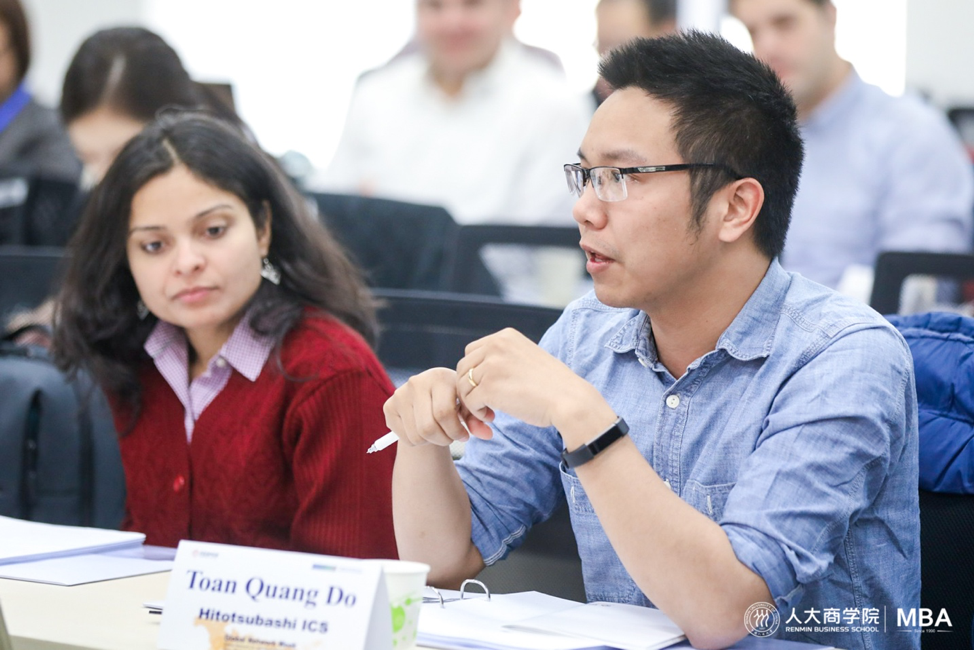 Friendships at Hitotsubashi ICS
After almost 20 years since its inception, Hitotsubashi ICS remains a small program with 40-50 students. It comes with concerns about fewer electives, a smaller network, or less diversity, but I did enjoy the small class because everyone knows everyone and there is a high chance that you will end up on the same team with each student in at least one course throughout the year. So instead of knowing 400 names in bigger programs, we know 40-50 "3D" people with their stories, backgrounds, and aspirations.
The academically rigorous curriculum at Hitotsubashi ICS also served as a catalyst to glue us together. From hardship comes real friendship, and we are grateful for that.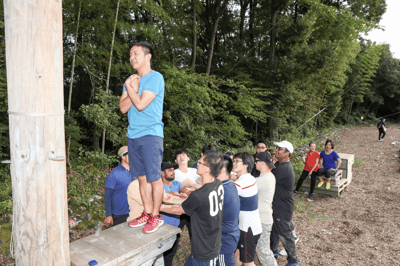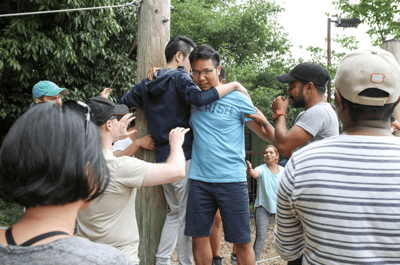 Master of Advanced Management (MAM)
Looking for job is a full-time job
Yale SOM is a totally different experience. While the academic requirements are much less intense than Hitotsubashi ICS, the job search is another story. From day 1, our classes are interwoven with networking events or company visits where potential employers come to Yale to pitch their businesses and job openings to attract talent. The Career Development Office (CDO) worked hard to help match students to their dream jobs and to walk us through the recruitment process from preparing our "stories" and pitches to mock interviews. "Looking for job is a full-time job" has been our motto.
Yale has great resources
One of the perks of being at Yale is that I have full access to its resources from its alumni network, and world-class faculty to its clubs and affiliates. There are even free facilities for students to relax and restore our endurance with yoga classes, meditation sessions, gym, and metal healthcare services, things that most Asians like me still make light of. We also have free access to most popular business publications, industry reports, and 13 libraries around the campus if we want to do research.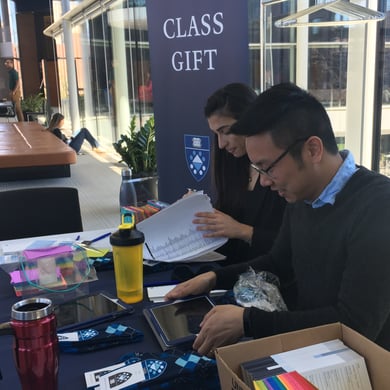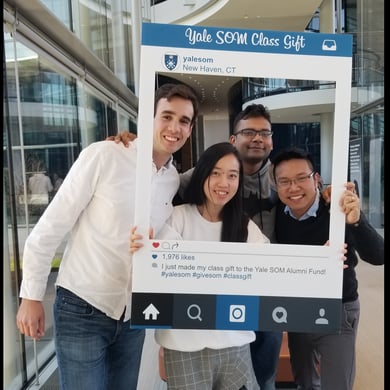 Being in the large program at Yale SOM means that I cannot expect to have close and truly meaningful relationships with all the students and faculty as I did at Hitotsubashi ICS, but the gigantic student body has given me the chance to learn from diverse opinions. I consider this resource even more important than all the libraries and business reports combined.
All in all, the two are very distinctive programs, so they complement each other in the best possible way, fulfilling my post-graduate experience. I am happy with the choices that I made with both Hitotsubashi ICS and Yale SOM.