The job search results of the August 2019 graduates from Hitotsubashi ICS are just in. We sat down with Kazue Sasaki, the career services director, who shared with us the preliminary results of those graduating last summer, who have already started the next stage of their career in Japan.
Of the graduates, who were seeking a job in Japan, 94% have successfully found one. Amongst them, only one worked in Japan before starting his MBA at Hitotsubashi ICS, and after graduating, he decided to continue to develop his global career in Japan because of the numerous opportunities he found.
The other graduates came from around the world to attend Hitotsubashi ICS and then decided to stay and work upon completion of the MBA program. I believe that they can utilize the regional expertise and knowledge they gained through our MBA program and grow into very unique global business leaders.
Diversity in Industries and Fields
The diversity of the industries and fields of their employers reflect the diversity of the students at Hitotsubashi ICS: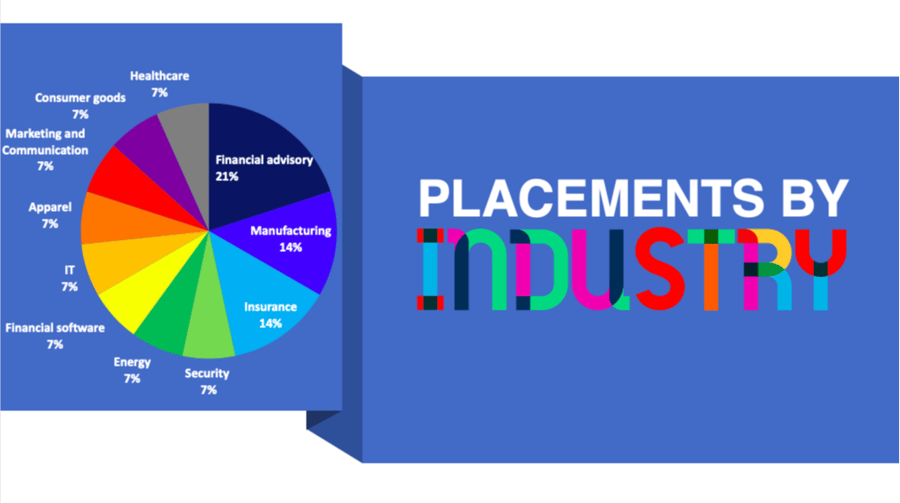 Employer Company Sizes
The size of the employers' ranges from a small start-up company to multinational corporations. In terms of the nationality of these 15 companies, 7 are Japanese and 8 are international/multinational corporations.
The Need for Innovation In Japan
You may want to ask these graduates what the source of their motivation is for them to work in Japan as international professionals. Of course, each has a different answer, but I see what they have in common: they view Japan as a place that needs to reform drastically through innovative ideas and technologies for business to deal with the declining birthrate and aging population, and they want to be the change makers that implement the reforms and have an impact on the society. I also have to mention their deep respect of Japanese culture and their passion to work as a bridge between Japan and the world.
How Hitotsubashi ICS Helps You Become an International Business Leader
There is no doubt that enhancing cultural diversification in the workplace is imperative for business entities in Japan who want to compete globally. They come to Hitotsubashi ICS because we are known for producing future international business leaders with expertise in Japan. Many of our graduates are now playing important roles in helping Japanese society gain diversity, which is recognized globally as the source of creativity and innovation.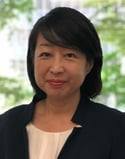 Before joining Hitotsubashi ICS as the Career Services Director, Kazue Sasaki spent over 20 years in marketing and project management. She was the marketing director of the Consumer Division of Citibank Japan and as the head of a business unit, was in charge of hiring and managing employees.
She holds a BA in French Literature from Ochanomizu University and an MBA from Columbia University and a Japanese national license of Career Consultant.