Last month, we had the chance to interview alumna, Anna Lemeshkina, who shared with us her MBA journey, the impact it had in both professional and personal level, and the skills that were and still are key to her successful career development in marketing.
Please briefly introduce yourself?
Hi, my name is Anna, and I am from Uzbekistan. I majored in International Economic Relations and studied Japanese as my second foreign language as I was pretty much interested in Japan, its culture, history, and economic success after World War II. I came to Japan as an exchange student to study the small and medium size business. That was a truly unique experience for me because, even though I had studied Japanese, I could not really understand any of it when I first came to Tokyo.
Now I call Tokyo my second home as I have spent more than five years here.
Why did you decide to do your MBA at Hitotsubashi ICS?
I found out about the Hitotsubashi ICS MBA program while I was studying in Kunitachi Campus of Hitotsubashi University. I visited the Open Campus day, and I think that was the day that defined my future. I never thought of doing MBA in Japan, as Japan is not particularly known for good MBA programs, however, after seeing the campus, meeting alumni, professors and hearing Takeuchi-san's (Hitotsubashi ICS Dean at that time) speech, I made the decision on the spot to study in Hitotsubashi ICS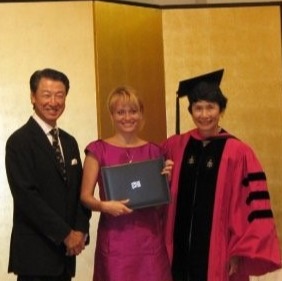 So, would you say Professor Takeuchi is kind of a mentor?
Up to this day, I think Professor Takeuchi is one of the most influential people in my life. I admire him and would like to be like him in many aspects.
I think I could call him a mentor because he has influenced my life significantly and up to this day, for significant professional moves/decisions, I do consult him.
Aside from Professor Takeuchi's speech, was there anything else that prompted you to apply?
Yes. The program curriculum was quite exciting, and there were alumni and students at Open Campus sharing their experience about life at ICS, how ICS stands for "I Cannot Sleep," and all of those beauties of the ICS life. Also, I just felt like I wanted to be a part of that, and even at that very early moment, I already felt part of that community. It was one of those times when you walk into a place that feels like home, although you are entirely in a foreign place.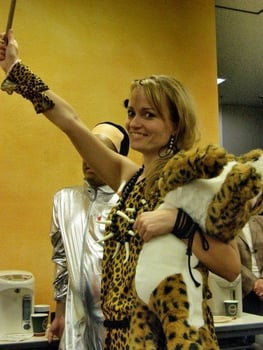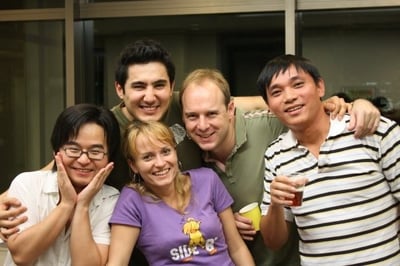 After your time at Hitotsubashi ICS, what opportunities excited you the most?
When I was about to graduate, I learned that Uniqlo was expanding to Russia. They were opening stores in Moscow and were looking for managers to set up the business and run the stores.

At Hitotsubashi ICS, I realized that I wanted to dedicate my life to marketing; it was where I saw my professional future. However, at Uniqlo, you cannot join the marketing team unless you have previous marketing experience in the industry. If you don't have that, and I didn't, you need to learn the basics of the business first. It was a tough call – from one side I had to put aside my marketing career aspirations for a while and learn to run the store, from another – I was extremely excited about the challenges ahead, and so, I was hired as a store operations manager.

Being a store manager, you are entitled with huge responsibilities over people, the product and the store itself. At the same time, you have to be able to find the joy and the learning of doing really simple things, like tidying the store at the end of the day and greeting customers in the morning.

It was quite an exciting journey, and the part of it about bringing the "Japanese customer service culture" to Russia was especially interesting. The company's target was to open a store in Moscow, bringing the best of Japan to the new market, where the culture is entirely different. So, my role was to be the ambassador of Japanese culture. Which was a pretty defining concept for me, as Hitotsubashi means one bridge, and I was to be the bridge between Japan and Russia.

I spent a couple of months in Japan first, working in a store. Then my colleagues and I moved to Moscow to start working on the store opening plan.
What has been the biggest challenge you have faced in your career?
For the opening of the first store in Moscow, we hired 200 full-time staff, quite a number. We had to work with them and educate them to make sure that both the business and customer standards match those in Japan.

If you have ever been to Russia or Europe, you might know that customer service there is quite different. So, I would say that the biggest challenge I've had was how to make these 200 people understand and relate to the Japanese customer service culture. We didn't want to create an artificial environment in the store in which the service doesn't feel sincere, but instead, we wanted to create an atmosphere in which Japanese customer service came naturally, so this mindset had to be truly embedded into both hearts and minds of Uniqlo store personnel.

The store opening was extremely successful. More than two thousand people lined up to enter, it was all over the media, and customers appreciated the authenticity of the store and its high service standards. Looking back, I think that it all worked because we tried to be open and involve store staff into the process of creating rules instead of imposing rules on them. We worked as one team, and though not everything was perfect, we were honest in our attempt to build the best store in Moscow with exceptional service standards, which in the end worked out quite well.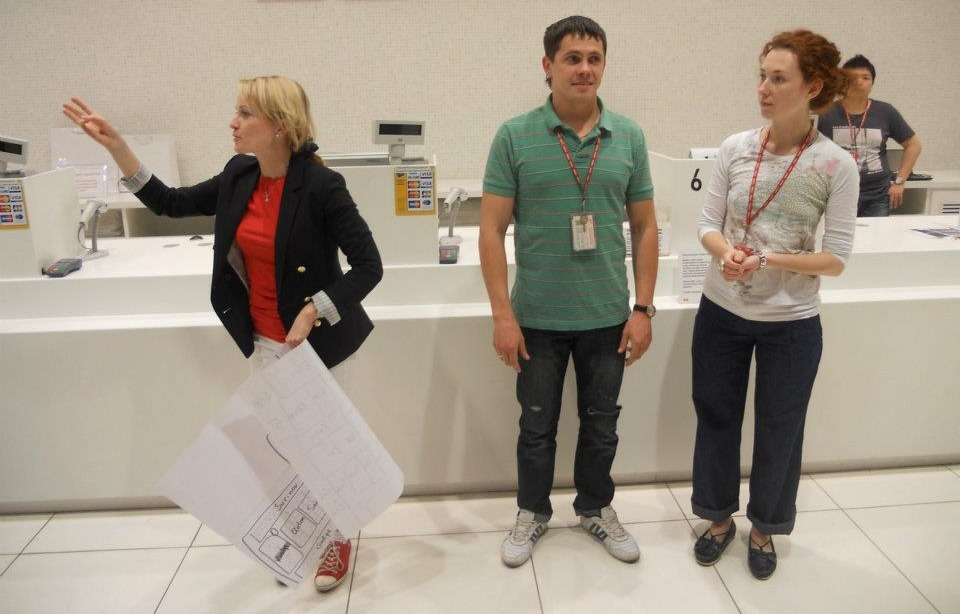 So now that you reflect on your career, how do you see that moment when you decided to put aside your marketing career aspirations and accept a position of a store manager?
As I mentioned before, that was not an easy decision to make at that time, but looking back, I can connect the dots. It turned out to be the best gift I gave myself – the luxury of working directly with the consumer. This experience has been and still is one of the most valuable assets that I carried with me along my career path. Now with about eight years of marketing experience, I can be sure of that I could not be there where I am now without this treasure field experience, and this is only the beginning.
From your time at Hitotsubashi ICS, what skills, tools, or knowledge do you think were central to your success?
When I think about the knowledge I gained at Hitotsubashi ICS and how it has helped me throughout my career, I guess not so much of the hard skills, which of course are also important and were taught extremely well, but more of the soft ones.

The school was a great place to learn how to successfully live and work in modern "flat world," how it is essential to be open-minded and flexible, always passionate and always hungry, listening to your gut feeling and not underestimating the tacit knowledge. (For those who are not familiar with the term, tacit knowledge is something you accumulate through learning and experiences)

Nonaka-sensei's class on Knowledge Management was one of the highlights of my MBA experience. I believe that tacit knowledge and its application might be one of the critical things that differentiate Hitotsubashi ICS from the other MBA schools. In ICS significant focus is placed on the human and social aspects of doing business, on the cultural factors, on embracing the differences, trying to understand what is written between the lines, what is not explicitly said. I believe, when working in an international environment, these are the key things to know; otherwise, you will not succeed. You can do business, yes, but if the business part always comes over the human part, you will not get far.