As director of Hitotsubashi ICS Career Services, I take a lot of questions from prospective MBA candidates. Two of the most frequent are "Can I do any internships during my MBA in Japan?" and "Does Hitotsubashi ICS help me to find internships?" My answer to both is "Absolutely". Actually, Hitotsubashi ICS Career Services works hard to help students find good internship opportunities. We believe that internships are the best way to gain on-the-ground knowledge/experience and to strengthen a CV before the post-MBA job search.
Hitotsubashi ICS offers one-year and two-year MBA programs. In the two-year program, the 2nd year is a fully customizable year. Students can choose to do a double degree at: IIMB, PKU, Renmin, SNU or Yale SOM, or to do a combination of things: exchange at one of our partner Business Schools, conduct independent research with our faculty, and/or do internships. See how the graduates of 2019 made the best use of this flexible program in the graphs below: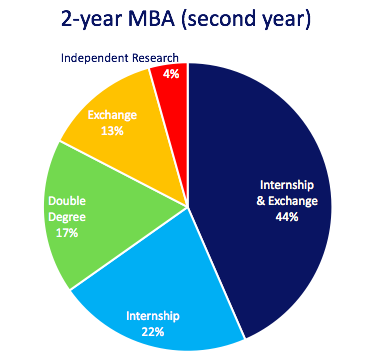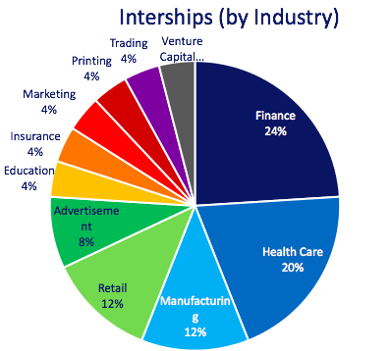 (graphs based on the 2nd year activities of 2-year MBA program 2019 graduates, just for indicative purposes, numbers vary from year to year).
To illustrate the range of internships that ICS students find in various sectors, I selected our 2019 graduates of the 2-year MBA program. Of the second-year students, 66% sought internships in Japan and all found and completed at least one internship. Of all the internships, 89% were introduced via the Hitotsubashi ICS network (Career Services, faculty, or alumni). Actually, the majority of these students interned with more than one company, 60% interning with two, and 13% with three companies.
44% - Did both internship and exchange
As you can see, the majority of the 2-year MBA students did internships before or after going on a 3-month exchange program. Some of them, interned at different companies while on the exchange program. What fulfilling 2nd years they designed!
22% - Focused on internships and other activities in Japan
They designed their 2nd year to spend more time in Japan for internship(s), job search, and learning Japanese.
17% - Pursued a double degree at one of our partner Business School
Used their 2nd year to join the double degree program and successfully earned another degree from ICS partner schools (IIMB, PKU, SNU and Yale SOM).
8% - Early graduating / job search in his/her home country (reflected in the 13% exchange)
Students graduated early to focus on job hunting in their home country, after completing a exchange program at partner business schools like, Darden and Yale SOM. Other business schools where our students did exchange are: Oxford, LBS, ESADE, Kellog, amongst others.
4% - Worked on a research project
Worked on a research project with faculty members during the second year, and will continue his academic career in the DBA program at ICS.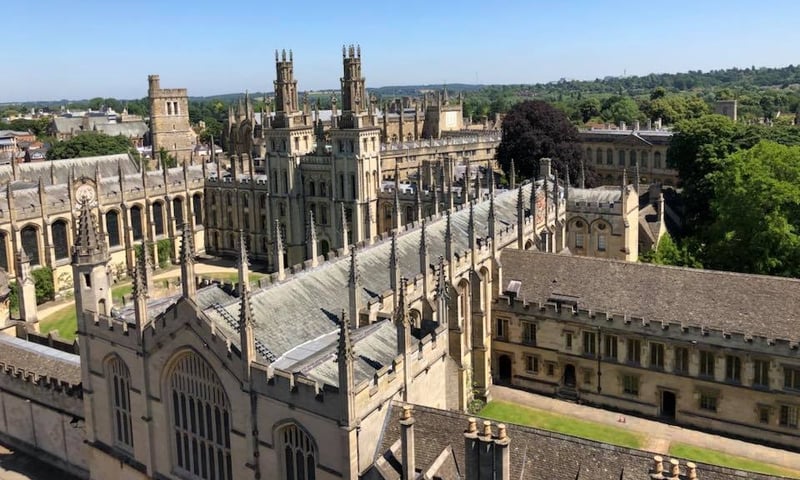 Photo: courtesy of Sean Valencia
Each of these students designed their own unique MBA experience to meet their needs and goals. In every incoming class at Hitotsubashi ICS, several students are considering a career transition in terms of function, industry, location, or any combo of these. The internship is critical for these "career switchers" to make the transition they desire.
First, internships allow students to test their aptitude for new functions, in new industries, or in new working environments. In some cases, this "test drive" helps them to realize that a certain career path is NOT for them. What incredibly valuable and timely information! Second, internships help students to get a head-start on the knowledge and experience required for their desired work role. Third, the internship provides students the chance to build a network in their chosen field and/or location.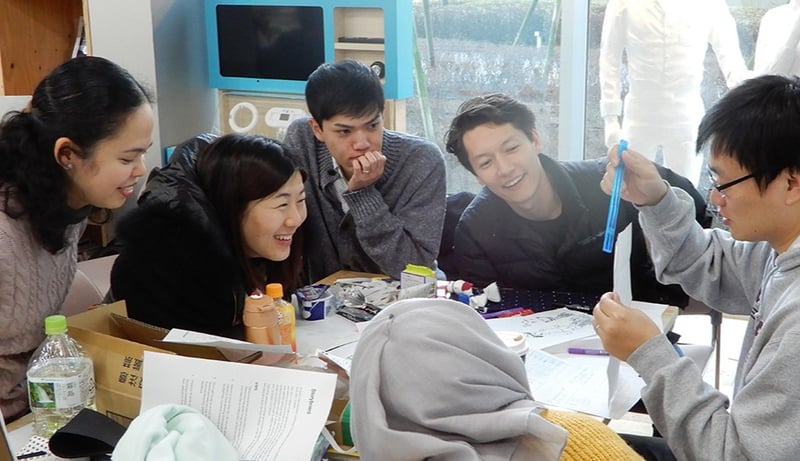 I especially want to emphasize the importance of internships in Japan for non-Japanese students who want to start career in Japan. They learn about the unique Japanese business culture and practices as well as use their language skills. Also, our records show that, during the hiring process, many Japanese employers prioritize students who did internships in Japan.
In closing, I would like to say that an "MBA internship" is a quite new concept for many Japanese employers. "Internship" has traditionally had a very different meaning in Japan than it has in other countries. It is regarded as a company information program designed for undergrad students. There aren't many companies offering "real" intern positions for MBA students to learn and gain experience. Therefore, Career Services at Hitotsubashi ICS has had to work closely with employers to get them to understand the benefit of offering intern positions for MBA students. After some years, we have developed numerous relationships with corporations who now "get it". If you are considering doing your MBA in Japan and want to intern in Japan, it is critical to choose a school with solid connections to good employers who hire their MBA interns. This is just one of many reasons to choose Hitotsubashi ICS for your MBA experience.