These are the books Professor Jin Suk Park recommends you to read during this quarantine!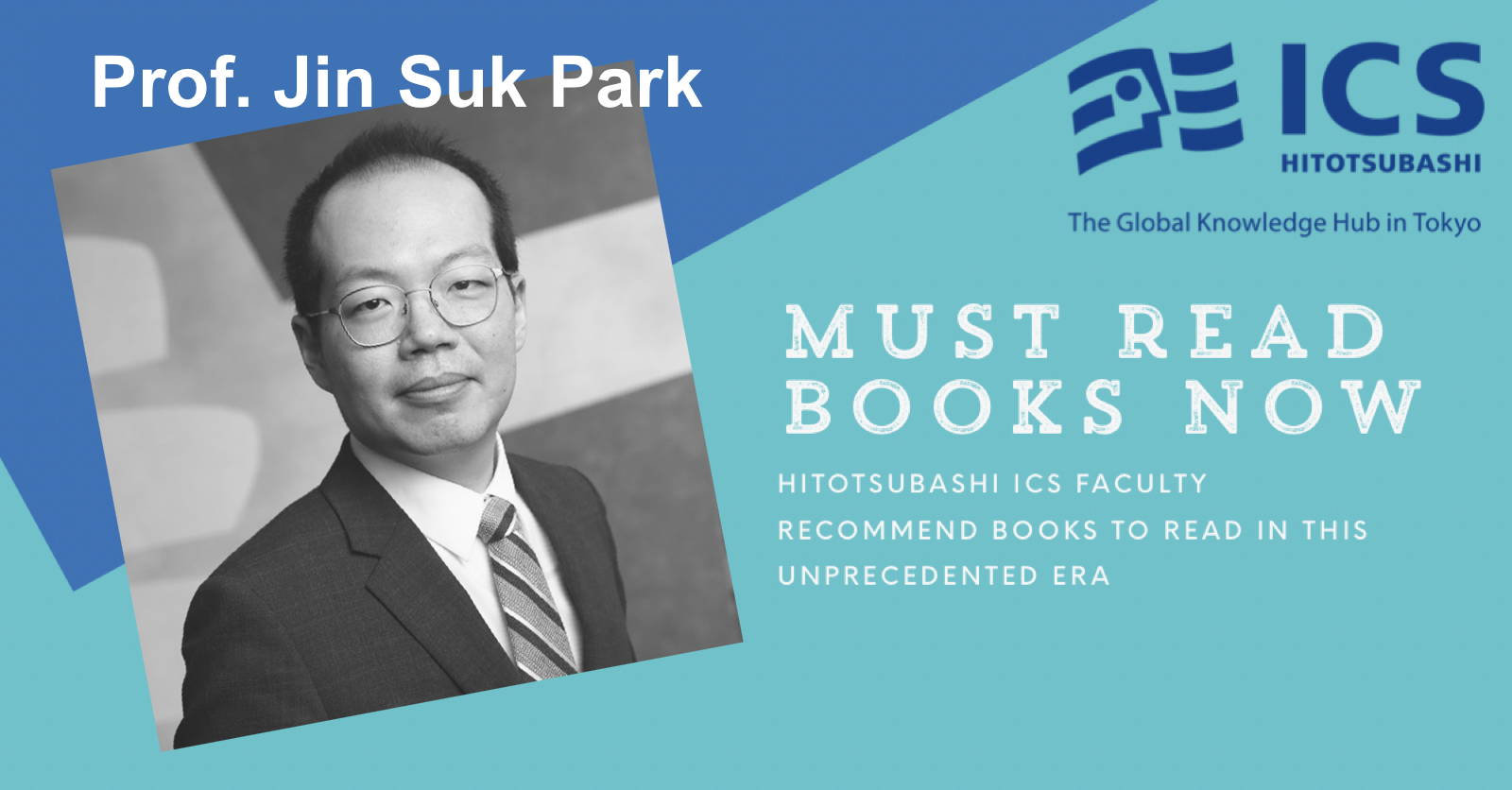 1. The Signal and the Noise, Nate Silver
Among the flood of information out there, you may get some clues about how to make it work for you by reading this book. Easy and fun to read, but still based on the science of statistics, economics, and psychology.

2. Demian, Hermann Hesse



This masterpiece by Hermann Hesse is the all-time number one of my life. I have learned the importance of thinking about the existence of myself in a social value system. A fiction inspired by a spiritual world of Carl Gustav Jung.





3. Your body language may shape who you are (Ted Talk), Amy Cuddy

If you haven't watched it, you will be surprised at how perfectly the speaker balanced the three pillars of persuasion: ethos, logos, and pathos. And, you will be surprised again by what discourse actually followed after this big talk.

Enjoy reading!
About Professor Jin Suk Park:
Before joining the Graduate School of International Corporate Strategy (ICS) at Hitotsubashi University in March 2017, Jin Suk (Jin) Park taught diverse management courses at University of Hawaii at Manoa. He obtained his BA (Psychology) degree from Seoul National University in Korea. He also studied in the U.S. while receiving his MA (Human Resource Management) at the University of Minnesota and PhD (International Management) at the University of Hawaii. This background has supported the interdisciplinary nature of his research.
Jin Suk Park research emphasizes the connections between micro- and macro-level organizational behavior studies. His doctoral dissertation, "Reputation Incongruence and Preference of Stakeholders", investigates the behavior of individuals in workplaces under system-level conditions. In this paper, individual-level decision-making theories were employed widely to test organizational level phenomena. His special areas of interest include organizational identity, organizational reputation, and work ethics. He has published his research in the Technology Analysis & Strategic Management, and Personnel Review.
Jin Suk Park teaching philosophy is aligned with his interdisciplinary approach. While studying and teaching at various higher educational institutions, he has experienced diverse, multi-cultural settings like Hitotsubashi ICS. Such settings allow him to incorporate different areas not only in terms of academic disciplines but also of cultural features. Moreover, he is eager to implement digital and online contents like Global Virtual Teams into classrooms by cooperating with partner programs in the global network. His current research plan focuses on the following five topics: (a) eSport industry and related challenges; (b) product level identity and creativity of development team; (c) workplace stigma of non-drinkers; (d) knowledge transfer and turnover of host country nationals; (e) empirical study on organizational identity gap.