These are the books Professor Takashi Nawa recommends you to read during this quarantine!
Otto Scharmer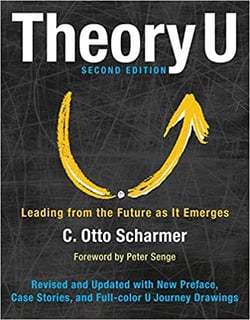 As the subtitle goes, you can "lead from the future as it emerges" by practicing this spiritual experiences. Good guide toward the Zen and mindfulness world. It would give you mental energy to look beyond current turmoil under Covid-19 and think deeply about the substance of life, society and business.
Jonathan Hasket & Stian Westlake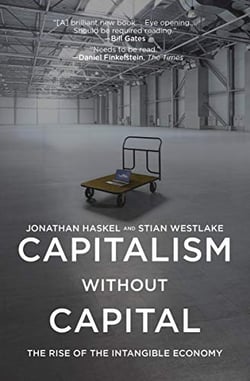 We are getting into the new capitalism where intangible assets would drive growth. Covid-19 would accelerate such paradigm change as it pushes forward three fundamental macro trends, which I call new "SDGs" (Sustainability, Digital and Globals).
Satya Nadella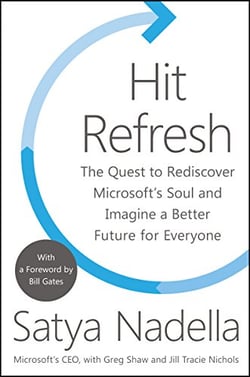 The tougher the challenge looks, the more important to stir up "growth mindset". Covid-19 might serve as a right opportunity to refresh ourselves as Satya did when he became CEO of Microsoft 6 years ago at its very difficult time.
Enjoy reading!
About Professor Takashi Nawa:
Takashi Nawa received his MBA from Harvard Business School (as a Baker Scholar), and Bachelor of Arts in Law and Political Science from the University of Tokyo.
Professor Nawa worked at McKinsey & Company for two decades. Most recently, as a Director of the firm, he serviced the manufacturing sector as Practice Leader for the Asia-Pacific Region, and the telecom, media, and high-tech sectors as Practice Leader of the Japan office. Prior to joining McKinsey, Professor Nawa worked at Mitsubishi Corporation for 11 years, spending four years in New York City. Professor Nawa currently serves Fast Retailing, Denso, Ajinomoto and NEC Capital Solutions as a board director, and is a senior advisor and consultant to a number of global companies. He is also the founder and CEO of Genesys Partners, Inc., Japan, a boutique change agent specializing in fundamental transformation and global growth.
Professor Nawa has published several books. One of his main publications, Familiarity Advantage, introduces a new growth strategy called the "Smart-Lean" model, and a dynamic organization model called the "Möbius" cycle. He also co-authored High Performing Manufacturers Sell Services with colleagues in McKinsey. One of his earlier publication, New Frontiers at Harvard Business School, is considered a tutorial book for MBA candidates. Professor Nawa has written articles for Diamond Harvard Business Review, and Nikkei Business on various topics, including IPR (Industry Process Restructuring), VCRAFT (Value Creation by Applying Financial Technology), and emerging business and alliance models.
Professor Nawa is currently involved in projects on emerging business models and regional collaboration across Asia. He is also organizing the CSV Forum, which brings together representatives of nearly 30 major Japanese companies to develop a next-generation CSV model from Japan for global markets.