These are the books Professor Shingo Oue recommends you to read during this quarantine or any time!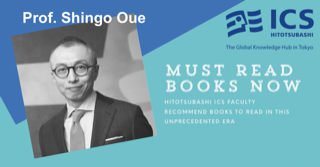 This masterpiece explains the psychological mechanisms of our brains and how our rational or irrational decisions are made in business and in daily lives.
As you read page after page, you are increasingly convinced that you should master Statistics to compensate for shortcomings of our conscious or unconscious thinking.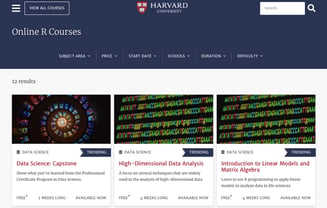 Reading books is good but another way to grasp this opportunity is to start learning on R, a most popular programming language in Data Science. Harvard University offers many free courses online for you to develop your skills.


Enjoy reading and learning !
About Professor Shingo Oue:
Shingo Oue received his BA in Business (Operations Research) and MA in Business from Hitotsubashi University, and MS in Statistics and PhD in Statistics from Carnegie-Mellon University. He became an Assistant Professor at Hitotsubashi University's Faculty of Commerce in 1995, and Associate Professor in 1999. He joined ICS as an Associate Professor in 2000.
Professor Oue's research concentrates on data science and consumer behaviors. His publications include Value Co-Creation on Open Innovation Platform: Agent-based Modelling on Behavioral Patterns of Customer, Corporation, and Regulator (with Y. Fujikawa and K. Nishiyama, 2016), Residual Income Valuation: Monthly Data Analysis (with M. Nakano and Y. Matsuura in Statistical Methodologies for the Market Risk Measurement (with R. Miura in Asia-Pacific Financial Markets, 2000).