Traveling to Japan to pursue an MBA degree at Hitotsubashi ICS during a pandemic wasn't easy, but the vibrant and determined Class of 2020 alongside the compassionate university faculty and staff have made the experience as wonderful as it could be in these uncertain times. In this post, I talk about life as an MBA student at Hitotsubashi ICS in 2020 and our ongoing year-long journey of studying in Japan.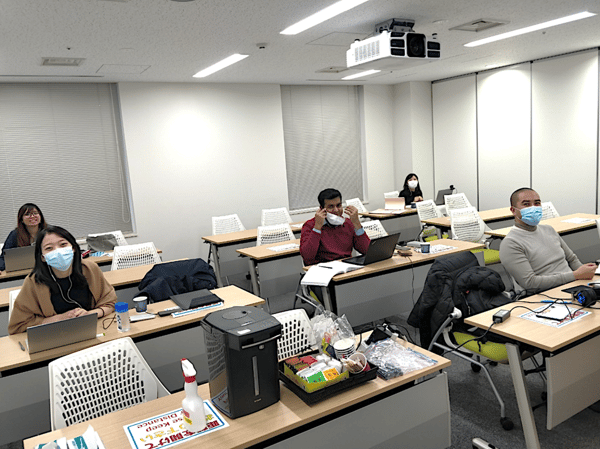 I applied to the Hitotsubashi ICS full-time MBA program on October 2019 under the MEXT-YLP scholarship enthralled by the idea of studying in Japan and experiencing its culture as I dedicated my time to learning business but when the COVID-19 crisis hit not long after I received my letter of acceptance, I became worried.
"Will my classes be held online instead?" I thought.
To be honest, I was disappointed when I heard that at least the first Term of the school year would be done completely online but the school's efforts in succeeding months to make sure all of its students could fly to Japan gave me a lot of hope.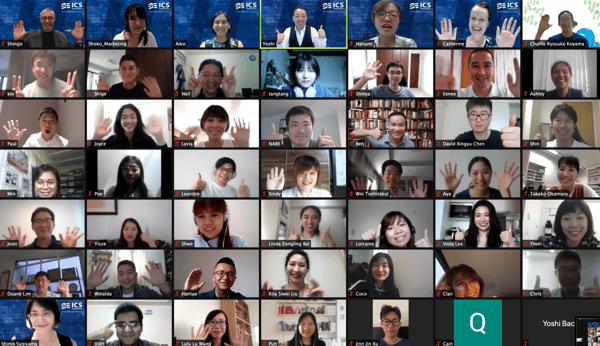 When Foundation Week started, I was skeptical. At the time, I didn't think that a virtual program would be effective at all but now that we are in the second half of Term 1, I'm pleased to say that Hitotsubashi ICS has proven me wrong and went above and beyond to ensure a wonderful learning experience for all its students.
"Watercooler" conversations have moved from the cafeteria to the chat box.
You would think that relationships between the students wouldn't bloom in this all-virtual environment but, if I may contest, I have never felt as close as I have to a group of people who I've never even met face-to-face before.
From the first month of the program until today, the ZOOM chat box has become a safe space where anyone could ask any question to the class, express supporting or opposing points mentioned in the main dialogue, or simply share any happy news someone received in the day. It allowed us to make jokes with each other, share links and resources that get mentioned in the discussion, and talk to the classmates who we otherwise would not have had the opportunity to converse with through the main discussion.
I was also impressed with the faculty who took the time to save and read the chatbox after each class and address concerns or comments made by students in succeeding sessions. Encouragement from the lecturers to engage with them through the chatbox was something that I found empowering and I appreciated this a lot especially in the first few months of the program when we were all still getting to know each other.
The classes are fast-paced, so ask for help faster.
Without a doubt, the classes have been tough. The faculty and teaching assistants do what they can to support our learning but, in the end, it is up to the students to catch up and make sure they are ready for the next session.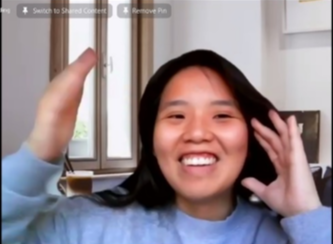 With classes being virtual, a student can quickly become overwhelmed and can feel like the whole world is against them as they try to do the day's readings while dealing with other external issues; from experiencing technical difficulties to dealing with pandemic-related issues in their home countries.
This was when I found the requirement of study groups and 1-on-1 feedback sessions with key faculty members become key elements to making the whole class of 2020 feel included and heard.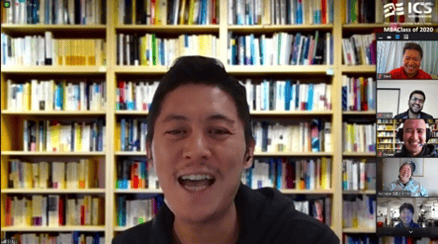 We were assigned a s
tudy group of 5 or 6 as the term started and have met regularly since then as we tackled the day's readings and assignments. Faculty also took time to schedule office hours with us, either 1-on-1 or group sessions that allowed us to ask questions, express concerns, or make requests in their teaching methods that helped them learn how to better facilitate our learning in this new environment.
Moments are even more precious when we see each other.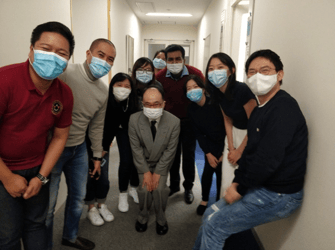 The first batch of YLP scholars have finally arrived in Japan as the first half of Term 1 ended and we are currently eagerly waiting for the rest of the class to follow. More and more of us arrive every few weeks so whenever we have the chance to meet each other for the first time, it always feels like we are meeting celebrities – even more so when we bump into faculty!
Certainly, the pandemic has taken a way a lot of the experiences we would have had in our journey so far with Hitotsubashi ICS but it has also taught us to better cherish our encounters with classmates and faculty and enabled us to be more bold, open, and creative both in classes and in our approach to life in general.
I am grateful for our experience so far and cannot wait to see what else the year has in store for us! Classmates, we are waiting for you in Tokyo!
For those interested in learning more about the MEXT-YLP scholarship and the logistics of what happens after being accepted into the Hitotsubashi ICS MBA program, feel free to check out my full write-up of the experience here.
Photos credits to Neil Vincent Monsalud, MBA Class of 2020
---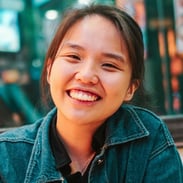 Ashley is a member of the MBA Class of 2020 (1-year program) and a scholar from the Philippines under the
MEXT-YLP program. She has been an advocate for the Philippines' tech startup ecosystem for 6
years and volunteers remotely in her free time. After graduation, she hopes to take a product management role to further her experience in building solutions with technology teams.