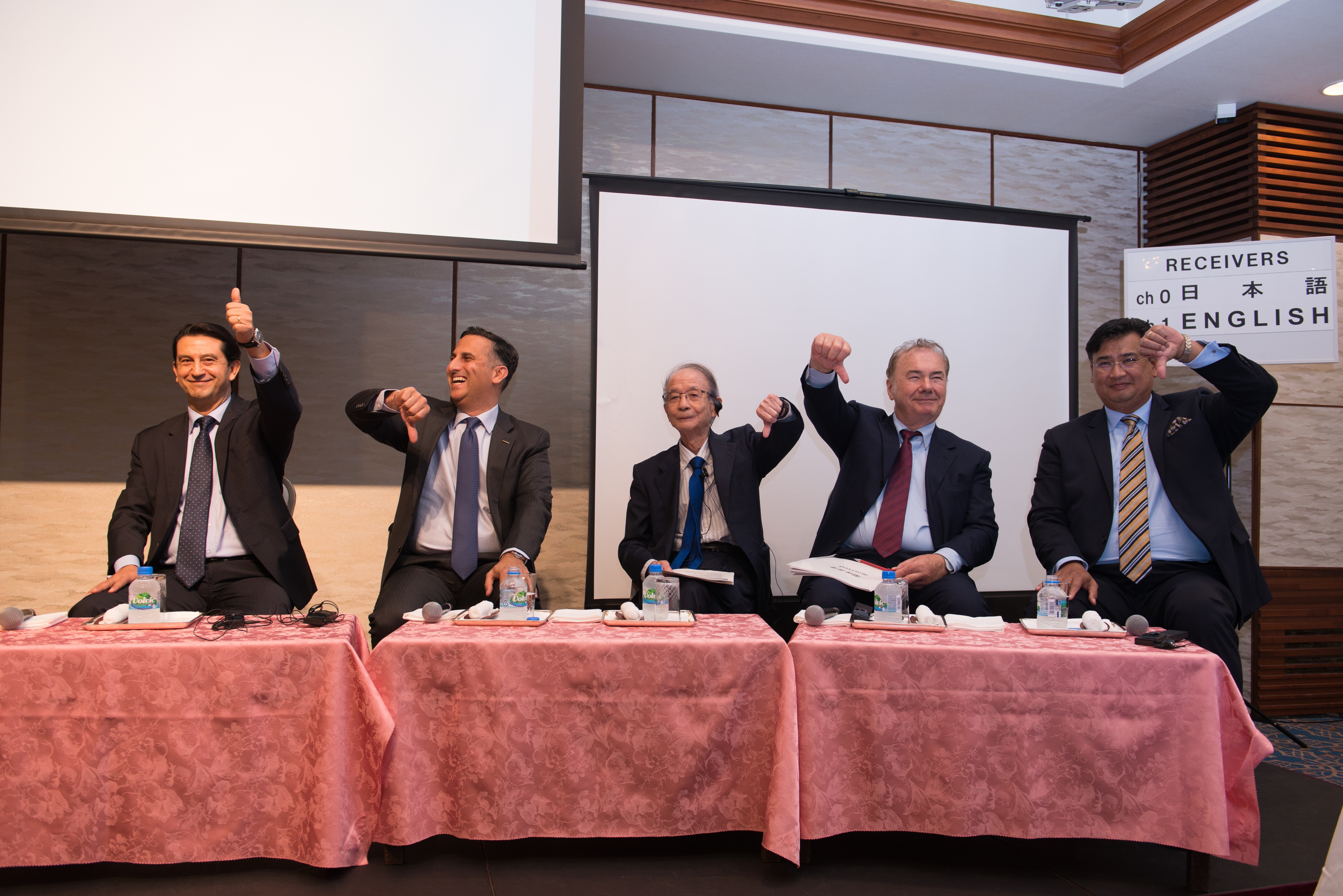 Hitotsubashi ICS, Tokyo, marks the first anniversary of its Executive MBA program with a symposium on "Knowledge Maneuverability and Dynamic Capability," joined by its Silicon-valley based strategic partner, Berkeley Research Group. Intersecting knowledge creation and dynamic capability thinking – two influential business leadership concepts conceived by thespeakers themselves – crafts a powerful message to Japanese companies in a VUCA world.
Opening remarks: Kaz Ichijo, Dean and Professor, Hitotsubashi ICS
Keynote speakers: Ikujiro Nonaka, Professor Emeritus, Hitotsubashi University
David Teece, Chairman, Berkeley Research Group; Professor,
Haas School of Business, University of California, Berkeley
Panelists: Jose Munoz, Chief Performance Officer, Nissan Motor Corporation
Arun Bajaj, Chief Human Resource Officer, Renault-Nissan-Mitsubishi Alliance
Joe Bohling, Managing Director, Berkeley Research Group
The world is watching as Japan's flagship corporations, especially in the automotive industry, respond to a setting that looks, feels, and is very different from the postwar economy where most of them were born and raised. Can the iconic Japanese contenders lead their industries into the future, while preserving the primacy of purpose that nurtured them as pillars of society?