Hello everyone, I'm Tangtang from ICS MBA 2020 class. Before I came to ICS, I had heard there was an exciting and special event, Auction Day Event, from Senpai. The Auction items are freely prepared by all the students, staff, and faculties. Everyone can bid on that item and the overall auction income will be used for further class activities.
"Can you offer a Chinese Language class? I want to join!"
The moment I decided to study abroad, what I really want to do is to have in-depth cross-cultural communication with students coming from different countries. I am desired to hear different views on China and enrich my understanding of China as a part of the world. At the same time, I also hope more people can have a chance to hear real Chinese people's views rather than the media in their countries only. Therefore, I thought the Chinese language class would be a good choice, though it sounds a little bit boring. Because I believe language itself reflects the unique history, current culture, and thinking habits of people living in that country, and after learning a language, it can be a useful communication tool to build up a close relationship.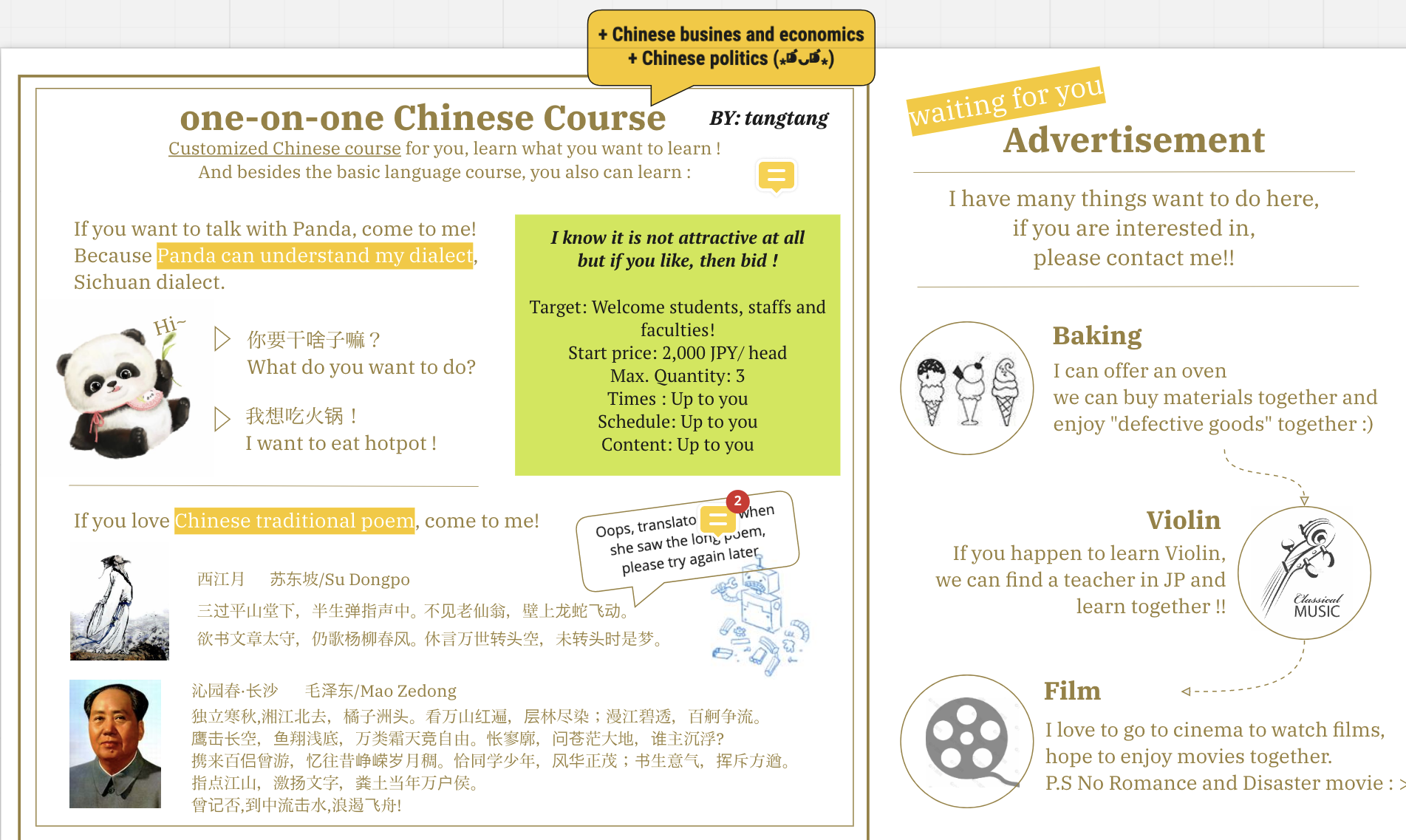 Luckily, one of my classmates, Charlie, had plans to apply for a PKU double degree, so with his warm welcome, I finally determined to offer a Chinese language class as an auction item, which was not a simple Chinese dialogue, but a more systematic and long-term course. I also want to thank pun for her support. She is a very considerable Thai girl. Besides, Paul and Aya have shown their wish to participate as well. Although Paul, born in Taiwan, also speaks Chinese, he says that he wants to share more ideas about mainland China and Taiwan with me. I'm also excited to have the opportunity to know the real thoughts of him. Aya, a cool Japanese girl, once studied the Chinese language in China, which surprised me a lot. Sino-Japanese relations have always been a crucial issue for me that I'm always caring much about, so I'm very glad to see I have a Japanese classmate like her who is friendly and positive to China (I guess, lol).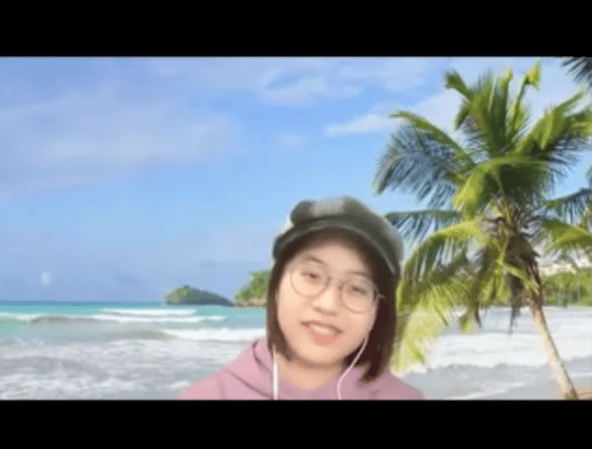 HSK VS. JLPT, Language VS. Culture
When preparing the course, because Charlie is a person with very clear goals and hardworking, so even though I hadn't really been a teacher before, every time before I started the lesson, I would read the HSK textbook carefully and then thought about how to explain the Chinese language in an easier way for foreigner. Thanks to these preparations, I confirmed what I mentioned before: language is the most direct and obscure thing reflecting a country's culture. When I was preparing for JLPT, I found out that the articles in JLPT are very profound, and there are so many pessimistic or critical words. But Chinese articles/conversations in HSK textbooks are more about simple but positive core values, such as more efforts will bring you a bright future. We can obviously see the differences between the two countries from the atmosphere the words/sentences built. Anyway, the happiest thing is to see that Charlie passed HSK level 4. In fact, it's mainly because of his hardworking that helped him to get the certificate, so it encouraged me a lot to learn Japanese more seriously.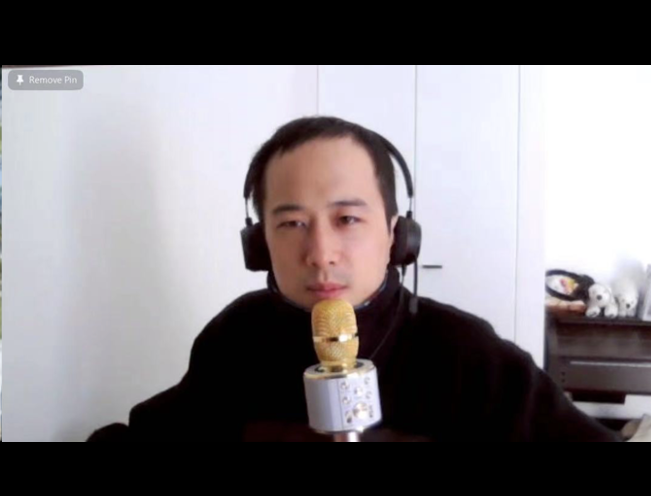 To future ICS Students
Communicating is not just going to a place where there are lots of foreigners. Take ICS as an example, it can offer you a great platform, but you won't have in-depth communication unless you bravely step out and clearly express yourself. No matter how bad your language skill is, as long as you are willing to take the initiative to build the communication bridge, the person you are talking to will also listen to you carefully, and the feeling of "trying to understand each other" is extremely charming. Please remember that cross-culture communication has never been an easy thing, but a small step for each one of us, a leap of friendship between two countries.
Tang Wan (tangtang)
Tangtang worked in the advertisement and communication industry before joining our MBA at Hitotsubashi ICS. She has a strong interest to explore different things in the marketing field and welcomes challenges to expand her knowledge and experiences. Music is her life.