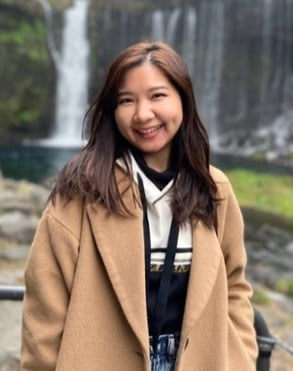 Although our MBA program is fully conducted in English, many international students have significantly improved their Japanese by graduation.
How do they do it?
In this Byline ICS, we had a chance to hear from Pun, who studies her Japanese at Hitotsubashi ICS and a Japanese language school outside of the campus.
Pun(Punyavadee Yiengsubhanond)
Pun is a second-year student at Hitotsubashi ICS from Thailand under the MEXT scholarship
program.
Before joining Hitotsubashi ICS, she worked in the auditing and accounting field at PwC and Agoda.
She is in the middle of exploring many challenges to expand her experience and learn more about
herself.