In this Byline ICS piece, Pun MBA Class of 2020, whom we previously interviewed regarding her Japanese Language studies, shares her experience of doing a short-term homestay with a family in Tokyo. Read in this blog post why she decided to live with a host family and the rewards this experience has brought.

Why did you decide to do a homestay?
The plan for my second year is to participate in an exchange program with a partner school from January to March 2022. So I had time around three months in 2021 before the exchange program's started. As I mentioned in my previous blog post, I'm concerned about enhancing my Japanese language skills, especially my listening and speaking skills, as they are essential for job-hunting in Japan in the future. However, because of COVID-19, the chances of exposure to Japanese culture and using Japanese are pretty limited. So I realized that to have the opportunity to communicate in Japanese daily, I needed to be in a Japanese-immersive environment. And after discussing it with my semi-adviser and a few of my "senpais," I decided to do a homestay for three months.
How did you find your homestay family?
It was better for me to use a professional agency to minimize the language barrier and time-consuming in matching myself with the host family. The process of finding an agency was straightforward on the internet. My criteria in selecting an agency were that the company must be in Japan, have English-speaking staff, and offer a wide range of homestay area options. After discussing my plan and preference with an agency, the company assisted me in screening and recommending a host family.
What were the benefits of doing a homestay?
There are several benefits in doing homestay for language learning. Based on my experience, I have native speakers who are willing to help correct and clarify their language to me. Furthermore, I can entirely focus on my goal since the host family was there for me and supported me in daily errands just as my own family would do. Above all, the best part of doing a homestay is that having fun is also a part of learning. Rather than pushing myself to study at a desk, I can learn Japanese through many fun and enjoyable activities.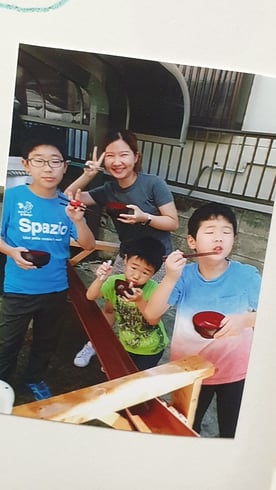 Good memories with the host family
Doing a homestay meets my expectations in practicing Japanese in my daily life. I have many good memories with my host family. We did many activities together, such as baking Halloween cookies, playing shogi, having nagashi soumen, and going mountain climbing. However, the most gratifying thing was to be a part of my host family's everyday life and learn from them, even if it was a short period. I spent time with the kids playing and listening to their thoughts. Some were simple and straightforward, while others were cute and unexpected.
I also had a chance to exchange ideas and opinions about life with my host parents. As a result, I feel more connected with them, which has greatly contributed to this memorable experience.
A homestay is just one of many ways to learn a language. To be fluent in one language takes both time and effort; thus, a homestay alone may not be enough. Studying and reviewing lessons is still necessary. Nevertheless, the experience provided a chance to put into practice what I have learned in the classroom. When I compare myself before and after my homestay, I notice a certain improvement and more confidence in communicating in Japanese and in pursuing the next step, which is job-hunting. All of this is thanks to the flexible format of the MBA program and my semi-advisor, Tish, who encouraged me to take on this opportunity.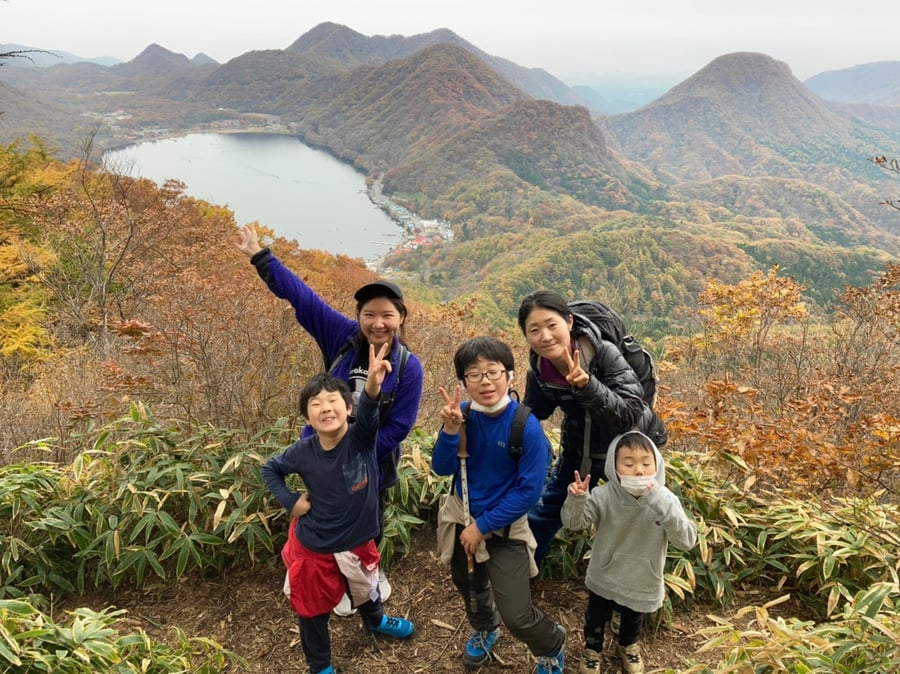 Pun(Punyavadee Yiengsubhanond)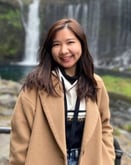 Pun is a second-year student at Hitotsubashi ICS from Thailand under the MEXT scholarship
program. Before joining Hitotsubashi ICS, she worked in the auditing and accounting field at PwC and Agoda. She is expected to go for an exchange at London Business School in Spring 2022.