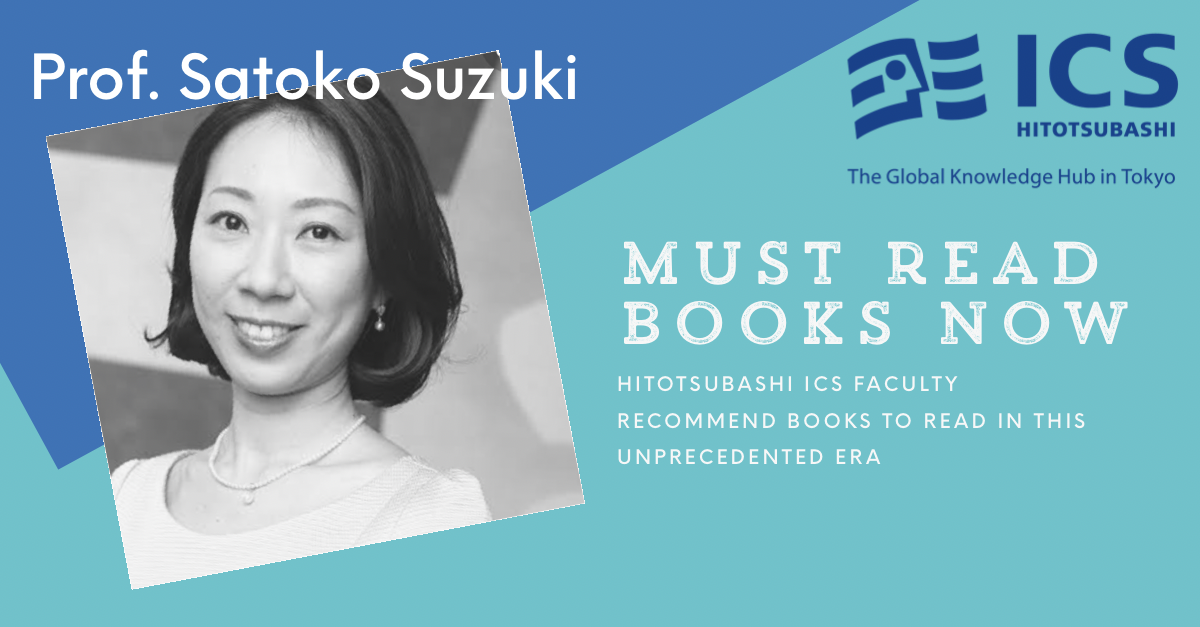 Stuck at home?

We asked Hitotsubashi ICS faculty to give us their top 3 book recommendations to read in this COVID-19 environment for our students, alumni, and also our blog readers.

With more time on our hands, now is the perfect time to get some quality reading done,

whether to make sense of this unprecedented age or to briefly escape from all the COVID-19 news.

We will be delivering the recommendations as they come in, so please check our blog every now and then! Today's recommender is Prof. Satoko Suzuki!
Read More
Topics: Faculty Impact, Must-Read Picks