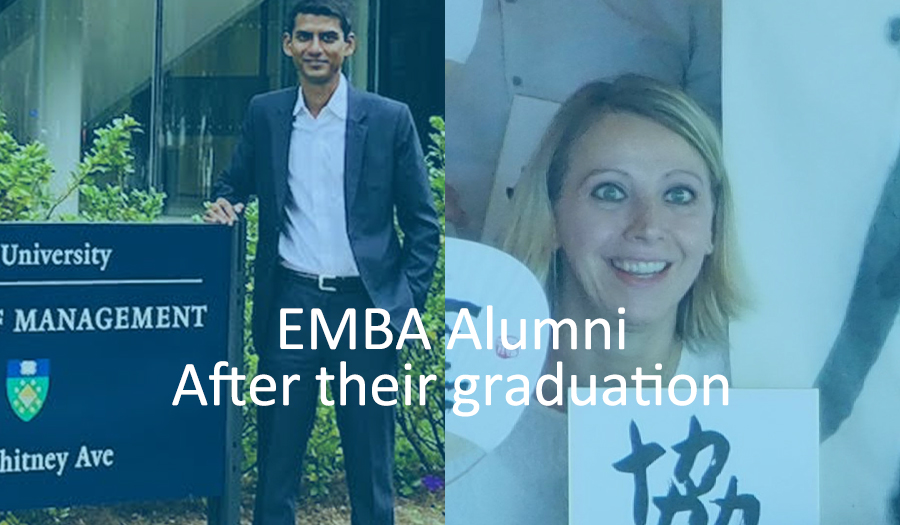 It has been three years since
the EMBA program
was launched at Hitotsubashi ICS.
How has the program actually been impacting alumni's lives since their graduation?
We had the chance to hear stories from each year's alumni.
The first edition is about two alumni of the Class of 2017, the very first students of this international EMBA program in Japan.