Our MBA graduate, Olivier LE LANN from the Class of 2009 and Founder of Electric Visionary Aircrafts, shared the reason why he chose the ICS MBA program and how he shaped credo for his company.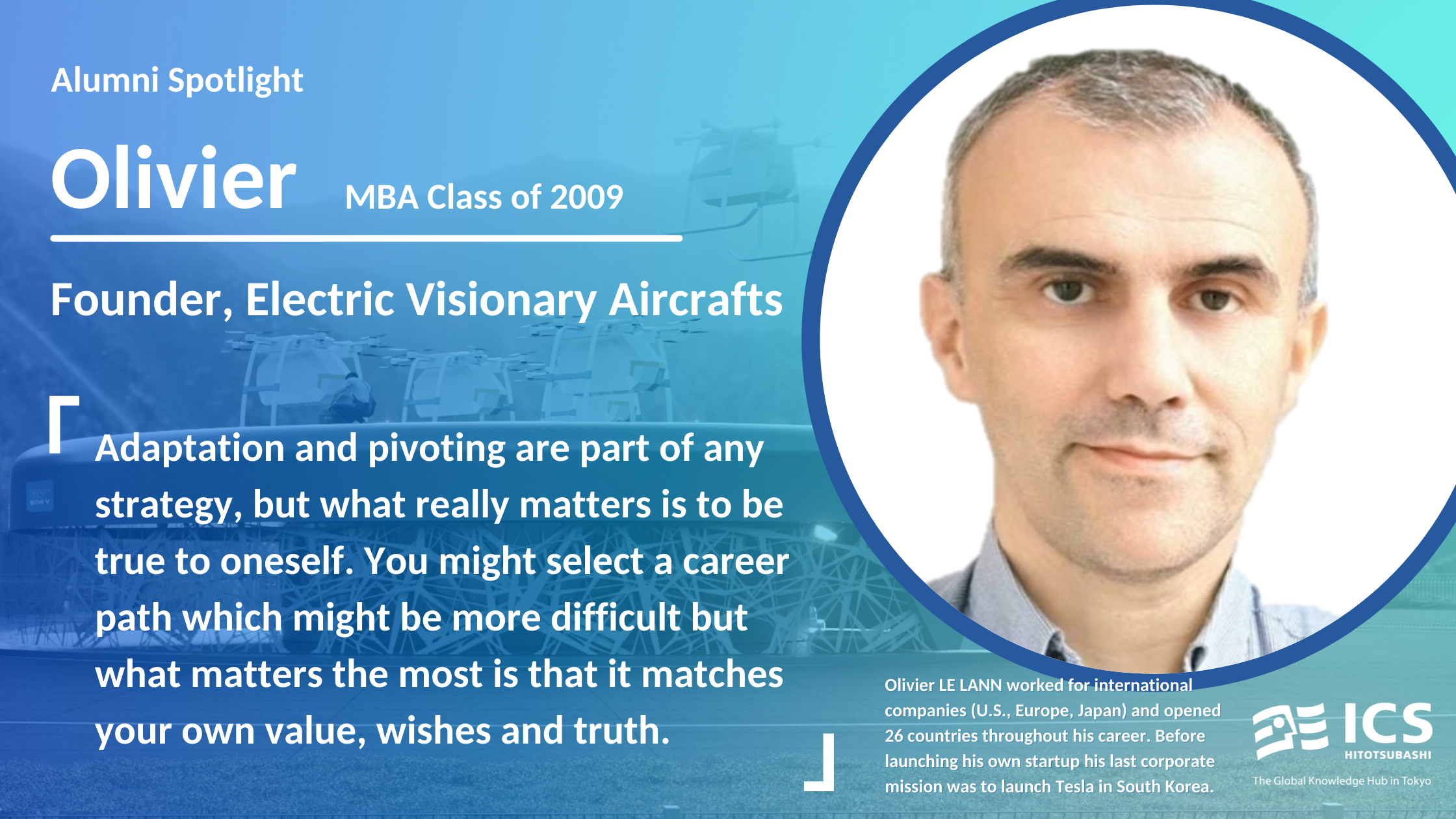 Q. Why did you decide to pursue an MBA at Hitotsubashi ICS?
I was 38 years old and my new boss just graduated from the MBA program at Kellogg School of Management. She told me that if I wanted to make an MBA it was the right time to throw my hat into the ring. I was traveling a lot to America and Europe and believed that the future was in Asia, after meeting different MBA teams in China, Singapore, Japan I was absolutely convinced by (former) Dean Takeuchi that ICS had no equivalent. He totally sold me the project, vision, and differentiation. No need to add more, I was in!
Q. How did your Hitotsubashi ICS education shape your credo for EVA?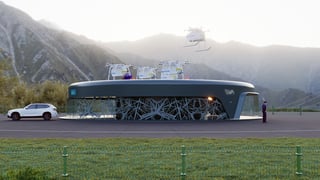 The international experience at EVA, diversity in age, race, and culture was key to creating a successful company. In the credo or set of values we selected at EVA, we find a lot about diversity and respect, capacity to listen.
Q. Can you share with us the most rewarding successes and challenging times that you have faced setting up your company?
The most rewarding success was to deliver healthcare, we know we can save lives and we just prove it. It is magical to see an idea becoming a full-fledged product.
The challenges come with funding because you might have a good idea, education,… it is never easy and actually, it should not be easy, because it helps you to get sharp on the way you structure your business model and pitch.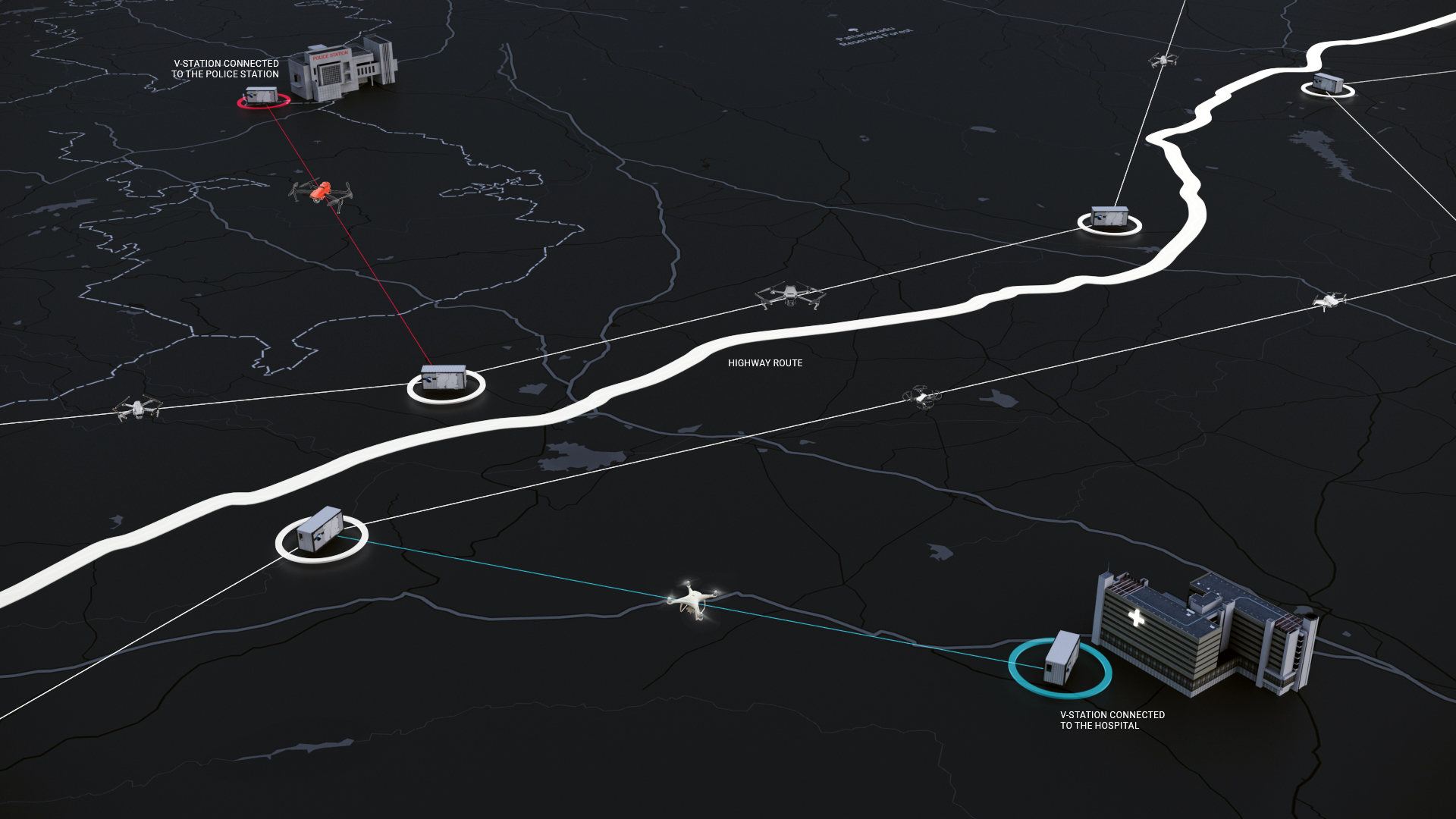 Q. Could you let us know about your company and the future plan in 5 years?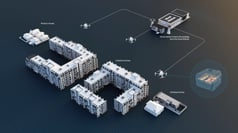 At this moment we have more than 8 types of stations for drone missions (healthcare logistics, infrastructure assessment, disaster relief,..) but we are launching for the first time the Drone Super Highways. So we will deploy large drone corridors in India for instance to address the imbalance between food production and food dispatch, or healthcare as well as we have seen through the COVID-19 oxygen crisis.
Q. If you were to advise your younger self back in ICS, what would you tell him?
Maybe to listen more and talk less, we all come from different cultures and westerners tend to talk more and do not value silence enough. While in Japan it is important to think thoroughly about its own answer to a question. You learn about those differences throughout the cursus and I think that it is a very valuable experience and learning.
Q. Any advice on career and life for the current MBA students?
Adaptation and pivoting are part of any strategy, but what really matters is to be true to oneself. You might select a career path that might be more difficult but what matters the most is that it matches your own value, wishes, and truth. In America the world is facing the Great Resignation, people resign because they feel like what they are doing is not matching who they are or what they want to work for. You are in a unique position where the MBA allows you this moment of introspection. It is your choice, it is your time, it is your very valuable privilege now, make the most of it!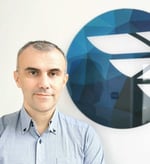 Olivier LE LANN MBA Class of 2009
Olivier LE LANN worked for international companies (U.S., Europe, Japan) and opened 26 countries throughout his career. Before launching his own startup his last corporate mission was to launch Tesla in South Korea.