In this Byline ICS edition, MBA Shoko Gervais, tells us why she decided to pursuit an MBA at Hitotsubashi ICS, after several years of working in the banking industry and the across the globe journey that her family embarked on to pursue her dream.
Start of ICS journey
Hectic, anxious, and exciting - these are the words I would use to describe the last two
months; so much has changed in that short span of time. My ICS journey began with my husband and me returning to Tokyo in August 2021 after living in Canada for eight years, uprooting our life in Toronto.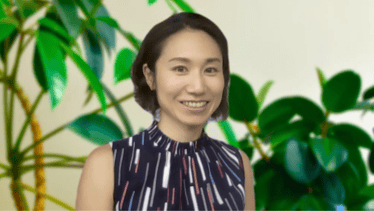 Relocating to another country with young kids (4 and 7 years old, respectively) was one challenge; doing so during the pandemic was another, with more stress and uncertainties added - the longer visa application process, many COVID tests, 4-hour wait at Narita Airport, and a 2-week quarantine... At last, my family is settled in and starting to enjoy our new life in Tokyo. (The other day, we happened to walk by an outdoor Gundam night show!)
"The pandemic year forced me to pause, reflect on my career, and consider the next phase of my life,"
Before MBA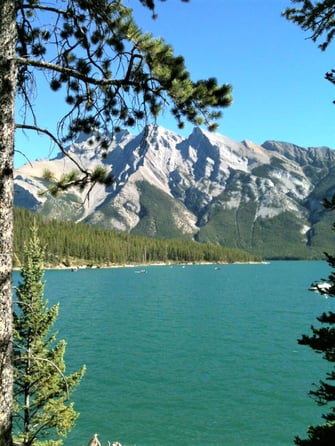 Prior to my MBA, I worked at multinational companies in Tokyo, Calgary, and Toronto. Acquiring different skills and experiences was important to me, so I tried various roles such as sales & relationship manager, product manager, risk manager, start-up team lead, and investment analyst. Because I enjoyed learning from hands-on experience and the people with whom I worked, 15 years went by quickly without the chance to pursue an MBA.
Why MBA?
The pandemic year forced me to pause, reflect on my career, and consider the next phase of my life, as many people may have done. The ideas discussed in the book "The 100-Year Life: Living and Working in an Age of Longevity" (Lynda Gratton, Andrew J. Scott) resonated with me. Expecting to work for a few more decades with continuous education and work style adjustments as necessary, I decided to take a sabbatical for a year and finally earn an MBA, which had been on my bucket list, to renew my skills so that I could contribute more to Japanese society.
Why ICS?
Choosing the ICS MBA program was not difficult for me as a proud "Josuikai" (Hitotsubashi university alumni) member, since I believe in the educational and network value the university offers as 'Captains of Industry' in Japan. There were a few more reasons, though. Firstly, I thought the program would help me deepen my understanding of management challenges and opportunities of Japanese and global businesses. Secondly, I wanted to expand my network with multicultural and cross-generational professionals and leaders. Lastly, I thought that, by returning to Japan and Hitotsubashi, I could start giving back to the community that had shaped me thus far.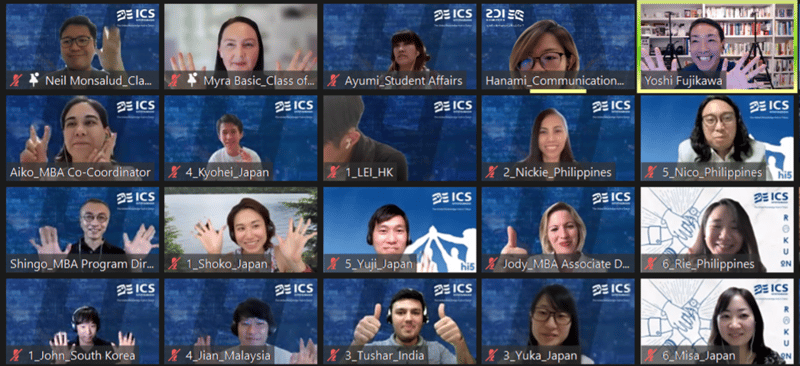 How's the program so far? What to expect going forward?
Two weeks into my MBA journey, I have been enjoying a new, hectic life, in spite of all the classes being held virtually, and needing to juggle my student and family life. It has been fun learning new insights and perspectives by discussing things with classmates from diverse backgrounds and reflecting on my experiences. I am looking forward to learning more at ICS, reconnecting with my old friends, and enjoying Tokyo life with
my family.
*The interview was held in September 2021
About Shoko Gervais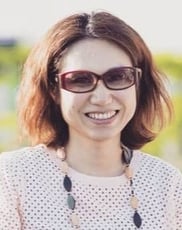 Before joining the ICS one-year program at Hitotsubashi ICS in September 2021, Shoko worked at MUFG, as a Transaction Banking, Vice President in Toronto, Canada.
Shoko has a long professional trajectory working in Financial Institutions, like JPMorgan Chase Bank, Shinsei Bank, and Mizuho Bank, where she has held different roles.
Also, she is a USCPA and CTP (Certified Treasury Professional), and holds BA in
Law from Hitotsubashi University.