Are you wondering if now is the right time to get an MBA because of the impact of COVID-19 and the lack of certainty of exchange opportunities? Hitotsubashi ICS is the only school in Japan that participates in GNAM, a network of the world's top business schools, which allows students to participate in online classes for credit called Small Network Online Courses, SNOC, offered by other business schools. Today we asked some of our students who participated in SNOC at EGADE, Yale, and IE what it was really like to participate!
Charlie (EGADE in Mexico)
I am taking the course "Corporate Innovation and Entrepreneurship" offered by EGADE Business School in Mexico. Class meeting time is every Monday and Wednesday at 8:00 - 9:30 in Mexico Time, which is 23:00 - 24:30 in Tokyo. The time difference is large, so is the experience.
Let me introduce a bit about my experience with EGADE, rather than content of the course. One of the great things about taking a SNOC course has been that I can broaden my horizon in a way that I can develop my network and adoptability more.
My classmates at EGADE are quite diverse, same as Hitotsubashi ICS, but in a different student mix. While diversity in Hitotsubashi ICS is Asian-centered, that of EGADE is almost equally diverse among Mexican, African, European and Asian.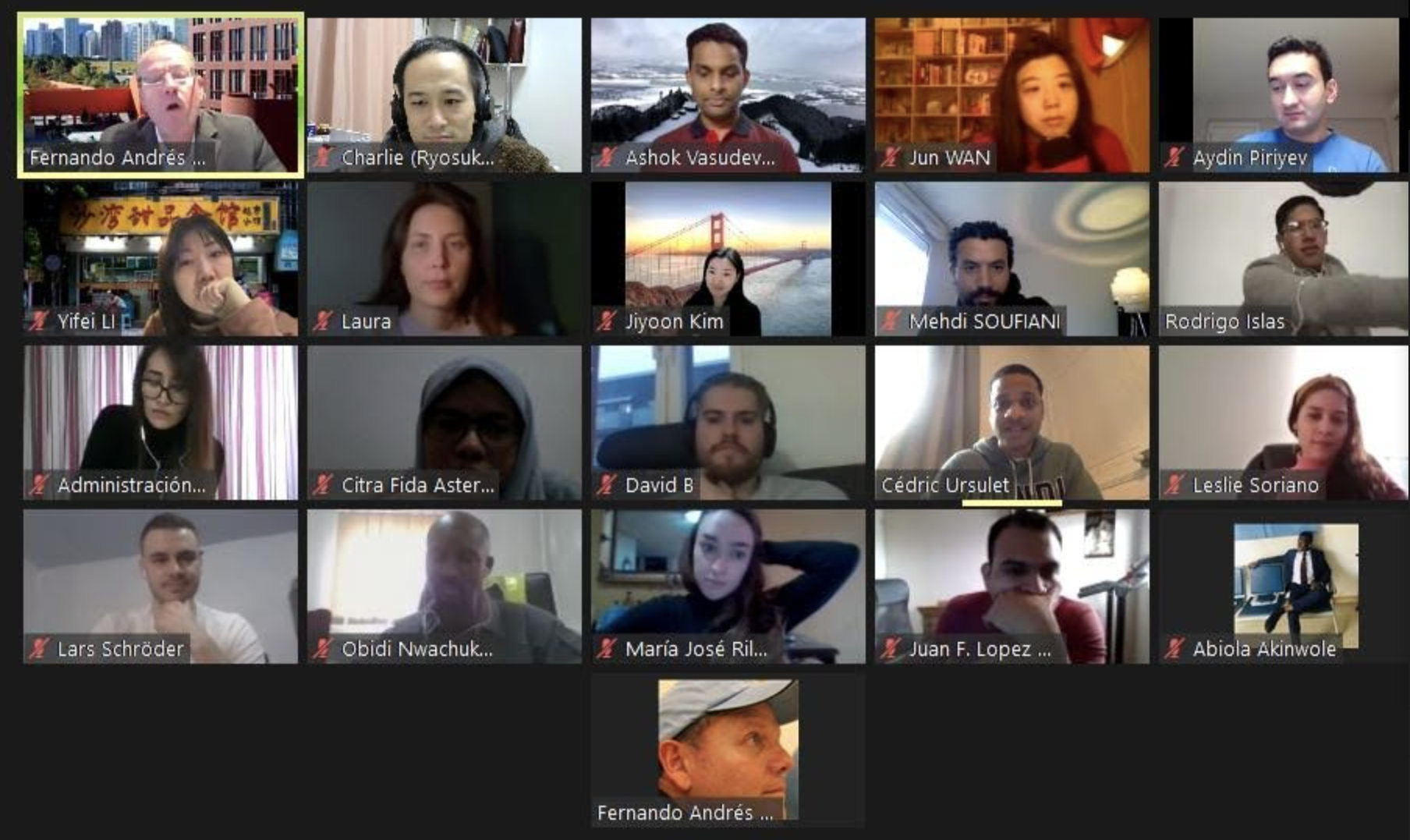 Soon after I joined the course, I realized that, when I study at Hitotsubashi ICS, I have always been in the context where every classmate/professor is familiar with Asia and Japan. Here, I really have to deliver my value as a student from Japan and Asia. It can be quite a challenge, but this is the reason I felt it is worth taking a SNOC opportunity.
In short, SNOC does not only offer me a new set of knowledge, but also enables me to be one step closer to becoming "Best of Two Worlds" - the vision and values of Hitotsubashi ICS.
Koyama Ryosuke (Charlie)
Charlie is a credit analyst with a history of working in the banking industry since 2012. He is currently a two year
student of Hitotsubashi ICS. His study interest includes corporate strategy and entrepreneurship.
Paul (Yale University in the United States)
The SNOC course I am taking is Natural Capital offered by Yale University. The course is being held every Tuesday and Thursday, 22:30 to 23:30 Japan Standard Time. Having classes in the midnight is an interesting experience trying to make myself stay focused while the sleepy mode invades.
For the course itself, Professor Todd Cort introduces many energy related background stories first, such as the worldwide energy consumption status trajectory, and then deep dives into the more detailed part, global energy system, for example. He also introduces many guest speakers working in the energy industry to share their knowledge and experiences.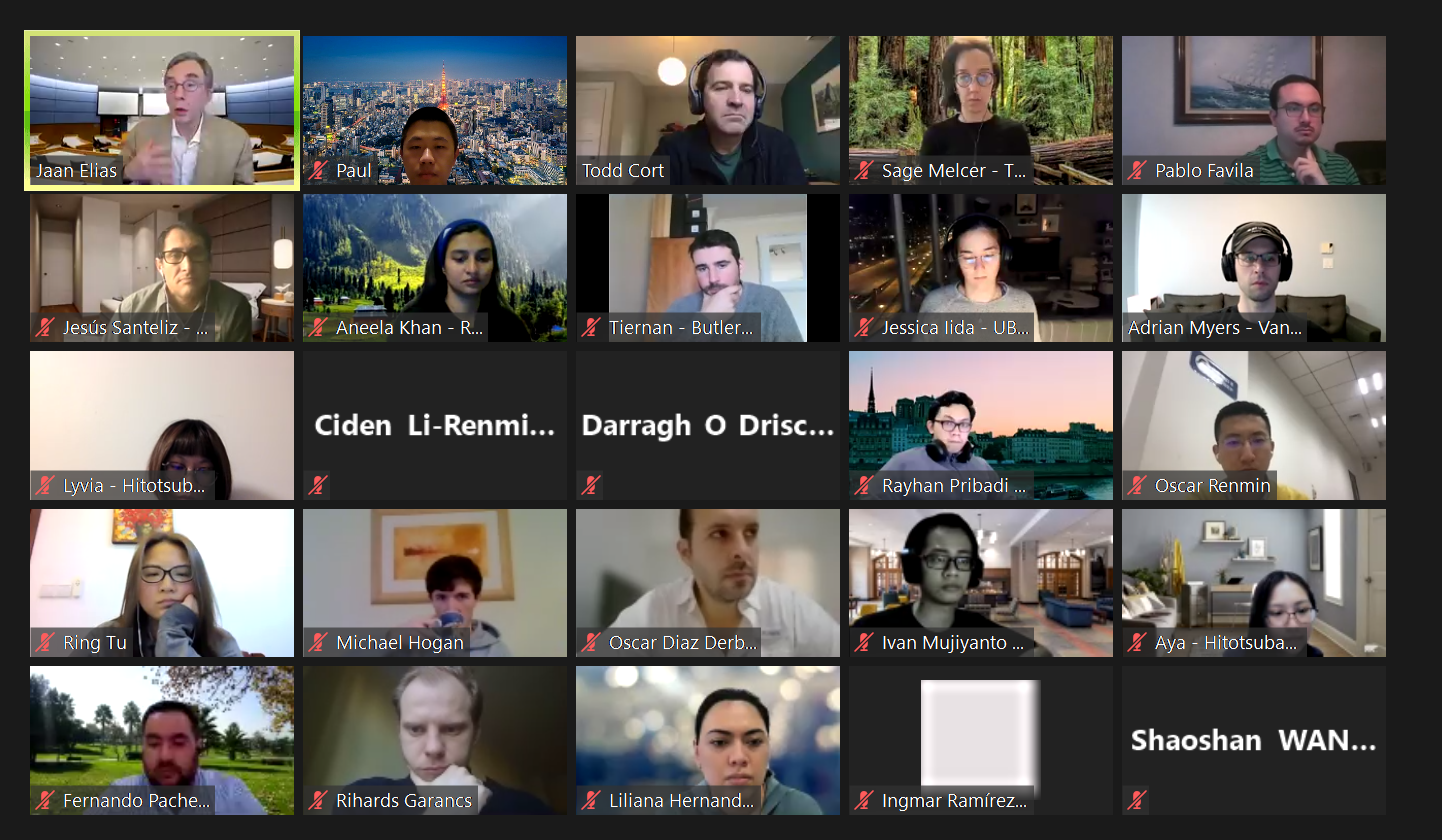 As an MBA student with a financial background, energy is like a brand-new learning for me. However, by listening to lectures from Todd and guest speakers, and sharing from classmates who have worked in related industries, I have learned many new concepts that I have not thought of before.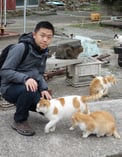 Chiu Wan-Ching (Paul)
Paul worked as a business analyst in private bank and asset management company in Taiwan. He is currently a two-year MBA student in Hitotsubashi ICS. He likes traveling and hiking, and he is interested in topics such as finance and investment.
Aya (IE Business School in Spain)
I am taking Innovation & Entrepreneurship of IE Business School in Spain. One of the good parts of this course is that this course offers a wide variety of learning opportunity from multiple approaches. Aside from the once-in-a-week synchronous online class, we have several learning forms - team session with the professor, the group working, self-learning, and forum session. Thanks to the IE's strength of being No1 online business school, we have many platforms to connect. This made it possible to make the learning intense and fulfilling.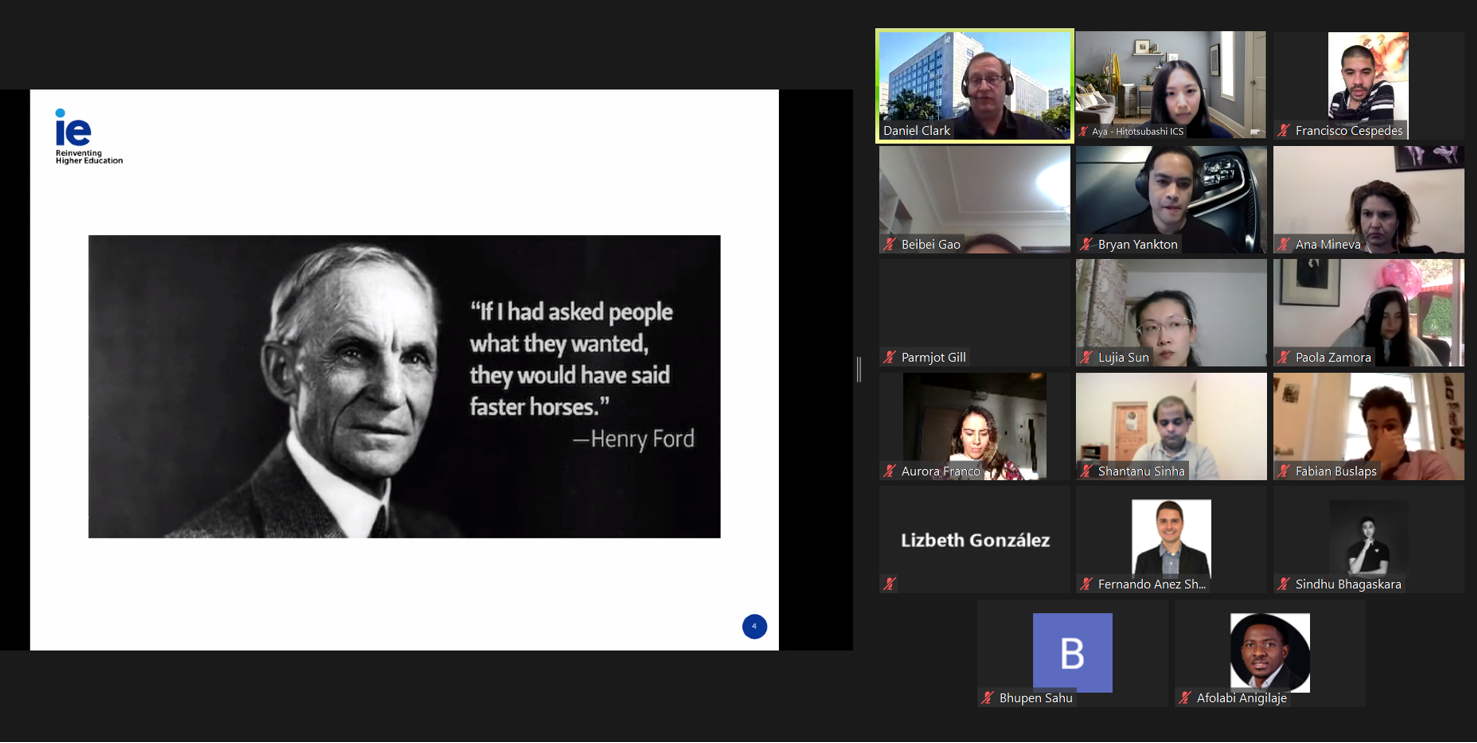 Although I have experienced many group work in Hitotsubashi ICS, having a group working in a
SNOC
course is fresh for me. Working closely with the professor and classmates allowed me to see the Japanese market from the outside. We had to identify the market to sell our potential product literally from all over the world without geographical limitations. (Being in Japan sometimes make it too natural to target the Japanese market because we are located here and familiar with this place).
Considering the workload in Term 2-1 of Hitotsubashi ICS, it was tough to have additional classes, but I am pleased to make this choice. Especially under this COVID-19 situation that people cannot fly freely, it was an excellent opportunity to take MBA courses from other Business schools and connect with people globally.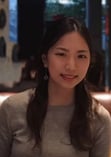 Shiroma Ayaka (Aya)
Prior to joining the 2-year MBA program at Hitotsubashi ICS, she worked as a consultant in Supply Chain and Procurement domain. She has interested in sustainability-related topics and hopes to go back to consulting industry after her graduation. She is also a member of the Student Board in ICS.