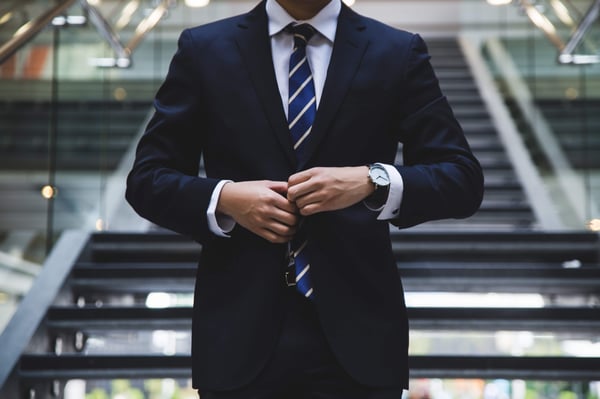 In Japan, MBAs are often research-based. In 2003, the Ministry of Education, Culture, Sports, Science, and Technology (MEXT) approved the establishment of MBA programs within "professionally-geared graduate schools" to further advance practical skills, and the number of MBA programs offered at graduate schools is increasing in Japan. While the US follows AACSB (Association to Advance Collegiate Schools of Business) and the UK follows the QAA (Quality Assurance Agency) for accreditation, Japanese MBA programs are accredited through the Ministry of Education. Hitotsubashi ICS is also certified under AACSB, which extends its accreditation and recognition to a global scale.
BA/BBA vs. MBA
Here is a breakdown of the differences between experiences and career advancement from earning a BA/BBA vs. an MBA* in Japan.
*BA is a "Bachelor of Arts"
BBA is "Bachelors in Business Administration", which often focuses on management and economics
MBA is "Masters in Business Administration"
| | | |
| --- | --- | --- |
| | BA/BBA | MBA |
| Coursework | Lectures, larger classes | Seminars, open forum discussions, smaller classes |
| Involvement in the classroom and workplace | Individual assignments and tests, some collaborative projects | Team projects, assignments, lessons on collaborating in the workplace |
| Focus/Concentration | General business administration, with elective courses that focus on particular roles in the field | Deeper focus on management and facilitating teams in a company setting |
| Jobs | Business consulting, HR, management, marketing, researching, sales, financial analyst | Management consulting, public administration, directors, university lecturers, entrepreneurs, investors |
| Average income (in Tokyo) | ¥3,600,000 per year | ¥8,000,000 per year |

Upward Mobility & Leadership
An MBA provides much more room for promotions compared to a BA/BBA. According to Forbes Magazine, MBA graduates can earn 50% or more than their undergraduate counterparts. In Japan, 38% of MBA holders have an annual income of 7 million yen or more.
While work experience is obviously important for working up the corporate ladder, credibility is also valuable. An MBA can prove to employers that you have a certain expertise in the field and that you have applied a certain amount of effort to expand your knowledge about working in business. Not all managers or even CEOs possess an MBA, but having the degree significantly increases your chances of earning a more executive position as you advance your career.
Going for an MBA in Japan will undoubtedly help you move up in your career. This degree will maximize your chances and return the work you have invested in your program.

Jobs in-demand for international MBA holders
In Japan, many companies are increasingly becoming more globalized and are reaching out to multilingual and multicultural MBA holders. Here are a few jobs that are great for MBA recipients in Japan, especially if you have N2-N1 proficiency in Japanese.
本社営業 (honsha eigyou): Headquarter sales
Many Japanese companies need someone to communicate with international branch offices. With your knowledge of business negotiations and intercultural communication, this job can put your studies into use. Having an MBA can also leave room for growth and expansion within the company you would work for. While Japanese proficiency is helpful for meetings, emails, etc., it is not always required. Many international branch employees already speak English regularly. However, knowing Japanese communication skills and etiquette is still crucial to maintaining trust with businesses.



貿易管理・輸入

/

輸出

(

boueki kanri; yu-nyuu/yu-shutsu

): Import/Export Trade

Japan is a hub for international imports and exports. You would manage logistics for international shipping and monitor international tariffs. Many international companies have branches in large cities, including Tokyo and Fukuoka (since it is a major port city).
CFO (Chief Financial Officer)

Non-Japanese companies in Japan often seek CFOs to manage their finances. This position is ideal for candidates who want to work in Japan long-term. Some higher-paying CFO job listings look for candidates who have had work experience with an initial public offering (IPO) within the last three years before applying. Larger companies also offer benefits including childcare, relaxed dress codes, and more annual holidays.



生産管理

(

seisan kanri

): Production/Quality control manager

As a production/quality control manager, you would interact with factories and oversee production. When these products are exported outside of Japan, these factories need a team of international managers to act as liaisons and team leaders for partnering companies abroad.



調達・購買

(

choutatsu

& koubai): Purchasing & procurement

In purchasing & procurement, your main job would be to purchase quality materials at reasonable prices from reliable suppliers. Japanese companies often face the challenge of finding the best international suppliers for their products. With an international buyer on the team with a foundational knowledge of business administration, you can use your combined background in international business management to contribute to your team. If you are unfamiliar with the product that the company is developing, you can learn and train on the job. It is easier to train someone with advanced knowledge of business practices than someone without one. Note that these jobs often require N2-N1 proficiency for conducting major business transactions in Japanese.



事業統括

(

jigyou toukatsu

): Business management

As someone in business management, you would monitor the financial status and business operations of the company, as well as overseeing contracts between your Japanese branch and other companies, domestic and abroad.



​​

知的財産

(

chiteki zaisan

): Intellectual property

You would help your company write up patents in other countries in English and other languages.


Of course, your career is not limited to these positions alone. International MBA graduates have pursued all kinds of careers domestically in Japan and worldwide. For many graduates, their job hunts were also successful through word-of-mouth and internal networking events with their universities. You never know what kinds of opportunities can come up.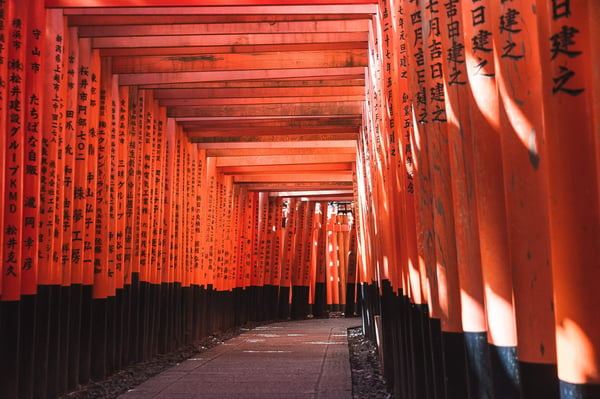 Job contracts and promotions in Japan
If you are carrying a temporary work visa, you will likely start out with limited contracts that are renewable. There are two main types of employment: 一般職 (ippanshoku)/clerical work and 総合職 (sougoushoku)/regular position (with prospects of promotion). It is ideal to pursue a regular position to ensure upward mobility within the same workplace, though it is common to switch companies over time.
Most promotions in Japan are traditionally in the 年功序列 (nenkou joretsu), or seniority-based system, and depend on how long you have been with the company, with your age also potentially being a factor. However, recently, many companies, including ones with international branches, are steering away from this system and are focusing their promotions on performance and goal-based work evaluations instead.