At Hitotsubashi ICS, we often hear from prospective students that they are not confident in their English ability and are worried about whether they can really keep up with the classes. Even though Hitotsubashi ICS is a business school located in Japan, more than 80% of the students are international students and the MBA program is instructed 100% in English.
In this interview, we talked to Shige, a Japanese student who was worried about his English ability before entering the program.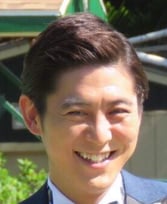 Shigeya Miyazaki
Class of 2020 (1-year program)
After graduating from university, he joined a non-life insurance company in Japan. After working as a sales representative for about 9 years, he was transferred to a holding company. After working in business development for a subsidiary, he entered Hitotsubashi ICS in 2020 as a company-sponsored student.
Anxiety before enrollment
It has been about five months since I enrolled in the Hitotsubashi ICS program. Looking back, it wasn't just fun, and there were more difficulties than I expected. However, it was still a very good five months for me.
Before entering Hitotsubashi ICS, I had two concerns: my English ability and online classes. I had been working for more than 10 years, had never been stationed overseas, and rarely used English in my work. So an English MBA program seemed like a huge barrier to me. Another concern was that the entire program would be conducted online until the COVID-19 situation calmed down. I did not find the online courses appealing, as I was expecting to learn, exchange ideas, and have a good laugh in the same space with other students. However, after five months, I could see that my stance and ideas were wrong.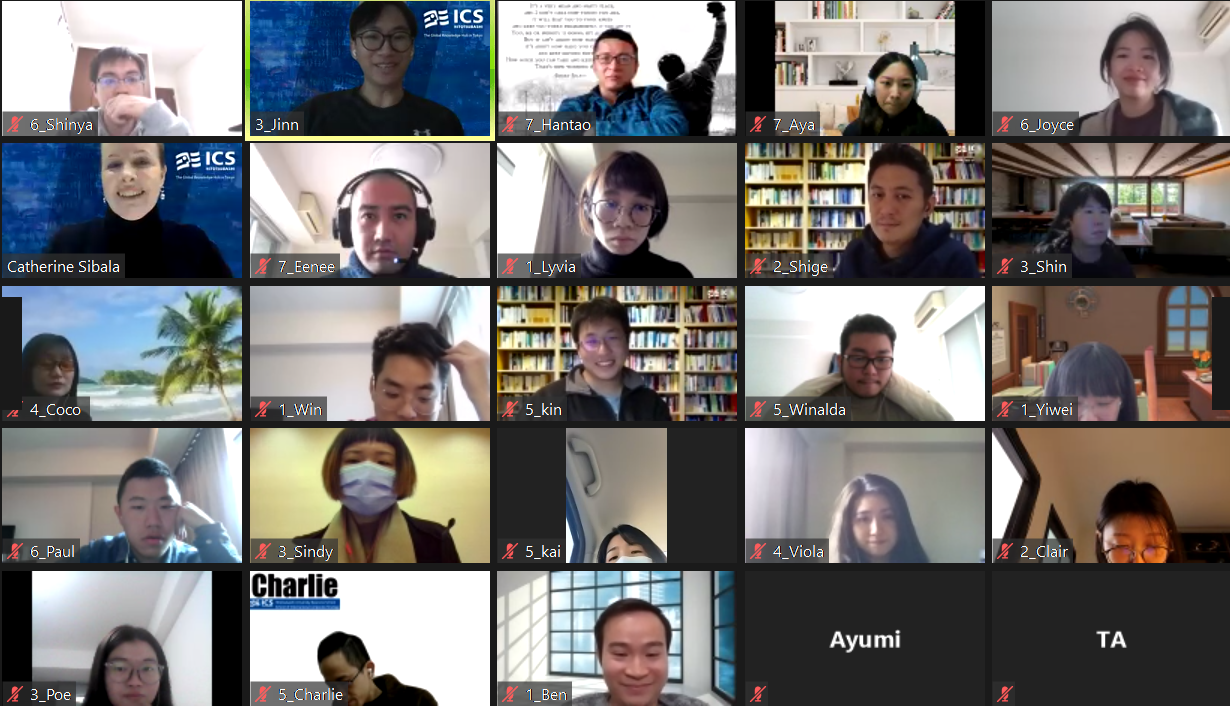 Foundation Week
The university started with Foundation Week, programs to learn about the philosophy of Hitotsubashi ICS, and how we should spend our time as students. Among the various programs, the most memorable program was called "team-building." Each student was assigned to a study group of about six students in advance, and asked to discuss and present how to run the study group over several sessions. My team consisted of students from various nationalities. There were no native English speakers, but each member spoke fluent English. I was worried because I didn't know if I was communicating properly in English.
I always said, "I am sorry," to our team, and one day one of my teammates said to me,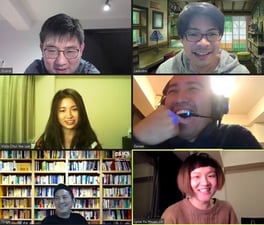 "I understand what you are trying to say, and there is no need to apologize so much. We are a team, and you can say what you think. I'm sure we all need to get out of our comfort zones."
I was ashamed of myself for not being able to come out of my shell for fear of embarrassment. I don't know if the person who said that to me remembers it, but his words were very warm and encouraged me to come out of my shell.
Online Classes
As soon as the class started, I realized the benefits of online classes. The most important thing I noticed was the vast amount of opportunities for students to learn from each other. During the class, students are free to post their feelings and questions in the chat function. Questions are quickly answered by other students.
In addition, the professor will pick out a good question from the chat and explain the answer to the class. There is also a discussion board on the online platform where students can ask questions to professors and other students. These features and systems have given me more opportunities to learn.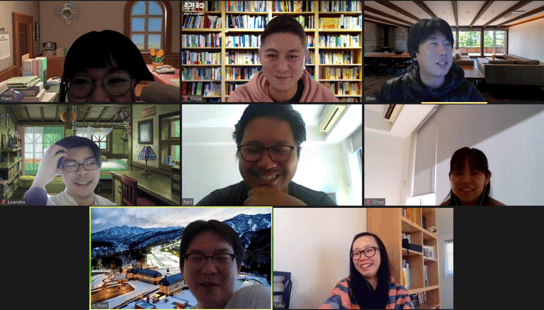 Last notes
Learning at Hitotsubashi ICS has not been easy for me. There are times when I feel frustrated because I can't communicate well, and I can't keep up with the content of the class. So I often find myself staring at the class recordings and the textbook at night. It may be too early to summarize my MBA experience at this point, but the creative classes given by the various professors are providing us with tools to analyze real business situations that can be used at a practical level.
Moreover, having interactions with students of various nationalities gives me a perspective that I otherwise would not have had, and it has broadened my horizons. There are only seven months left until graduation, and I am looking forward to it, even though the path forward may not be so easy.