Some may feel that Japan could be a country where is hard to live in, especially if you don't speak the language, however, you will be surprised about how easy it is to navigate life in Japan's larger cities. For example, Tokyo has become a very cosmopolitan metropolis in the last 2 decades, currently the residence of more than 500,000 foreigners. Japan's capital is also a very dynamic city that offers everything you need and more to stay entertained. Plus, Tokyo is also the home of some of the world's best universities in the globe, where you can get your MBA degree. Let's have a look at what life in Japan as an MBA student in Tokyo has to offer!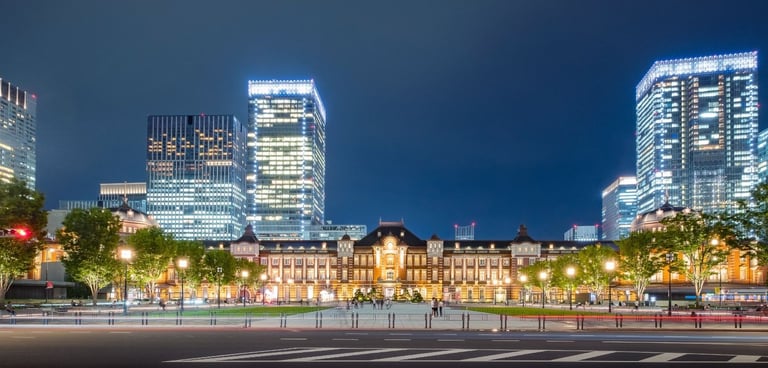 Life in Japan for Foreigners
The quality of life in Japan is generally high, as Japan is one of the most developed nations in the world and has a strong economy that is supported by the export of technology and vehicles. This means that accommodations tend to be comfortable and up to the latest modern standards, there are enough employment opportunities to support yourself financially and to top it all off, Japan is one of the safest countries in the world with an especially low crime rate.
Japan's population is quite homogeneous compared to the US and many European countries. In the last decade immigration from mainly China and South East Asia has steadily been on the rise, and in larger cities like Tokyo, Yokohama, and Osaka, you won't stand out so much anymore as a foreigner. Generally, road and public transportation signs are multilingual, and nowadays many restaurants have menus in English or they at least have pictures on their menus. Free translation apps make shopping a lot less of an adventure than it used to be.
Furthermore, there are many government and community initiatives that are aimed at making life in Japan easier for foreigners. In Tokyo, each city ward has a municipal office that organizes activities like language classes, cultural exchanges, and free consultation for foreign residents who need support with navigating official institutions. It is also very easy to meet new Japanese and foreign friends and enlarge your network with apps like Meetup and Facebook groups for ex-pats.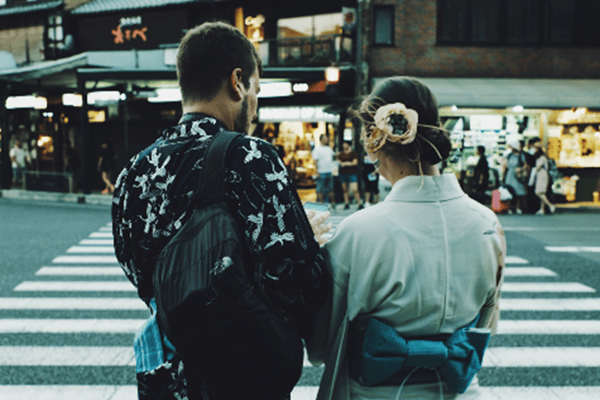 Going to University in Japan
Of course, life as a student comes with its challenges and pleasures. In Japan, studying hard is seen as a virtue, and you're likely going to be surrounded by motivated peers who are looking to get ahead in life. For those studying for their Bachelor's Degrees, it is usually also a time during which people explore their hobbies and get together with people with similar interests. Compared to how much they had to study in high school to pass the university entrance exam for the school of their choice, undergrad student life is relatively non-strenuous and allows them to lead a richer social life than before. This is good preparation for what comes next.
From their 3rd year, students will start their job search and spend a lot of time learning about companies and attending their group interviews. The 4th year is to finish the job search, so they have a job lined up once they graduate. People who go for a Master's Degree in Japan are quite rare compared to other industrialized countries, as most new graduates start working right away and don't leave the workforce until they retire while they learn on the job. It depends on the industry you work for, what career path you are looking for, and whether you are looking to work for an international company or not if a master's degree is worth the investment in Japan.
If you are eyeing a management position in an innovative company, having that Master's Degree will give you a huge advantage. For those who are looking to find employment in Japan, it is also good to note that slowly but surely the Japanese labor market is changing, and switching companies to get a better position and higher pay are finally becoming more common. In these mid-career switches, having an MBA will put you in an especially strong position. It is leadership skills and a good network, which can both be acquired during your MBA program, that will bring you opportunities you would have likely not had otherwise.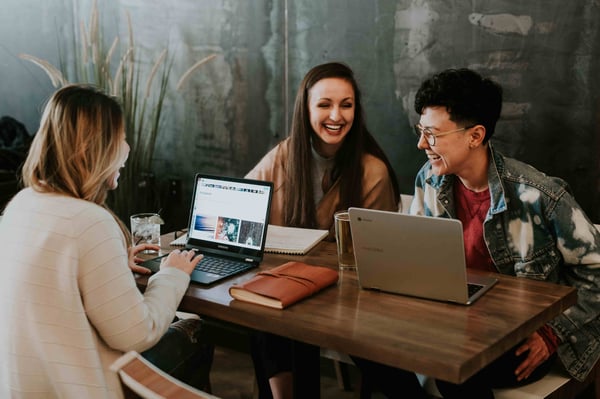 MBA Student Life in Tokyo
What can a day in the life of an MBA student in Tokyo look like? Let's have a look at a typical day of an MBA student:
Morning start: study group meeting in which students can go over their homework together or rehearse presentations

Rest of the morning: 2-hour class

Lunch with a few classmates

Afternoon start: 2-hour class

End of the afternoon: additional student activity like a student board meeting, followed with a 1-hour Japanese language class

Dinner in one of Tokyo's many amazing eateries

Early evening: 1-2 hours of homework
As you see, MBA students have a similar schedule to that of a full-time worker with most of their free time being in the later evenings and weekends. As it is also important (and fun!) to socialize with fellow students and other peers, you will often be quite busy. This is the time during which much of your network growth will take place, which can prove invaluable when you are searching for a job upon graduation and sometimes even years later when you are ready for another switch. At Hitotsubashi, the atmosphere is friendly, and students can get to know each other because the group is relatively small compared to many other universities. Activities like company visits, an international exchange, Global Network Week, and an internship will help you grow and maintain your network.
Most students don't have a part-time job on the side, but they find alternative ways to finance their studies with savings, a scholarship, or company sponsorship. Either way, the busy MBA student life is good preparation for work-life in Japan as you will learn more about Japanese (business) culture while you develop your leadership skills with supportive faculty and fellow students.