Doing an MBA in a foreign country is an exciting challenge. We receive many questions from candidates who have families to bring to enjoy this new challenge together. The answer is, Yes, of course! In this Byline ICS, we introduce Chinmay Acharya's story, who brought his family from India during his MBA.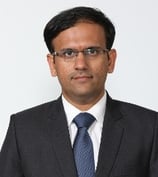 Chinmay Acharya
Chinmay studied at the Hitotsubashi ICS as a Yong Leader's Program(YLP) student from September 2019 to August 2020. To do his MBA, he moved to Japan with his wife and two and half years old daughter. Currently, he works at Larsen & Toubro Limited, a technology, engineering, construction, and manufacturing company in India.
Why did you decide to bring your family?
I always wanted to bring my family. Japan is a beautiful country, one of the best places to live, and everyone should certainly visit the place once. I wanted to let my family enjoy the country as much as I did. TIEC, where we were given accommodation, is an ideal location for foreigners. I was also advised by ICS's administrative staff that term 1 requires long study hours, and it would be better to call them just before Christmas. Another suggestion that I was given was to acclimatize myself with Japan, its people, and the lifestyle for a couple of months before bringing my family. This advice proved very useful. My family joined me in Japan at the end of December and stayed with me till the end of the course.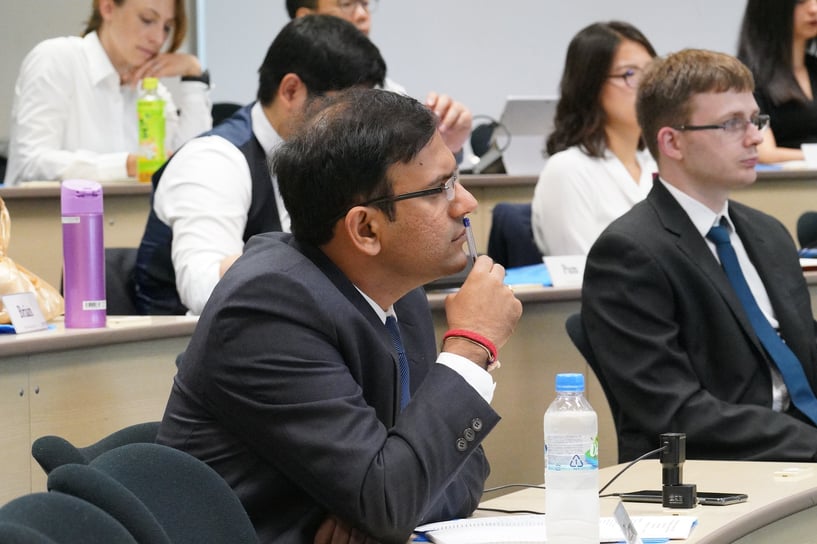 How did you get visas for your family?
I checked with a few Indians in TIEC who suggested that a Certificate of Eligibility (CoE) is required and is the first and most important step, which is issued from the Immigration Bureau in Tokyo. There is a Help Section where the staff speaks good English and helps fill out the forms. It takes about 1.5-2 months to get a CoE after submitting the application, and once the CoE is received, getting a visa from the Japanese embassy in India just takes about 10 days. I also learned that a CoE is not required for dependents for a few countries. Dependent visa formalities could vary depending on the countries, but a CoE is required for most countries.
To summarize, getting a dependent visa was not difficult.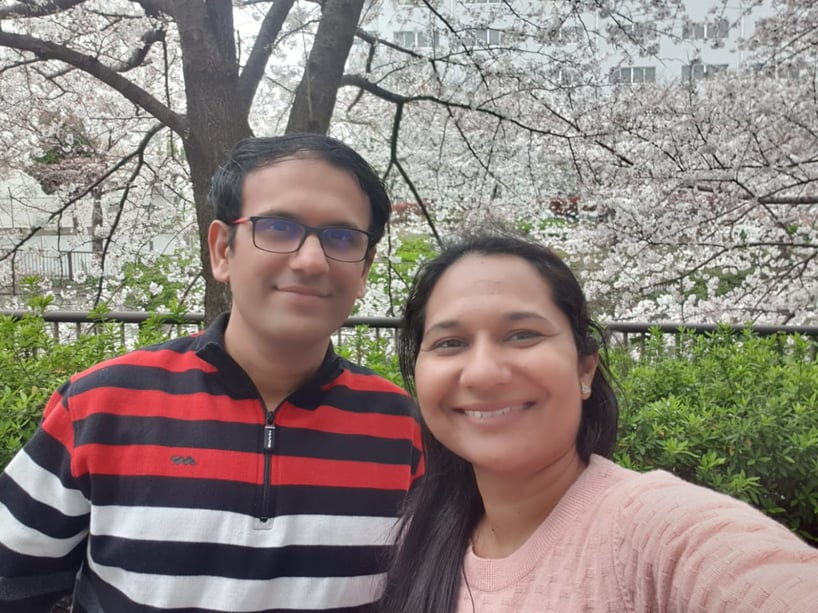 Tell us about you and your family's daily life in Japan.
My wife and my daughter moved around the nearby area from our residence using Tokyo Bay Shuttle buses, which was free and convenient. There were 3-4 large shopping malls, a beach area, and playgrounds for children. Whenever I was occupied with my studies, they went around by themselves. During weekends or between terms, we visited Tokyo's sightseeing places.
What was the best moment during your MBA with Family?
There were many great moments. My family and classmates went on trips to places like Mt. Fuji and Shirakawa-go, as well as many dinners. Our trip to Karuizawa was also delightful. One of my favorite moments was the ICS Family Day, where all the students could invite their families to attend classes either physically or virtually, whichever they preferred. This was a real ice-breaker, and I could introduce my family to all the ICSers. We could meet other families, as well, and that was a good bonding session.
What was the most challenging moment?
The most challenging moment was certainly coming back to India after the MBA program during COVID. Since I was a YLP student, I was supposed to receive my tickets through GoJ. However, flights had been canceled, and accommodations in TIEC were only for a limited period. We had to vacate our rooms to accommodate a new incoming group in TIEC. However, the government of India started a few rescue flights (Vande Bharat Mission), and TIEC also allotted guest rooms for a few days to us. So, we returned to India safely.
If you could do the program again, would you still take your family?
I would certainly take my family again. My family absolutely loves the country and became well accustomed to it; the people in Japan and with the Indian community, too. Although we could not speak Japanese at all, we never faced a tough time. There are still places in Japan that we missed out on during our last trip, but next time.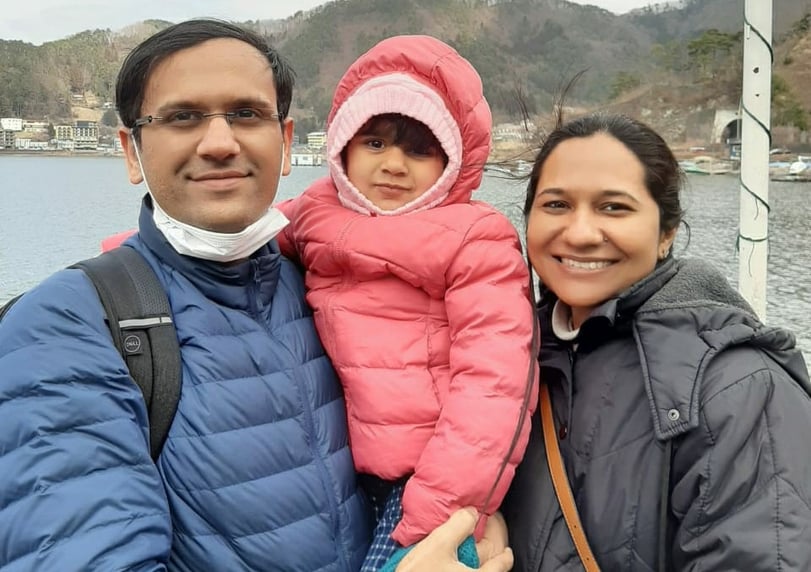 Advice for the candidates who have a family
First, definitely apply for the course and get admitted. Earning an MBA at Hitotsubashi ICS will be an amazing experience. Second, your family will definitely have a wonderful time in Japan, so you can surely consider bringing them to Japan. One should note 2-3 points: 1) Please find out the required documentation from the Japanese embassy in your home country. If a CoE is required, allow for 2 months as that would be the total time required from your application to bringing your family. 2) Individual accommodations and family accommodations in TIEC are handled separately. So, one should also contact TIEC's admin office and apply in advance to arrange separate accommodation. Finally, keep in mind that while Hitotsubashi ICS supports students, all the process, paperwork, and other manners related to bringing your family to Japan must be done by yourself.
Read also Life in Tokyo as an MBA student.